Video
Fire and Walkers Are No Match for Daryl, Michonne, Carol and the Survivors in This Scene From The Walking Dead Season 10 Premiere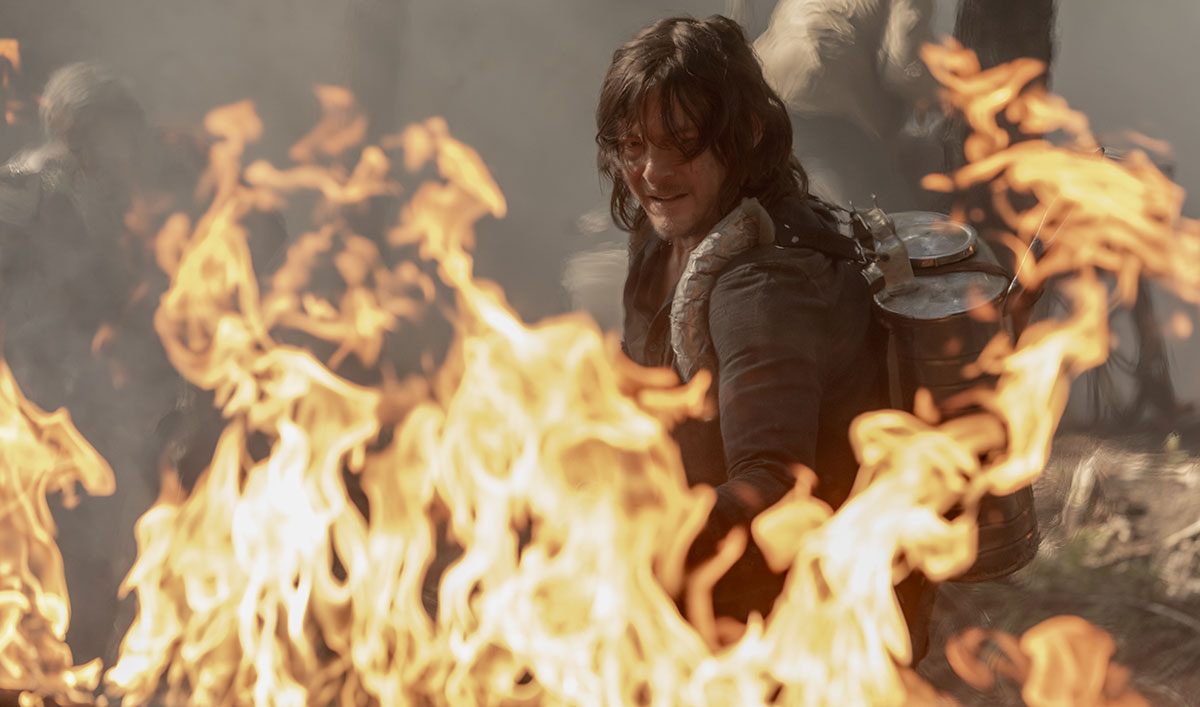 The survivors have fought some overwhelming odds throughout the apocalypse.
But in the Season 10 Premiere, available for free on amc.com and the AMC apps, they face one of their steepest challenges yet: a forest set ablaze and invaded by walkers.
That's no problem for Daryl, Michonne, Carol and the rest of the group, as this scene from the premiere proves.
Watch the Talked About Scene From the Season 10 Premiere
They use handy moves, teamwork and badass weaponry to take out walkers in short order.
Click here to watch the battle now.
Stream the Season 10 Premiere for free now
The Walking Dead airs Sundays at 9/8c on AMC.
Unlock more with AMC Premiere: Stream new episodes 48 hours early, ad-free. Plus get access to the cast table read. Learn more at amcpremiere.com.
For exclusive content from Season 10, trailer, cast interviews and more, sign up for the weekly Walking Dead newsletter.
Read More