Video
Learn the Story Behind Beta's Mask in This Scene From The Walking Dead Episode 2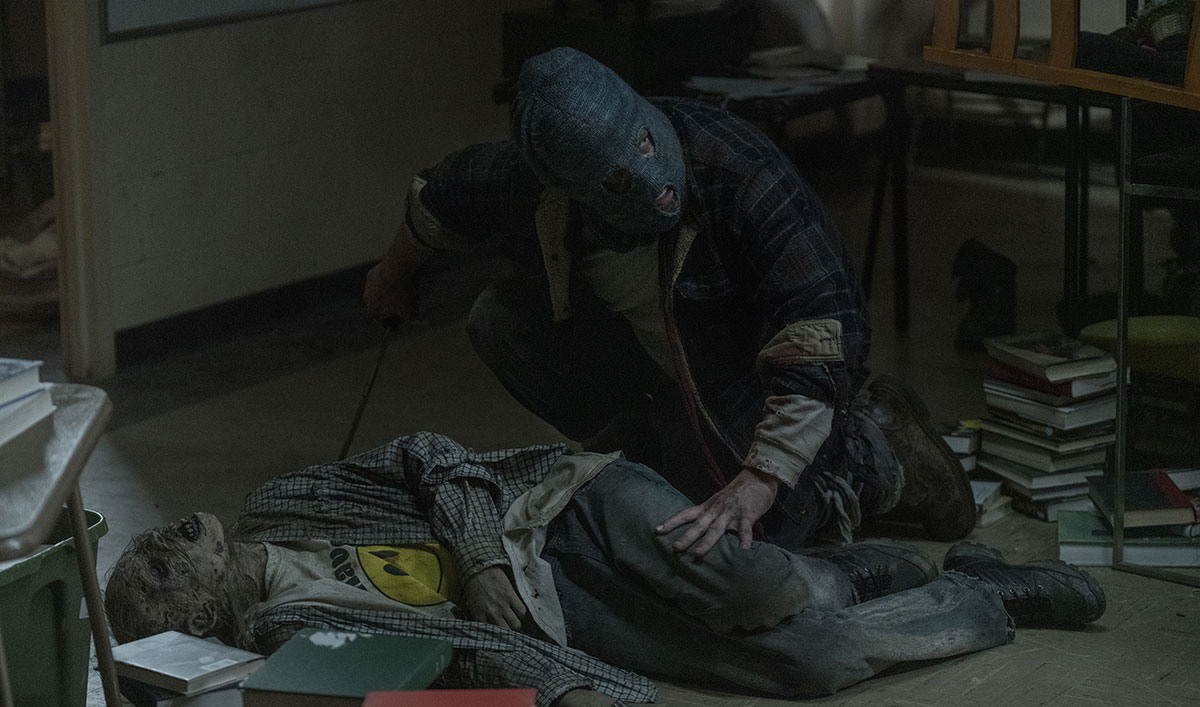 The Whisperers masks allow them to walk with the dead, giving them a deadly weapon in the apocalypse.
But for Beta, his mask is something for than a mere weapon and a survival mechanism.
In Episode 2 of The Walking Dead Season 10, Beta's origins were revealed, including the true meaning of his mask, in a disturbing moment shared between him, Alpha and Lydia.
See How Beta Got His Mask:
What does that mask mean to Beta?
And what does it mean for his future?
Click here to watch the scene and find out.
Then go inside Alpha and Beta's unique bond with the cast and creators.
Unlock more with AMC Premiere: Stream new episodes 48 hours early, ad-free. Plus get access to the cast table read. Learn more at amcpremiere.com.
For exclusive content from Season 10, trailer, cast interviews and more, sign up for the weekly The Walking Dead newsletter.
Read More