Press
ComicBook Spotlights The Walking Dead Season 10 Teaser; Chandler Riggs Talks Rick Movies With TV Guide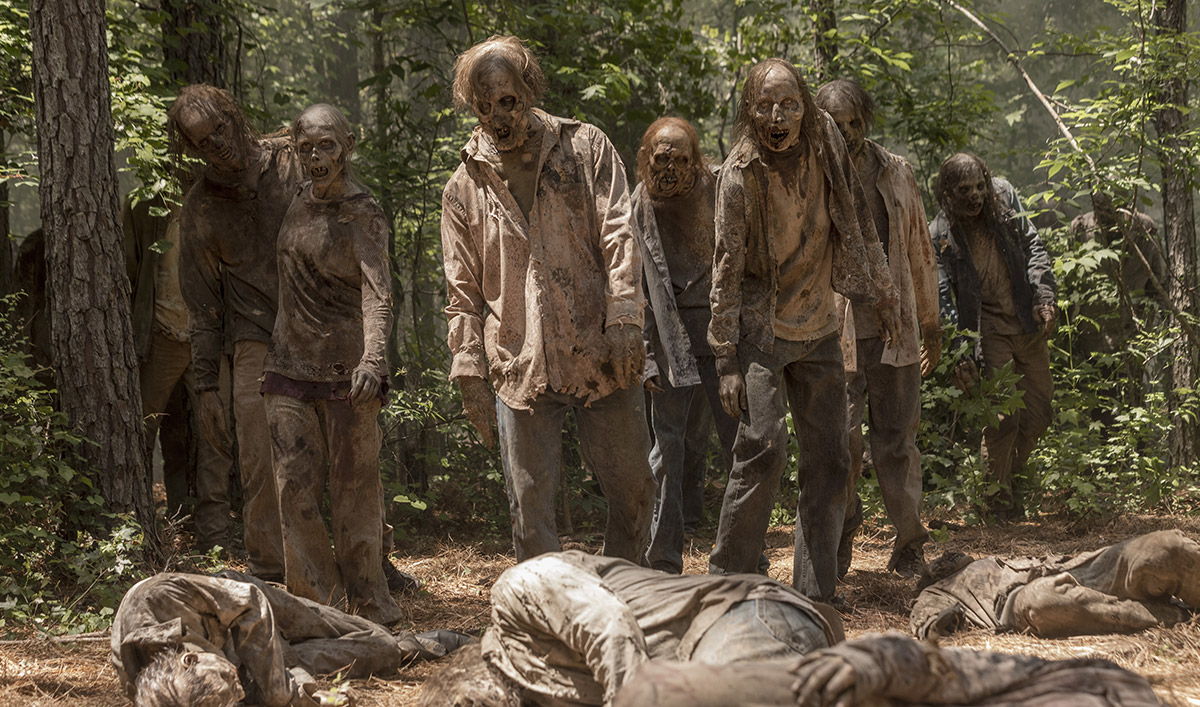 This week, ComicBook.com and many others showcase a new "Silence the Whispers" Season 10 teaser, while Chandler Riggs (Carl) discusses the Rick Grimes movie with TV Guide. Plus, Uproxx highly recommends catching up on Season 9. Read on for more:
• ComicBook.com promotes a new Season 10 teaser — part of the TWD X series, 10 weeks of reveals until the Season 10 Premiere of The Walking Dead — that "oozes with atmosphere while also promoting a very clear message: it's time to 'Silence the Whispers.'"
• The Hollywood Reporter observes that the teaser "features the main cast… stalking through the forest — bobbing, weaving and warning about the Whisperer War, each one of them with something to say."
• Undead Walking declares that "the upcoming Whisperer War arc is going to be more intense and more horrifying than any other conflict arc the show has done so far."
• Chandler Riggs tells TV Guide he's up for returning in the Rick movies: "That would be amazing. It'd be so much fun to get to work with Andy [Lincoln] again."
• Uproxx recommends catching up on Season 9, crediting Angela Kang who "creatively rejuvenated the series, turning in arguably the best season of the entire series' run."
• ComicBook.com reports on Chandler Riggs sharing "a behind-the-scenes photo commemorating the two-year anniversary of filming on Carl Grimes' final episode [Season 8's "Honor"]."
• Lennie James (Morgan) says he would "would jump at the chance" to appear in the Rick movies, according to Digital Spy, because "some of my best days have been working with Andy [Lincoln], and getting a chance for Morgan and Rick to tool up again… obviously I wouldn't say no to that."
• According to ComicBook.com, Michael Cudlitz (Abraham) informs his Twitter followers that it's "a wrap on my second [Walking Dead] episode of the season" that he directed.
• Undead Walking shares its favorite moments from Season 3, "a game-changer that launched the story of the survivors into the larger world beyond the farm."
• Undead Walking reports that the show is now "incorporating captions into its teasers and trailers so that hearing impaired fans can enjoy the sneak peeks of the upcoming season," a move that "makes perfect sense given that hearing impaired actors Lauren Ridloff and Angel Theory joined the cast in Season 9."
The Walking Dead Season 10 premieres Sunday, October 6 at 9/8c on AMC.
For more details on how to watch The Walking Dead and trailers for Season 10, sign up for the weekly The Walking Dead newsletter.
Read More