Press
TV Guide Features Photos of Thora Birch as Gamma in TWD Season 10; TV Fanatic on Melissa McBride Talking Carol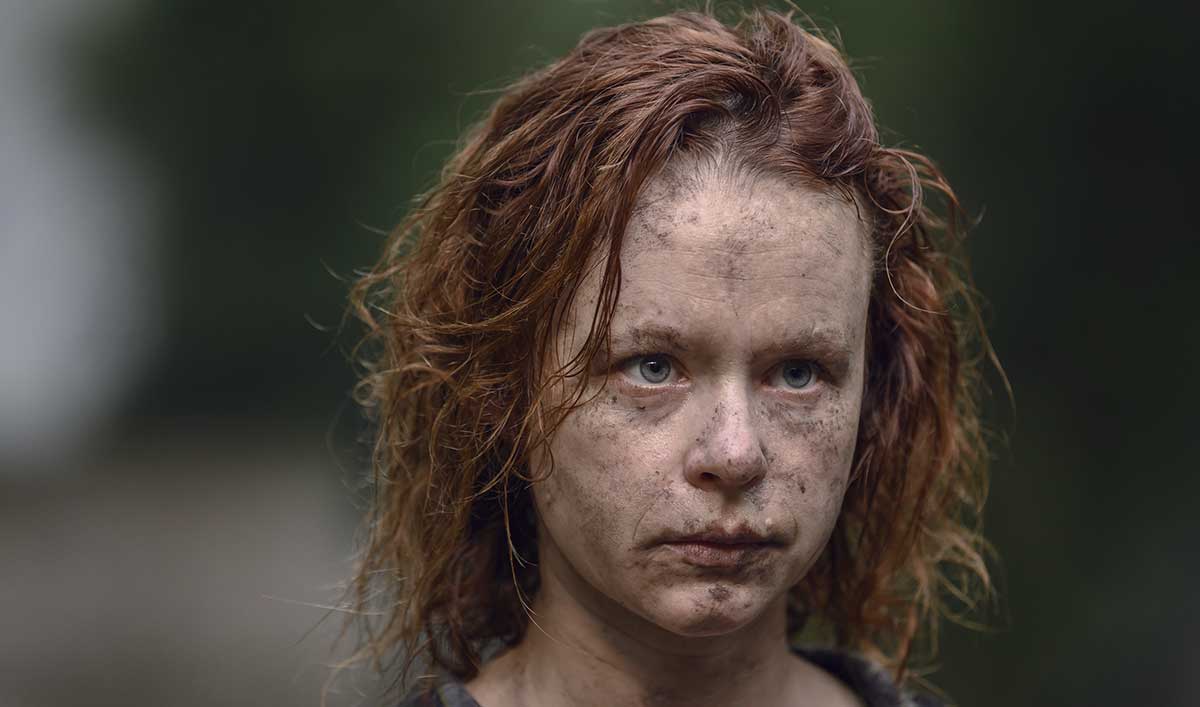 This week, TV Guide features of Thora Birch as Gamma, while TV Fanatic quotes Melissa McBride discussing Carol at Comic-Con. Plus, Atlanta is wowed by the Season 10 trailer. Read on for more:
• TV Guide trumpets the first two photos of Thora Birch as Gamma — "one of them shows her draped in a nasty skin suit like the rest of Alpha's crew" and the other "reveals her face, and she looks exactly as cheerful as you might expect from someone who cloaks herself in rotted flesh on a daily basis."
• According to TV Fanatic, Melissa McBride (Carol) says, at San Diego Comic-Con, that Carol is "a more defined character [now], so there's not sort of… flailing in the background, or just wondering if she's going to die in the next episode."
• Atlanta details what it saw in "the action-packed, four-minute trailer released at Comic-Con" that "looks incredible."
• TV Guide's gallery of TV's most heartbreaking deaths includes Lori ("the way she went out in Season 3 was still intensely shocking") and other stars of The Walking Dead.
• TVLine presents a "list of the AMC drama's best — that is, worst — villains of all time," including Alpha (Samantha Morton).
• TV Insider highlights The Walking Dead's "eight potential couples that never actually got together — but it certainly seemed like they should have."
• At San Diego Comic-Con, Ryan Hurst says of Season 10, according to ComicBook.com, "Without giving away too much, we get to sort of investigate a little bit more about Alpha and Beta, and sort of why they became who they are."
For more details on how to watch The Walking Dead and trailers for Season 10, sign up for the weekly The Walking Dead newsletter.
Read More