Press
Deadline Reports on TWD Comic-Con Panelists; New Season 10 Banner Featured at We Got This Covered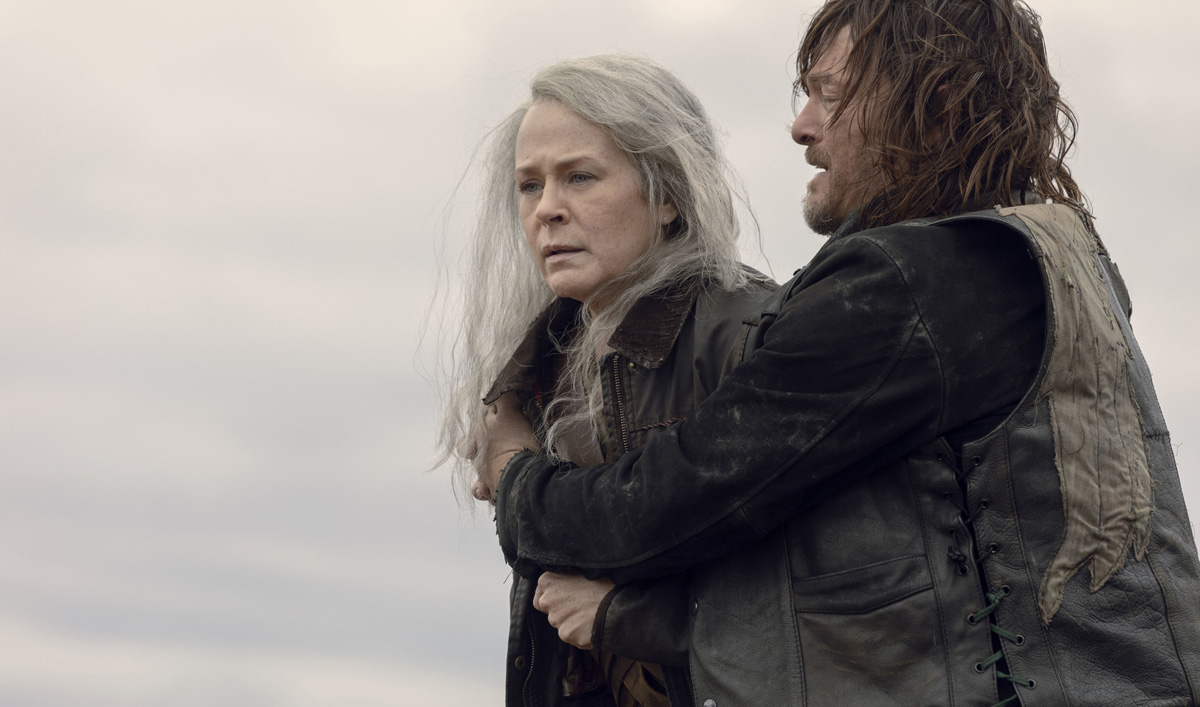 This week, Deadline reports on the identity of this year's Comic-Con panelists, while We Got This Covered features the new Season 10 banner. Plus, TV Guide opines that the end of The Walking Dead comic will have no impact on the TV show. Read on for more:
• Deadline reports that 2019 San Diego Comic-Con "will be swarmed by zombies in historic fashion," and include a panel featuring Norman Reedus, Melissa McBride, Danai Gurira and more.
• We Got This Covered spotlights a "gorgeous" new Season 10 banner that "reminds us that Daryl Dixon and Carol Peletier are the last two characters remaining who've been with the show since the start."
• TV Guide believes the end of The Walking Dead graphic novel won't impact the show very much, "beyond reminding us that everything is finite" and declares that Scott M. Gimple, Angela Kang and the writers "will just come up with original material" once they run out of source material.
• For its part, CBR reports that AMC is committed to the show, saying, "This extraordinary comic created a world that already lives in multiple forms, and in the hearts and minds of millions of fans around the world, and will for many years to come."
• Rotten Tomatoes deems the scene where Alpha mounted the heads of 10 survivors on pikes one of the year's most memorable: "The scene is a bloody tableau that Michonne, Daryl, Henry's adoptive mom Carol, Siddiq, Yumiko and fans won't ever forget."
• Screen Rant highlights Daryl's most famous lines, commenting, "When Daryl Dixon does talk, it's memorable, because it's so rare."
• According to ComicBook.com, Chandler Riggs declares in a tweet that "yall seriously killed it with season 9."
• ComicBook.com says the Season 9 Blu-ray and DVD will be available on Aug. 20 and will include special features such as a tribute to Rick Grimes, an "In Memoriam" featurette paying tribute to the memorable deaths of the season and a featurette exploring new villains Alpha and the Whisperers.
• Cailey Fleming talks Judith and Negan, relating, according to ComicBook.com, "In the season finale of Season 9, you can see all the different sides of him. And you can see how he has a special bond with Judith, and I think that's gonna take him places in Season 10."
• On his podcast, Dan Fogler's 4d Xperience!, Dan Fogler says he wants to stay on The Walking Dead: "I feel like I won. In the comic books, I was supposed to be one of the heads on the pike. In this parallel universe that we have on the TV show, I'm still alive. And I love that I was able to make it past that hurdle."
To get full episodes, behind-the-scenes video and more, sign up for the weekly Dead Alert.
Read More