Press
Gold Derby Touts Samantha Morton for Emmy Nod for TWD; ComicBook on Sarah Wayne Callies Directing Fear Episode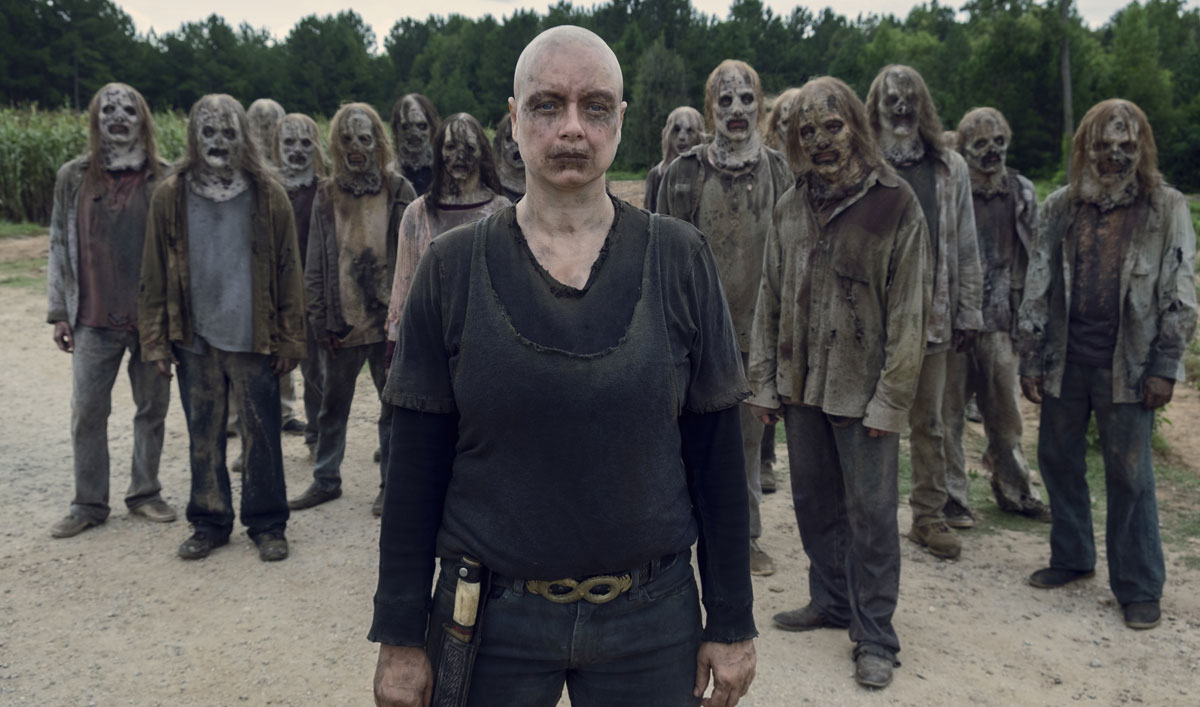 This week, Gold Derby believes Samantha Morton could garner an Emmy nod for The Walking Dead, while ComicBook.com reports that Sarah Wayne Callies will direct an episode of Fear the Walking Dead. Plus, Pollyanna McIntosh explains the appeal of Anne to WGN. Read on for more:
• Gold Derby explains why Samantha Morton "could make history for AMC's nine-year-old zombie apocalypse drama" with an Emmy nomination this year.
• Pollyanna McIintosh tells WGN that Anne is "just a wonderful character. She's neither black nor white. She's all the shades of gray in between, and I really enjoyed that."
• According to ComicBook.com, Angela Kang says the show is committed to shooting on film: "I think the look of a show contributes to the tone and the feel. It is sort of those ineffable qualities that make you feel like, 'There's romance here, or there's sadness,' or whatever, so it's very specific, and it's very important."
• Several years after the fact, as reported by ComicBook.com, Gary Whitta, who wrote Rogue One: A Star Wars Story, reveals he played a walker in the Series Premiere, "Days Gone Bye," as "one of the zombie horde that chases Rick, pulls him down off his horse then forces him to hide under the tank."
• Undead Walking names Hershel the best father in The Walking Dead universe because he "had a no-nonsense way of life. He had strict morals and he stood by them even during the zombie apocalypse."
• Amazon Adviser reports that Season 9 will be available on DVD and Blu-ray on August 20 and notes, "This is certainly a season you'll want to watch. It brings plenty of loss but there's also a look towards the future."
To get full episodes, behind-the-scenes video and more, sign up for the weekly Dead Alert.
Read More