Press
TV Insider on TWD/Fear Crossovers; Net-a-Porter Interviews Danai Gurira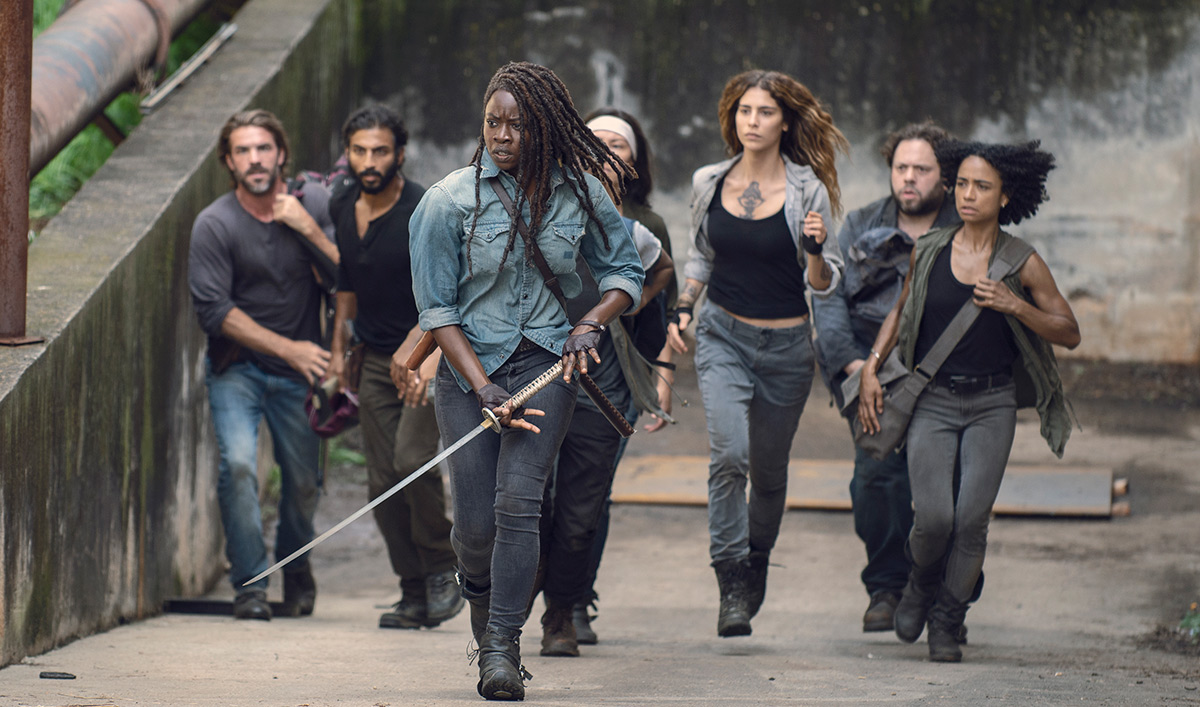 This week, TV Insider has ideas for Fear the Walking Dead characters crossing over to The Walking Dead, while Net-a-Porter interviews Danai Gurira Plus, Fan Fest features Negan's best one-liners. Read on for more:
• TV Insider features seven "Fear the Walking Dead characters we want to see on The Walking Dead," asking, "If Dwight and Morgan can make the trek to Texas, why can't things work in reverse for the characters currently on Fear the Walking Dead?"
• Danai Gurira tells Net-a-Porter, "I have a really beautiful family in The Walking Dead. We have pot luck dinners. We go to each other's homes. We check in with each other."
• Fan Fest rounds up 15 one-liners from Negan, the character that's "created quite the visceral reaction amongst fans of the show."
• Bleeding Cool spotlights how "the folks behind Skybound's Instagram account for The Walking Dead were kind enough to introduce [Game of Thrones'] Daenerys to Negan, his Right Hand 'Lucille' and the walker-killing services of House Negan."
• ComicBook.com checks out a "new photo which has gone viral on Reddit" that's "showcasing the aging of each of [The Walking Dead's] young cast members."
To get full episodes, behind-the-scenes video and more, sign up for the weekly Dead Alert.
Read More