Video
Go Behind the Scenes of the Epic Blizzard in The Walking Dead Season 9 Finale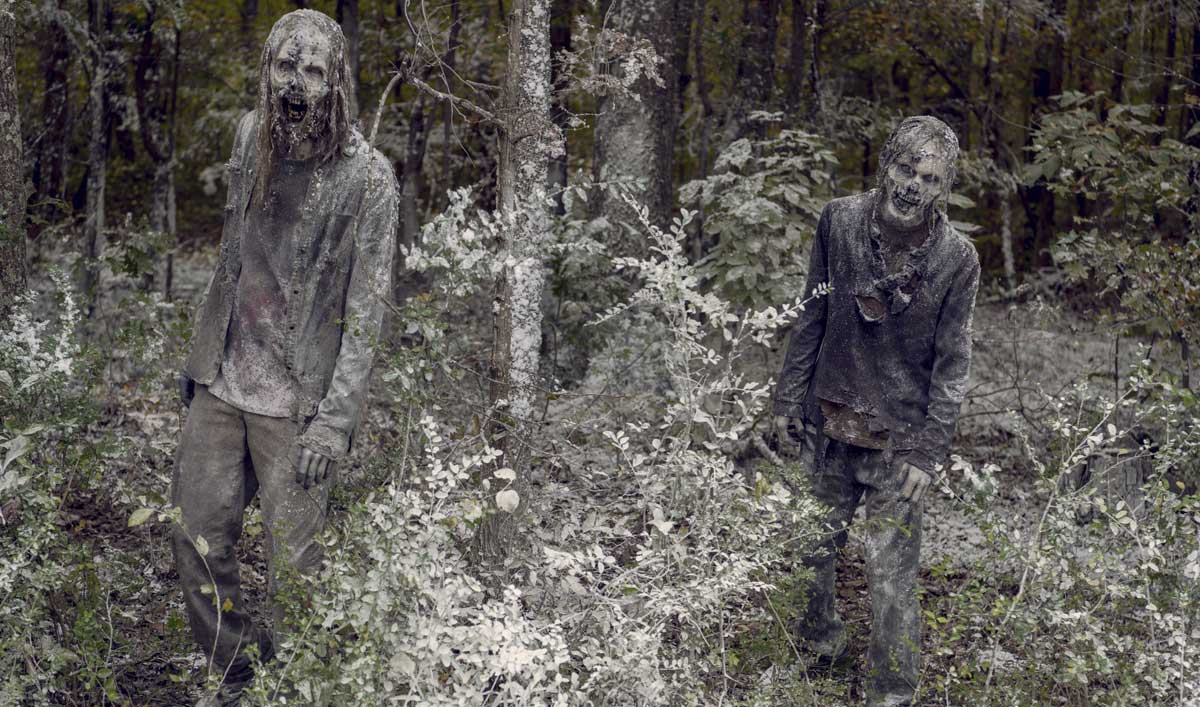 Caution: Falling ice and rising walkers.
In the Season 9 Finale of The Walking Dead, another iconic part of Robert Kirman's comics comes to life on the screen.
"This is something that we've been wanting to do since Season 1," says Executive Producer Scott M. Gimple in a new behind-the-scenes video.
The Making of the Season 9 Finale 
The crew could have pulled the snowy set off with the help of green screens, but chose to go old school.
Instead, they used giant snow machines on a big stage, which proved to be much more realistic.
And more fun.
"Over the last few days, you can even see the cast and crew starting to feel colder," notes Christian Agypt, Unit Production Manager
"You kind of get the feeling that it's real… even though I'm pretty sure it's just paper," jokes Khary Payton.
Click here to go behind the scenes and see what made the blizzard look so realistic.
Watch the latest episode on amc.com and the AMC app for mobile and devices.
To get full episodes, behind-the-scenes video and more, sign up for the weekly Insiders Club.
Read More