Press
Daily News on The Walking Dead's Melissa McBride and Carol; Danai Gurira Talks to Jimmy Kimmel About Michonne's Katan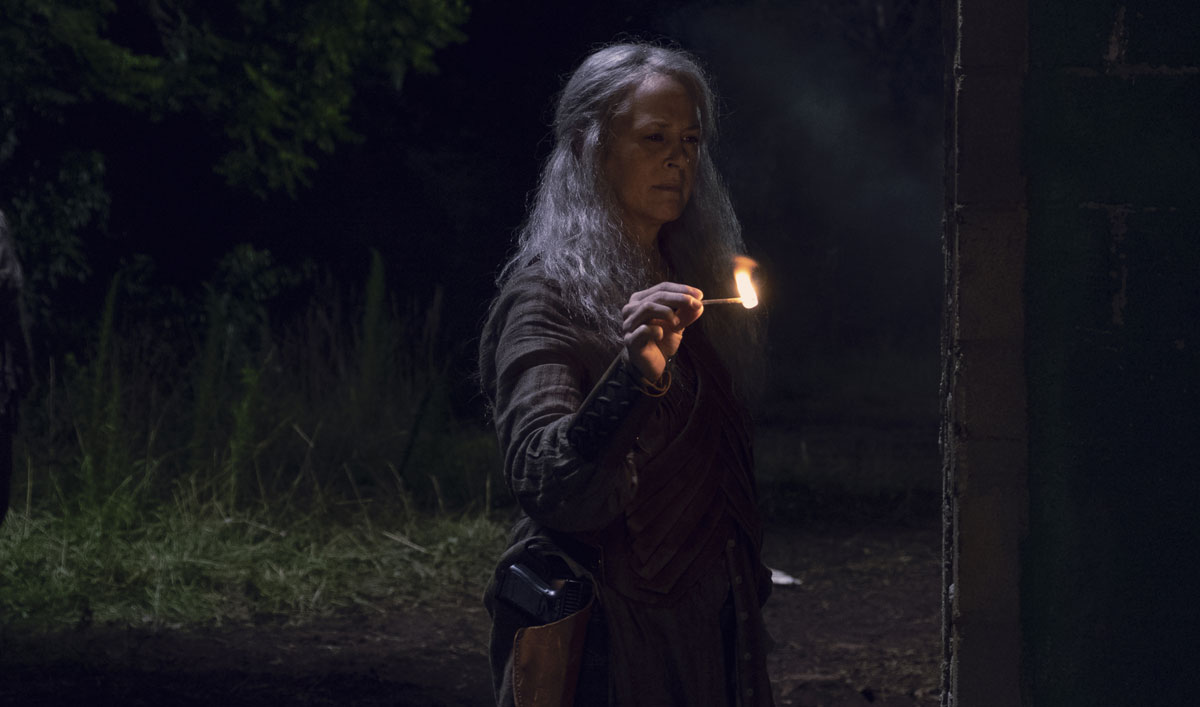 This week, the New York Daily News quotes Melissa McBride on Carol, while Danai Gurira tells Jimmy Kimmel just how useful Michonne's katana is. Plus, ComicBook.com gets Ryan Hurst's insight on Beta and Alpha. Read on for more:
• The New York Daily News reports on Melissa McBride, who praises the show and Carol, explaining that "there's some great storytelling with this character, who has just brought herself up and risen to the occasion to do what she needs to do to survive and to help the people that she cares about also survive."
• Insider reports on Danai Gurira revealing to Jimmy Kimmel that she recently armed herself with one of her Michonne practice swords, to fend off a potential coyote attack: "I know how to use this thing. Seven years, I know how to use it. I can knock out a coyote with one of these."
• According to ComicBook.com, Ryan Hurst says he's been talking to Angela Kang about Beta and Alpha's relationship "and getting some answers. And also starting to see if and when there's sort of going to be a divergence between the two."
• Scott M. Gimple says, according to Insider, that there was talk of killing Carol in Season 3, but "I was dead set against it because I thought it would be a great story to see a person who came from abuse become the hero, and not in an easy way. She herself had to struggle with the power that she found."
• As reported by ComicBook.com, Cailey Fleming (Judith) thinks Negan's "relationship with Carl and Judith has changed him as a person. I think he changed because of us. I think he did change. I don't know, the Whisperers, they're real tough. But if he got Lucille, I think he could take them."
• Ross Marquand speaks with The National about The Walking Dead's appeal, saying, "I think zombies are especially attractive because, unlike vampires or monsters, the possibility of a zombie outbreak is actually plausible. There could be an airborne virus that turns us all crazy."
Watch Season 9, Episode 16 now on amc.com and the AMC app for mobile and devices.
To get full episodes, behind-the-scenes video and more, sign up for the weekly Dead Alert.
Read More