Press
Cultured Vultures on Why The Walking Dead Is Vital; Lauren Cohan Talks to Collider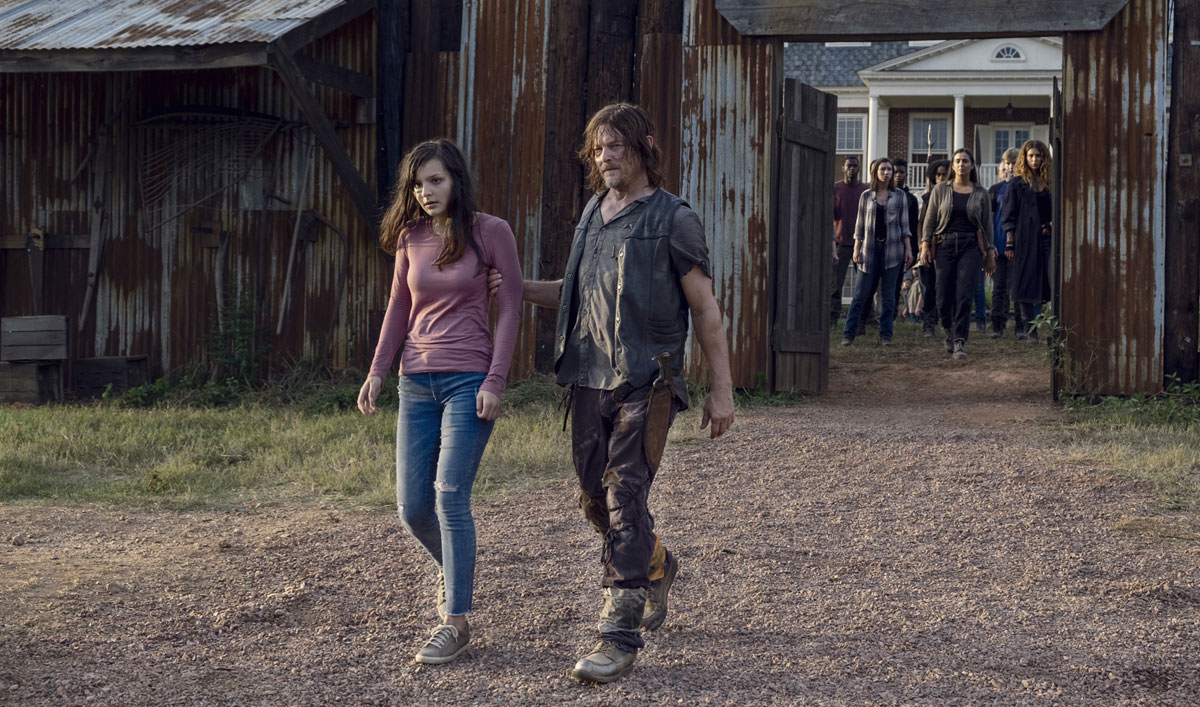 This week, Cultured Vultures explains the show's significance, while Lauren Cohan chats with Collider.com. Plus, FanFest reports that The Kids Are Alright featured a reunion between Michael Cudlitz and Ross Marquand. Read on for more:
• Cultured Vultures names The Walking Dead — "one of the most popular and most streamed series of the 2010s, thanks to its ongoing storylines, regular cliffhangers, ever-present sense of uncertainty, and vivid use of gore and make-up" — one of the most significant TV shows of the decade.
• Lauren Cohan tells Collider.com, "I feel really, really lucky 'cause, rest assured, the Maggie story is not finished. It's still very exciting."
• FanFest points out that the latest episode of ABC's The Kids Are Alright "gave viewers the series' very first The Walking Dead reunion," between Michael Cudlitz, the show's male lead, and Ross Marquand, who voiced a radio DJ.
• Deadline reports that Daisy von Scherler Mayer won a Gracie Award from the Alliance for Women in Media Foundation for directing Season 9's "The Bridge."
• Speaking with Chicago's WGN, Ross Marquand says he's still "pinching myself because I'm a part of [The Walking Dead]. To think that it's been on for [10 years] is just a testament to the fans and how good the show is, I think."
• Us Weekly calls the Season 4 moment where Carl pigged out on pudding an iconic TV food moment because it was "one of the few quiet ones in the action-packed series and viewers loved it because it showed Carl being a kid, even as he was just beyond a walker's deadly grasp."
• CBR.com examines how the Season 9 Finale "changed the status quo for Season 10."
• BuzzFeed notes that Norman Reedus "ad-libbed the line 'You look ridiculous' when Daryl sees Carol dressed in her mom outfit in Alexandria."
• According to ComicBook.com, Ross Marquand compares The Walking Dead to Star Trek, saying that "it'll go on for like 30 years. Hopefully, yeah, that'd be great. I think the fans like it. It's a universally loved show because it deals with themes everyone can relate to."
To get full episodes, behind-the-scenes video and more, sign up for the weekly Dead Alert.
Read More