Press
Angela Kang Teases Season 10 to THR; BuzzFeed Includes TWD in Its "Best TV Moments"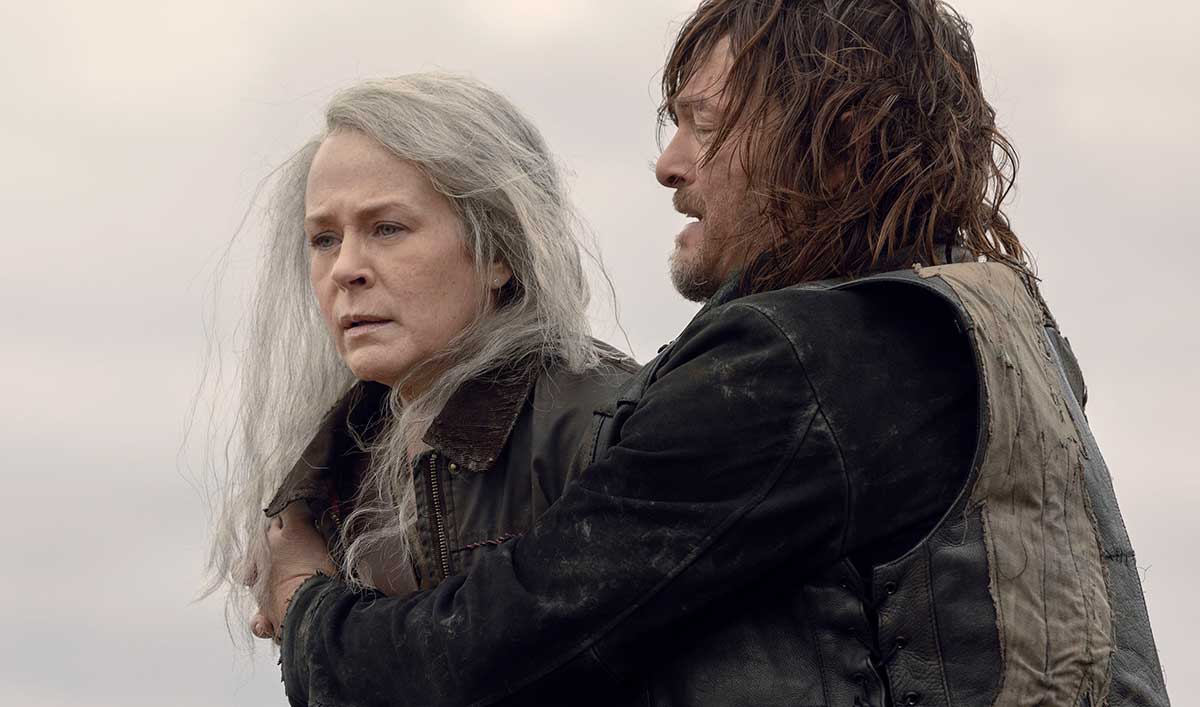 This week, Angela Kang teases next season's Whisperers arc to The Hollywood Reporter, while BuzzFeed includes the Season 9 Finale is its best moments of the week. Read on for more:
• Angela Kang teases Season 10 to The Hollywood Reporter: "There's some stuff from the comic books that has to do with the idea of Whisperers and whispering and propaganda. We're very interested in what a war with people like the Whisperers looks like. What is a cold war like in The Walking Dead? We're looking forward to exploring that…"
• Entertainment Weekly reports that a third series set in The Walking Dead universe — focused on a pair of young female protagonists — will start production this summer and air in 2020, with Matt Negrete as showrunner. The New York Times, TV Guide, TVLine and Vulture also had news of the new series.
• BuzzFeed's best TV moments this week include the Season 9 Finale's "brutal blizzard," where "the most memorable moment was Negan risking his own life to save Judith."
• Angela Kang reveals to Cinema Blend, "A major part of the story that we are already working on for Season 10 has to do with Daryl and Carol, and how are each of them coping in the aftermath of everything with the Whisperers; how do they deal with that conflict going forward? So there's tons of story planned for Daryl and Carol."
• Crediting Angela Kang (or "Queen Kang"), Mandatory explains why Season 9 is "one of the best seasons of The Walking Dead to date."
• "For me, the coolest thing is when you feel the work pay off. You exercise a lot, and you're doing your job, shooting long hours. And then you go to work one day, and you have to do something physical… and your body just knows how to do it. That happened for me in The Walking Dead and Black Panther," Danai Gurira tells Shape.
• Insider learns from Angela Kang that Daryl is "an abused character who does not trust people easily, which makes it pretty hard to get into some relationships. But, we'll be exploring some more aspects related to that in the following season."
• ComicBook.com quotes Josh McDermitt, who says of Eugene's love for Rosita that, "if he is gonna find someone else other than Rosita, it would take a lot — this is just my opinion, this isn't canon — I think it would take a lot for him to move off Rosita."
• Talking The Walking Dead and Fear the Walking Dead crossovers with Digital Spy, Chief Content Officer Scott M. Gimple says that "there are different sorts of crossovers we are going to do to tie the shows together, tie the universes together in certain ways that have to do with the greater happenings in the world."
• According to ComicBook.com, Katelyn Nacon comments on viewer reaction to Enid's death, saying that "it's nice to see that we're having an emotional connection with you guys, because as actors that's one thing we really, really strive to do."
• Screen Rant asks "all the major unanswered questions" from the Season 9 Finale.
• Bloody Disgusting points out Greg Nicotero's "fun zombie tribute to [The] Return of the Living Dead" in the Season 9 Finale.
• According to ScienceFiction.com, The Walking Dead has given fans "a high-quality show that is amazingly entertaining, but more importantly, brought credibility to a genre that is often looked down upon by the masses, who just don't seem to understand what many of us see in these types of stories."
Watch Season 9, Episode 16 now on amc.com and the AMC app for mobile and devices.
To get full episodes, behind-the-scenes video and more, sign up for the weekly Dead Alert.
Read More