Press
Samantha Morton Speaks to EW; THR on Walking Dead/Breaking Bad Links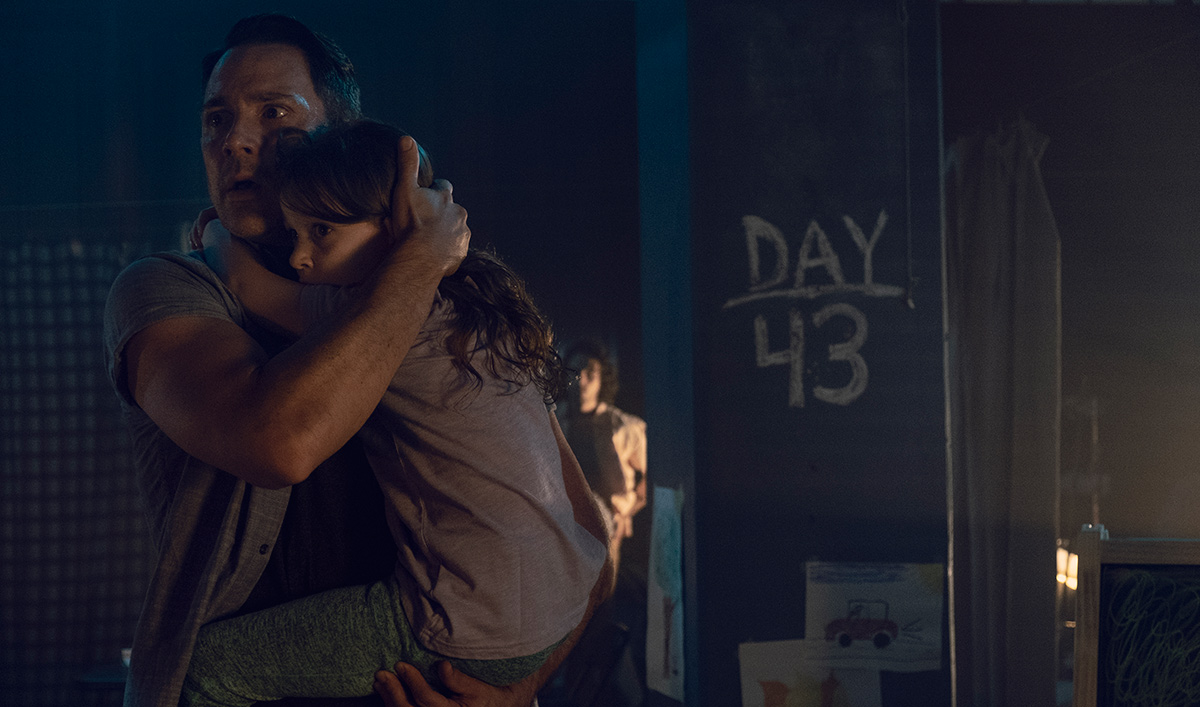 This week, Samantha Morton speaks to Entertainment Weekly, while The Hollywood Reporter spotlights the links between The Walking Dead and Breaking Bad. Plus, ComicBook.com reports the show was named Television Series of the Year at the KODAK Film Awards. Read on for more:
• Samantha Morton explains to Entertainment Weekly that Alpha is "stimulated through fear, what she's witnessed, and what's happening around her. That adrenaline inside. But it is about protecting her child and herself, and surviving, and watching people behave so stupidly."
• Referring to a Breaking Bad Easter egg in the latest episode, The Hollywood Reporter says that there's a "less obvious connection between Bryan Cranston's drug-dealing antihero and The Walking Dead."
• ComicBook.com reports that The Walking Dead was was honored as Television Series of the Year during the 3rd Annual KODAK Film Awards.
• Angela Kang tells Entertainment Weekly that the next episode is "fascinating": "Obviously, we're going to be doing the story of Alpha and the standoff at the gates. I think there's a lot of different ways that that could go, but it goes a particular way. There's some interesting action, and excitement, and mystery, and tension that come out of that."
• Samantha Morton describes Alpha to Entertainment Weekly as "an incredibly powerful, awe-inspiring woman, with so much courage and strength and love."
• TVLine asks, "How many Walking Dead fans are already finding Whisperers in walker masks a good 75 percent scarier than actual walkers?"
• ComicBook.com spotlights Alpha's first-ever kill and quotes Greg Nicotero explaining, "I thought it was a really smart choice to have the episode right after she's introduced giving us history as to who she is, because now we realize how formidable she is."
• Regarding "Omega," Screen Rant remarks that the episode "delivered a deeper look at Alpha that wasn't entirely present in the source material, and also provided TV Lydia with a largely necessary change-up from how Comic Lydia's story was initially laid out."
• Decider notices that "Omega" "took us further back than we've gone since Season 5" as it opened "with a flashback to the very beginning of the apocalypse."
• ComicBook.com believes that "Omega," the latest episode, "foreshadowed a clash between Carol (Melissa McBride) and Whisperer leader Alpha (Samantha Morton)."
• BuzzFeed's top TV moments of last week includes Michonne and Daryl capturing Lydia, the introduction of Alpha ("one of the biggest and creepiest TWD villains") and Negan escaping Alexandria and returning to where he killed Glenn and Abraham ("I'm sure this means we're going to see a redemption arc for Negan this season").
• Speaking about Season 10 with Insider, Angela Kang says, "I'm approaching it as I've got to make a great 10th season. I can't assume anything…You can fall into a trap just planning ahead and saving the great material for later. We always have to approach it as — we got to put the good material in now."
• "The Walking Dead paid homage to an iconic Carl Grimes moment from the comics in Sunday night's new episode… kind of," ComicBook.com indicates.
• Uproxx focuses on the Hilltop, "where a few faces have been around long enough to leave an impression, but not long enough for us to learn their names. Who are these strangers?"
• Screen Rant notes that "Carol and Daryl are The Walking Dead's last two remaining (and surviving) characters from season 1."
• ComicBook.com points out that a scene from "Omega" "replicates a comic book cover almost exactly," paying "homage to The Walking Dead issue #136, belonging to the first storyline that introduced the Whisperers."
• Screen Rant observes that "there's a lot to learn about the zombies of The Walking Dead. Here are 10 things we know about the undead from the series."
• For recaps and reviews of Season 9, Episode 10, "Omega," check out The Atlanta Journal-Constitution, Bleeding Cool, CBR, ComicBook.com, Den of Geek, Entertainment Weekly, Gold Derby, IGN, Independent, IndieWire, Insider, TV Fanatic, TV Guide, TVLine and Uproxx.
Watch Season 9, Episode 10 now on amc.com and the AMC app for mobile and devices.
To get full episodes, behind-the-scenes video and more, sign up for the weekly Dead Alert.
Read More