Press
ComicBook Spotlights Whisperers Preview; Digital Spy Checks Out Alpha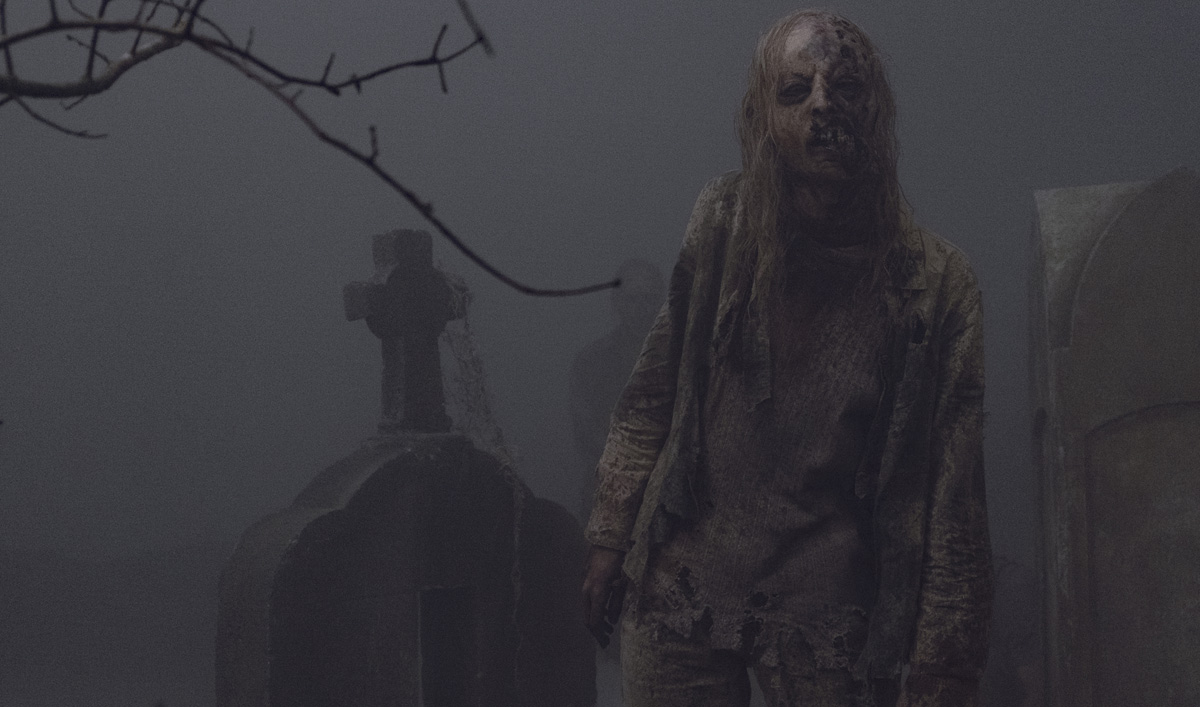 This week, ComicBook.com spotlights a behind-the-scenes Whisperers preview, while Digital Spy checks out a new Alpha promo. Plus, Variety reports the show will take part in PaleyFest. Read on for more:
• ComicBook.com spotlights a behind-the-scenes preview, where Angela Kang explains that the way the Whisperers "look at the world, the way that they approach making their way through the world is pretty terrifying. It's hardcore."
• Digital Spy features a "chilling look" at Alpha in a new promo that asks, "Alpha is ready for you, but are you ready for her?"
• According to Variety, The Walking Dead will take part in the PaleyFest television festival in Hollywood, Calif. on Mar. 22.
• Metro checks out a new teaser in the form of an animated video called "The Bad Man Under The Stairs" that's presented as an illustration by Judith hinting that Negan "might be up to something."
• "The group unmasks a disturbing and dangerous new thread. An escaped captive revisits his past," reads the synopsis of the Midseason Premiere, "Adaptation," ComicBook.com reports.
• Uproxx reports on the part The Walking Dead played in the finale of Bravo's Dirty John, where one character killed another "in an act of self defense after he attacked her with a knife in a parking lot."
• Uproxx heralds Kenric Green, the actor who portrays Scott, the "MVP The Walking Dead character."
Watch Season 9, Episode 8 now on amc.com and the AMC app for mobile and devices.
To get full episodes, behind-the-scenes video and more, sign up for the weekly Dead Alert.
Read More