Press
Angela Kang's Preview at EW; Forbes Talks Up Whisperers in New Episodes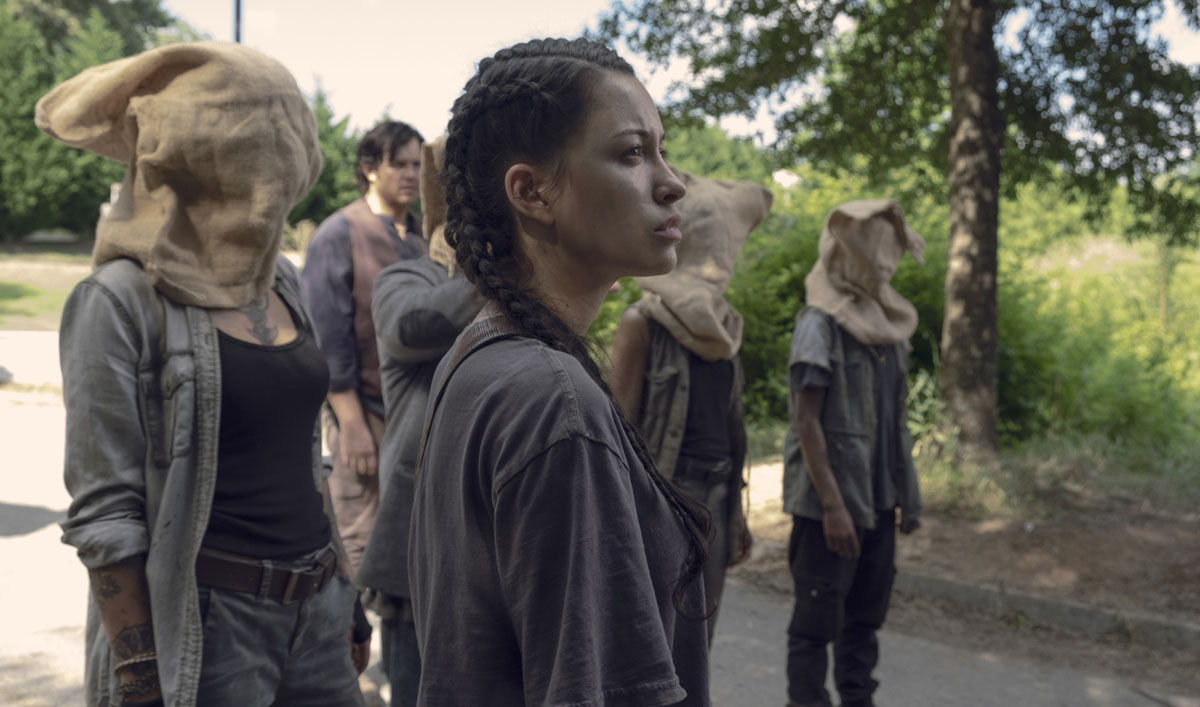 This week, Angela Kang previews Season 9's second half with Entertainment Weekly, while Forbes talks up the Whisperers' appearance in the show's new episodes. Plus, Deadline reports that The Walking Dead was the world's most in-demand TV series in 2018. Read on for more:
• Angela Kang explains to Entertainment Weekly that viewers will "find out what happened with Negan, now that he has broken out of the jail cell. We get to tell a really, I think, pretty cool story with Negan, as he goes on an adventure of his own."
• Previewing the first two new episodes, Forbes declares, "The Whisperers were one thing in the comic, but their translation to screen is truly terrifying. The arrival of the Whisperers has suddenly made absolutely every sequence with zombies tense."
• Deadline reports that The Walking Dead was named the most in-demand TV series in the world for 2018 at the Global TV Demand Awards, according to Parrot Analytics.
• Regarding the upcoming Whisperers storyline, ComicBook.com writes that Angela Kang has "elected to explore characters like Alpha (Samantha Morton) and Lydia (Cassady McClincy) in very welcome sequences which toe a line of being reminiscent of the show's early days but feel like completely fresh material."
• Entertainment Weekly offers a new trailer that "not only has brand-new footage of Alpha from the show, but footage of Alpha's daughter as well!"
• According to TV Guide, Greg Nicotero modeled the Whisperers' look after Michael Myers in the Halloween franchise: "The face doesn't move, so you cannot judge any kind of emotion. So every time we shoot with a group of them, I look at them like, 'that's f—in' weird, man.'"
Watch Season 9, Episode 8 now on amc.com and the AMC app for mobile and devices.
To get full episodes, behind-the-scenes video and more, sign up for the weekly Dead Alert.
Read More