Q&A
(SPOILERS) The Walking Dead Q&A — Tom Payne (Jesus)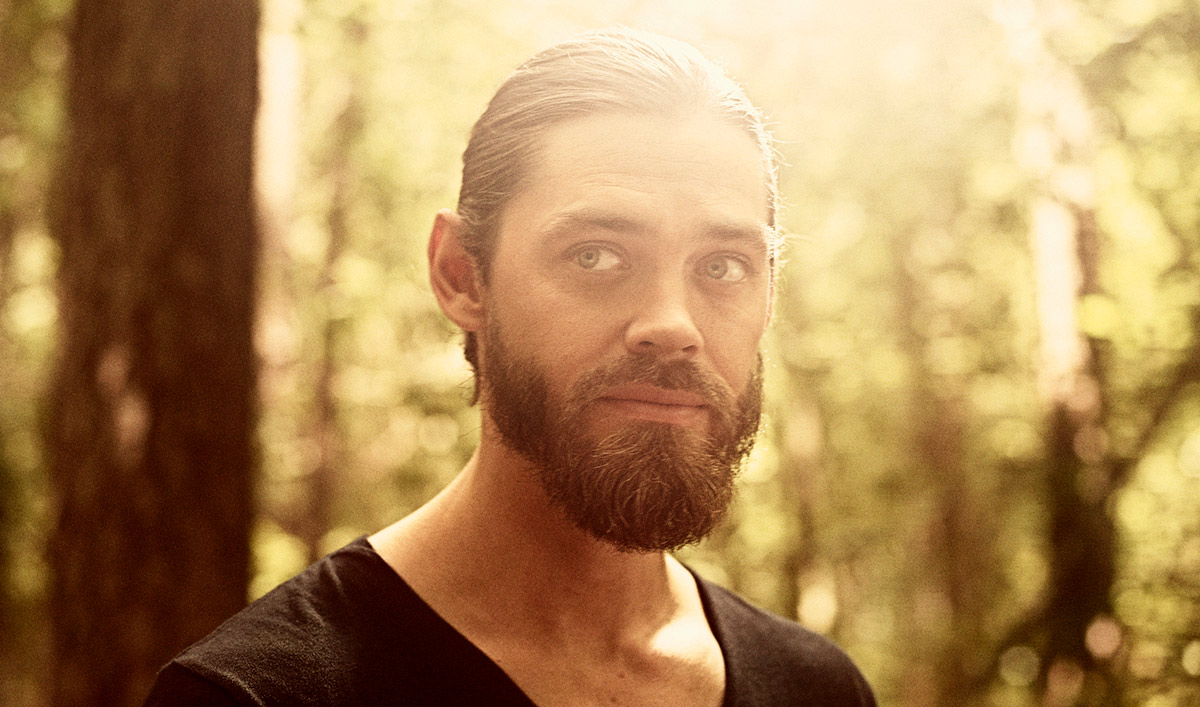 Tom Payne, who plays Jesus on AMC's The Walking Dead, talks about the current state of the communities and how the newest threat changes everything. 
Q: With Maggie gone, Jesus is left to assume leader of Hilltop, but he's been everywhere else except at Hilltop. How does he view this role?   
A: I think he's pretty frustrated. When we first met Jesus, he was the guy who was out roaming around and discovering new communities and people to connect with. Now, he's found himself in this leadership role, which is not really where he naturally sits… He got voted in, so he respects that vote… but it's not where he feels most comfortable. The moment he gets the chance to officially leave – since he's been sneaking out – he jumps at it.
Q: All of the communities are now so separated. How far have we strayed from Rick's vision of the future? How does it particularly affect Jesus?
A: Well, I think it's been a natural progression because gas is very scare and the distances between the communities make it harder to be in contact as often. They are still trading with each other, but it's harder to have those close connections. There have been attempts to keep the communities together and Jesus was a part of that. He definitely believes an agreement between them makes everyone stronger and we should keep that. Jesus feels trapped at the Hilltop and Aaron is a character who also identifies with that because they were both recruiters. He says in the episode, "We used to be explorers. The whole world was ours to rediscover." That was a really exciting thing. That's what he enjoys doing. They both connect with that. They're both sneaking out without telling their communities. I think they would both go mad if they didn't do that.
Q: It's clear that this herd that's following Jesus and the others is not a normal herd. What was your initial reaction when you read how Jesus gets taken out in the Mid-Season Finale script?  
A: I was really happy with it. When I heard that Jesus was going to go, I thought, "Well, it's got to be either a lot of walkers or a lot of people because he's the most proficient fighter." I liked the way they did it. It's a complete surprise. He has his sword now, so the walkers are just not an issue for him. So, when he's taking this particular one out, it's such a big shock to him and to everyone – the way that this "walker" moves. This was really the only way that Jesus could get killed. He's such a strong character and he's aware in these situations. I think it was a great way to introduce this new threat who can take out anyone.
It actually struck me that, as far as the show goes, it's my character who introduces the Saviors and now has introduced the Whisperers. It's a really cool circle for the character. That was a nice storytelling arc.
Q: You get to show off some serious martial arts moves, though!
A: The one thing I'm annoyed about is that I don't get the chance to fight the Whisperers! [Laughs] It was really fun. I have this bad-ass ninja character and I've been training as well for three years. I knew that [Showrunner] Angela Kang wanted to give me a good sendoff and Mike Satrazemis, who shot the episode, wanted to make it epic. We wanted to make something a bit flashy and showy. I'm a big fan of reaction videos and I know this kind of sucks for the audience, but I'll love that surprise of "Yeah! Jesus is kicking ass!" and then "What?!" I have a sick love for that kind of thing. I told them last year that they can kill me but in an exciting and fun way. I liked the way I came in and I liked the way that I left.
Q: In addition to all the horses on set this season, Daryl gets a dog! Was that a fun element?  
A: I'm definitely an animal lover. In Episode 8, when we're walking through that field with the dog, I remember looking at Norman [Reedus] with the dog and thinking, "Damn you! This will be another action figure." He just looks so cool. I know that Norman has wanted a dog for a while. It adds another level of dealing with something that is slightly unpredictable, just like other animals and kids on set, but it was a really fun experience to have.
Q: Looking back at your time on the show, what's been your favorite scene or biggest takeaway?
A: The whole experience of being on The Walking Dead is a singular experience. I had so much fun joining the show and with those first episodes, the fight with Morgan was really fun, and so was the end. I've had some really cool moments in my three years on the show. My whole life has changed in the last three years and The Walking Dead is no small part of that. It's changed my life and will continue to do so.
Read an interview with Avi Nash, who plays Siddiq.
Watch full episodes of The Walking Dead on amc.com and the AMC app for mobile and devices.
To get more exclusive interviews with the cast, join the The Walking Dead Insiders Club.
Read More