Video
Inside The Walking Dead — Cast and Creators Look at the Cracks Forming in Rick's Plan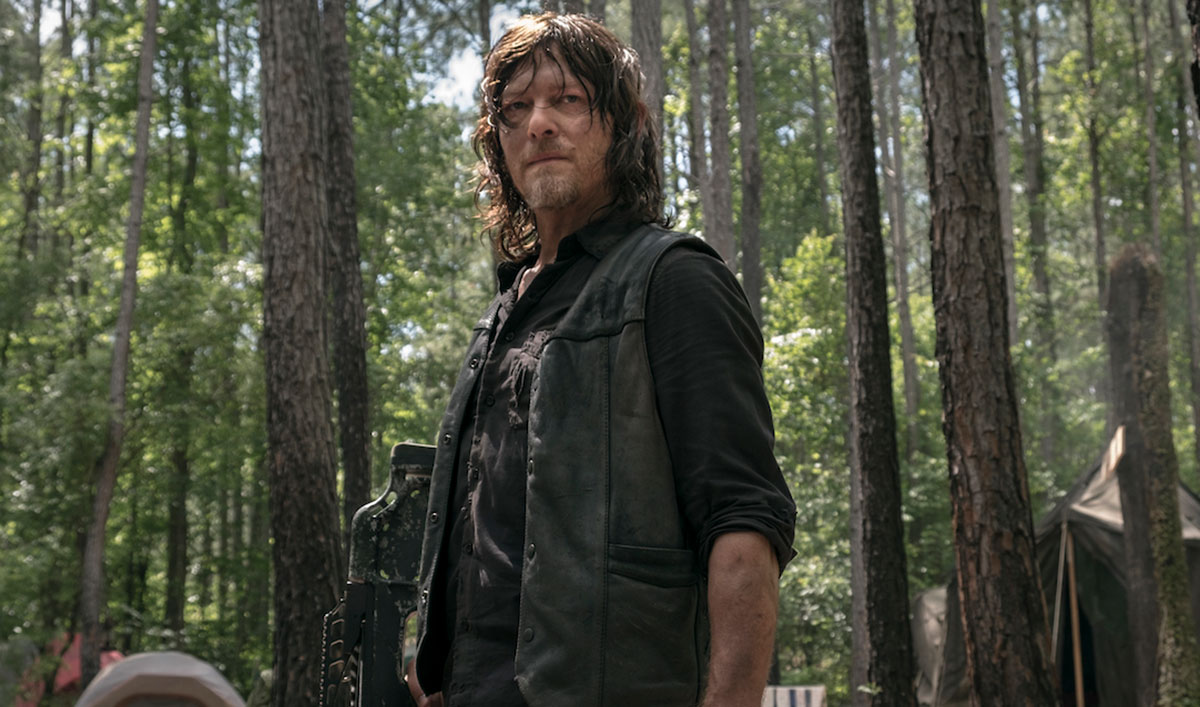 Rick and Daryl's relationship right now… it's complicated.
While the former tries to keep the peace from falling apart, the latter's doubts threaten everything.
"It's not that [Daryl] doesn't love Rick, it's not that he doesn't respect Rick, but he thinks Rick is wrong," says Showrunner Angela Kang in a video breaking down Episode 3.
Though time has passed since the war, not everybody is willing to move on, Daryl included.
"Rick is right to try to bring people together," says Executive Producer Tom Luse, "Whether those people are ready to be together, is another thing entirely."
Even murder in his camp won't stop Rick from pushing forward.
"Rick is blinded by grief," says Andrew Lincoln, "… he's a shark, he just keeps going."
Click here to watch the video and find out why Rick's plan is in danger.
Plus, how Gregory's hanging has inspired others to take justice into their own hands.
Watch the latest episode now on amc.com and the AMC app for mobile and devices.
Rick Grimes's final two episodes start Sunday at 9/8c on AMC. Click here to add a reminder to your calendar.
To get full episodes, behind-the-scenes video and more, sign up for the weekly Insiders Club.
Read More