Press
TVLine Talks With Angela Kang; New Trailer at We Got This Covered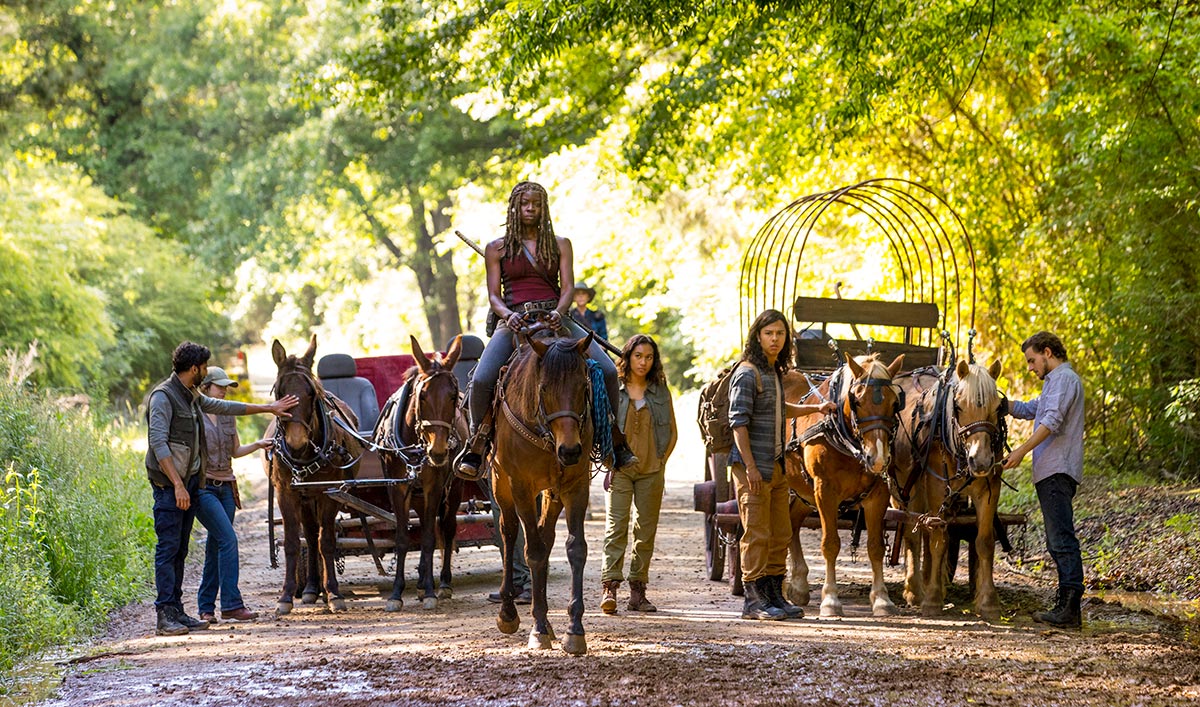 This week, Angela Kang talks Michonne with TVLine, while We Got This Covered features a new teaser trailer. Plus, Us Weekly gets some more Season 9 intel from Kang. Read on for more:
• Amgela Kang teases to TVLine that Michonne "rises to a position of power" in Season 9 and that it will be "fun seeing where Michonne goes this season."
• We Got This Covered spotlights a new trailer that "teases a fiery clash between Rick and Maggie, two of the show's undisputed stalwarts who are no longer singing from the same hymn sheet."
• Angela Kang tells Us Weekly that, in Season 9, life has changed and the Hilltop members are "dealing with hand weapons, which means that their fights with zombies are generally at closer range and a little scarier. We see that some of the stories that we ended with last season, there are some lingering after effects to that."
• TV Guide views a new set of Season 9 photos and asks, "Is it possible that when Andrew Lincoln leaves The Walking Dead we'll see Rick get a well-earned happy ending?"
• According to ComicBook.com, Andrew Lincoln says of Rick's new Season 9 look that "everybody gets a little over-excited, I think, when people do a time-jump. You think, 'how can I look different? Feel different? Scars. Hair color.' I mean, I've got no choice in the matter, I'm just going grey. I thought it would be a really good idea to cut my hair."
• Hypable remarks that "entire families have been wiped out during the series" and takes "a look back at a few families that were wiped out during the apocalypse."
• The New York Post reports that The Walking Dead will appear at the PaleyFest NY TV festival next month.
• FanFest has an account of attending An Evening With Norman & Jeffrey, as in Reedus and Dean Morgan, remarking, "There is not a single person I have encountered that does not attempt to spend as much time as possible with their fans, but Morgan and Reedus are on a whole other level."
Watch Full Episodes of The Walking Dead on amc.com and AMC apps for mobile, Fire TV, XBox One, Apple TV, Roku and Chromecast.
To get full episodes, behind-the-scenes video and more, sign up for the weekly Dead Alert.
Read More