Press
TVLine Chats With Scott Gimple; IGN Posts Teaser, Talks to Angela Kang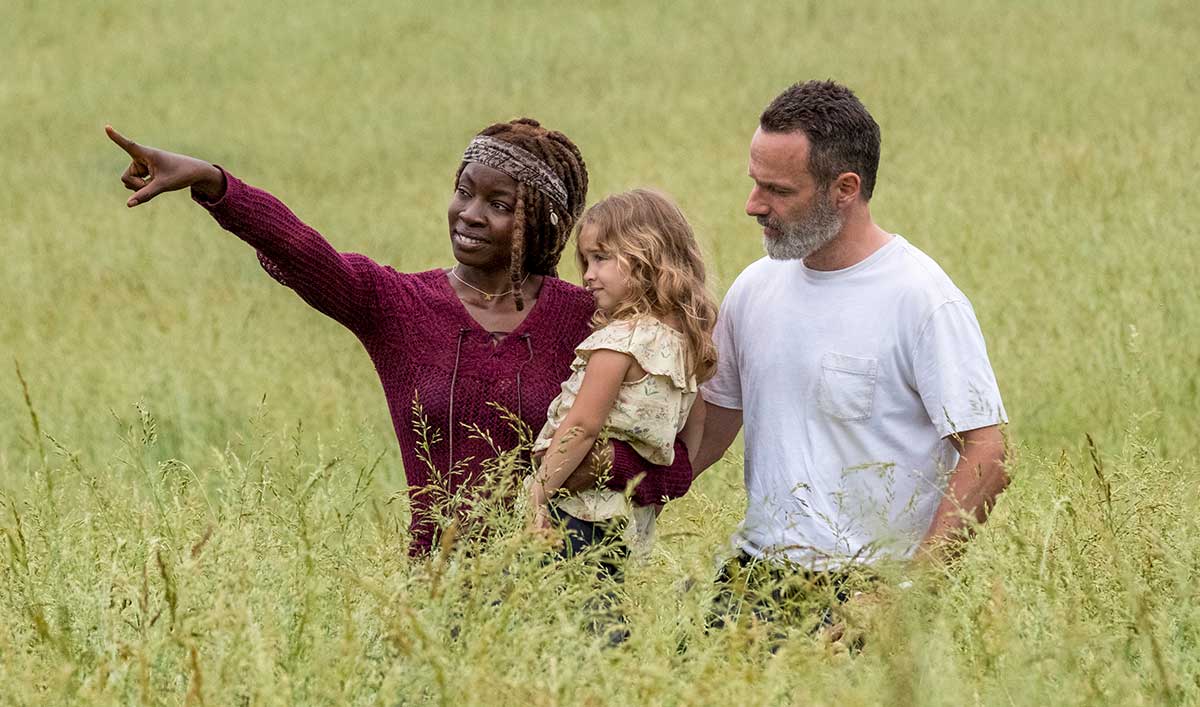 This week, TVLine chats with Scott Gimple about Season 9, while IGN posts a teaser and talks to Angela Kang. Plus, The Hollywood Reporter quotes AMC's Josh Sapan saying there's a 10-year-plus plan for the show's universe. Read on for more:
• Scott Gimple tells TVLine that Maggie is more eager for retribution when Season 9 opens because "she's become a mother, so from an emotional standpoint, as far as any sort of reset or even exacerbation of what she was feeling, that baby is a big part of it."
• IGN posts an exclusive Season 9 teaser and speaks about Rick's final episodes with Angela Kang, who says Andrew Lincoln is "incredible in them, for one thing, and I think our directors that have come in have done some of their finest work, so I'm excited for people to see the journey."
• According to The Hollywood Reporter, AMC's Josh Sapan explains the show is a franchise: "The Walking Dead is a universe…and we have a plan to manage over the next decade, plus. That plan is a careful plan to respect the world of the fans of that world."
• Scott Gimple shares with TVLine that Jon Bernthal's guest appearance as Shane on The Walking Dead this season involves "some very cool, very heavy stuff."
• TV Insider reports that Season 8 will be available on Netflix on Sept. 23: "Expect some tearful goodbyes in a season that saw a tension-filled return to form for the long-running hit."
• Highlighting a new promo, Uproxx says, "With the threat of The Whisperers on the horizon, Negan's brutal methods — and his ability to unite his own people through fear — may actually become necessary to the survival of everyone else."
• ComicBook.com says of The Walking Dead's return: "After eight seasons, The Walking Dead is still going pretty strong — even if Season 9 will bring about quite a few changes."
• Cleveland.com cautions not to "expect Maggie and Rick to be the only potential casualties. Here's a look at who might become zombie food in Season 9."
Watch Full Episodes of The Walking Dead on amc.com and AMC apps for mobile, Fire TV, XBox One, Apple TV, Roku and Chromecast.
To get full episodes, behind-the-scenes video and more, sign up for the weekly Dead Alert.
Read More