Press
ComicBook on Whisperers Intro; Uproxx Lauds Alpha Casting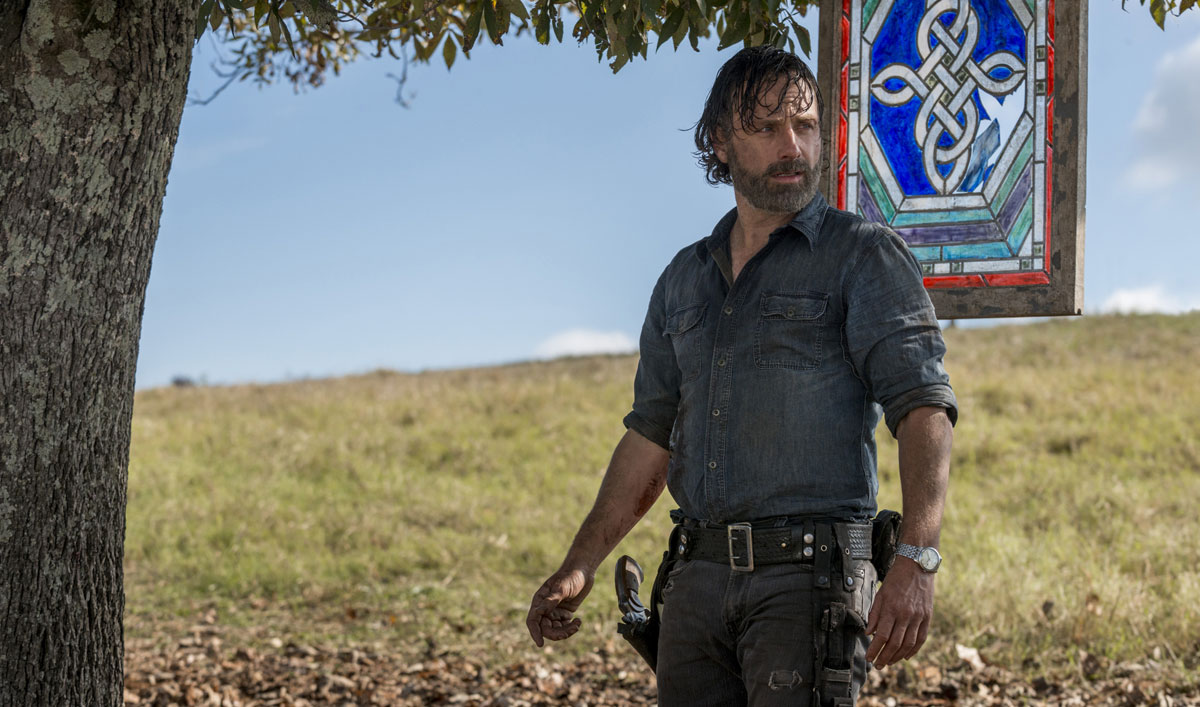 This week, ComicBook.com has Greg Nicotero's take on the Whisperers introduction, while Uproxx is excited about Samantha Morton's casting as Alpha. Plus, Cinema Blend reports on Danai Gurira's heartfelt words for Andrew Lincoln. Read on for more:
• According to ComicBook.com, Greg Nicotero says the Season 9 introduction of the Whisperers is "one of the most exciting times that has been on the show in a long time because we have this new threat."
• Uproxx declares that Samanthan Morton is perfectly cast as Alpha and notes the actress is "a big casting get for The Walking Dead, and she'll join Tony Nominee Lauren Ridloff, as well as Dan Fogler, highly recognizable to many for his role as one of the leads in Fantastic Beasts and Where to Find Them."
• Digital Spy showcases this recent Danai Gurira tweet: "I truly believe Andrew Lincoln is the best leading man on TV. He has made us all better with his leadership, dedication, heart, and generosity. I couldn't be thankful enough for the time I've gotten to work with him and learn from him. It's been an honor, sir."
• Norman Reedus teases that an upcoming episode "has a really sweet, heartfelt moment with them [Daryl and Carol], and it's one of my favorite things that we shot this season. Yeah, those two will forever have each other's backs. Forever," Cinema Blend reports.
• Greg Nicotero reveals to ComicBook.com, "We're going to find out a very different side of Negan quickly as Season 9 starts. And there's been a big kind of growing period of him trying to figure out how to not go crazy really in the position that he's been in."
• Chatting with MTV, Norman Reedus says of Season 9, "It's a huge year of change for the show. It's the same story in the same world, but the vibe of the show is different."
• Speaking to ComicBook.com about the Season 9 Premiere, Andrew Lincoln says, "I think there was a lot of the pilot episode that was reminiscent of this opening episode and also a couple of other episodes, too."
• Danai Gurira tells Entertainment Weekly that saying goodbye to Andrew Lincoln is akin to saying goodbye to Rick: "It is something that, of course, our characters are dealing with as we deal with it. So it's kind of in very clear emotional synchronicity with our characters right now because the loss is felt by them and by us."
• For those still wondering about Heath, ComicBook.com reports on Robert Kirkman saying that "it's entirely possible that he could be coming back at some point, but we'll see. We have not forgotten Heath. And everyone will remember that character when he comes back."
Watch Full Episodes of The Walking Dead on amc.com and AMC apps for mobile, Fire TV, XBox One, Apple TV, Roku and Chromecast.
To get full episodes, behind-the-scenes video and more, sign up for the weekly Dead Alert.
Read More