Press
CBR on Season 9 Time Jump; Digital Spy Talks Epic Daryl/Rick Scene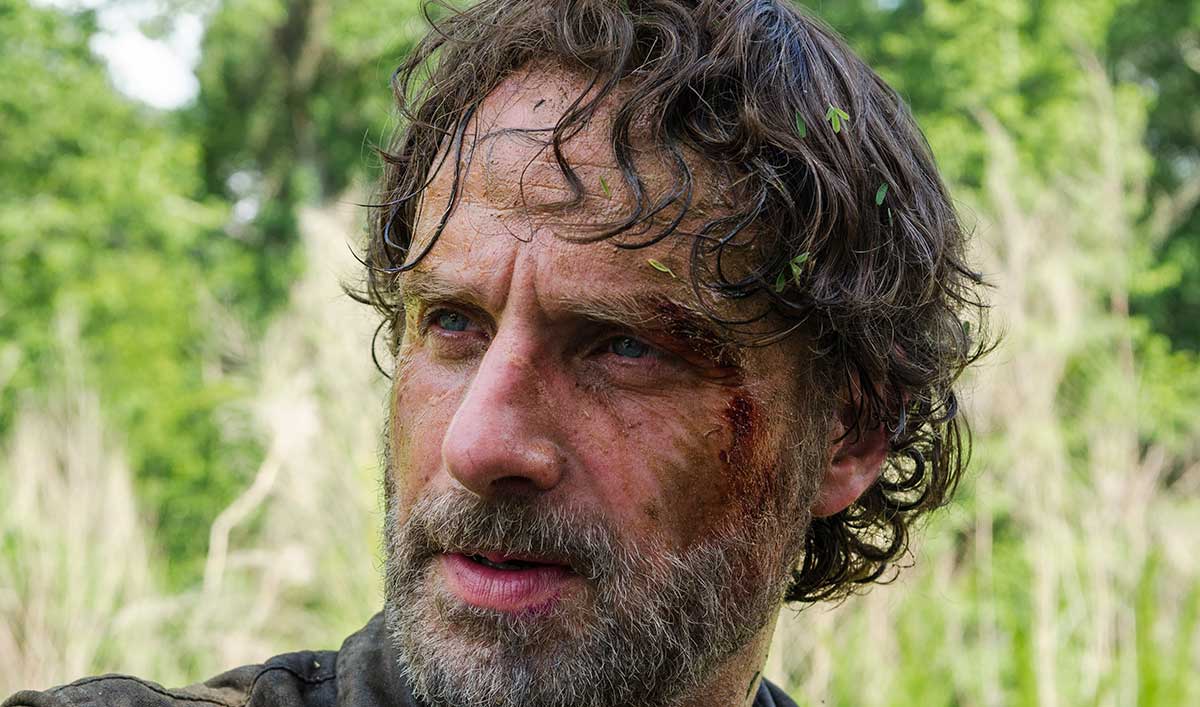 This week, CBR.com reports on the length of Season 9's time jump, while Digital Spy quotes Norman Reedus on an upcoming Daryl/Rick scene that he calls "epic." Plus, Angela Kang discusses Michonne's journey, according to ComicBook.com. Read on for more:
• CBR.com reports that Season 9 will begin 18 months after Season 8 ended, with Tom Payne saying, "Everyone has to go back to basics. Farmers are really useful, and Hilltop, that was their whole deal. They were growing stuff and tending the farm animals, and so that community is maybe doing better than other communities."
• Norman Reedus says he and Andrew Lincoln had a scene in Season 9, Episode 4 "that was f**king epic, but it was really well-written and we worked on it, and we really fine-tuned it and got it to a place where it became sort of effortless," Digital Spy relates.
• Angela Kang explains, "Michonne has her own journey she's going through this season. This being Andy [Lincoln]'s last season on the show, we're going to explore what that does to Michonne," ComicBook.com says.
• With the departures of both Rick and Fear the Walking Dead's Madison, Lennie James says to Metro.co.uk, "I doubt the fall out of those characters will be glossed over in what remains of our seasons. I think both of those characters cast huge shadows and both those shows will exist in the shadows that they left behind."
• Previewing Season 9, Cooper Andrews shares with ComicBook.com that Jerry is "trying to see what this new world is going to be like and how he can help. And so he's going to be helping out, I guess a lot, just doing what he can."
• Pollyanna McIntosh tells Digital Spy, "There's nobody that can replace Andy [Lincoln] and that character has been the linchpin of the series, but we have also lost people that we were incredibly attached to before and the story goes on to new and exciting heights."
• "I think what's really exciting is the world has evolved. It's so funny, because it's not a progression, it's de-gression. Which happens when you're basically in a post-apocalyptic world," Danai Gurira says, according to ComicBook.com.
• According to Digital Spy, Lauren Cohan warns, "There's a lot of conflict, but it's conflict between people who love each other that are all working towards what should be a bigger, brighter, stronger future."
• Heroic Hollywood learns from Chandler Riggs that his final episode was "dreadful to go through, but it was good, it was a nice sendoff."
• Lennie James recounts that "when we were first doing the first season…at that point, they didn't know they were going to get a second season, let alone that it was going to turn into what it turned into," according to ComicBook.com.
• IronE Singleton tells FanFest.com that Andrew Lincoln leaving The Walking Dead is "a sad moment because Rick is Rick! The Ricktatorship is coming to an end."
Watch Full Episodes of The Walking Dead on amc.com and AMC apps for mobile, Fire TV, XBox One, Apple TV, Roku and Chromecast.
To get full episodes, behind-the-scenes video and more, sign up for the weekly Dead Alert.
Read More