Press
Angela Kang Talks Post-Rick Dead With EW; TVLine Fetes Maggie/Beth Bond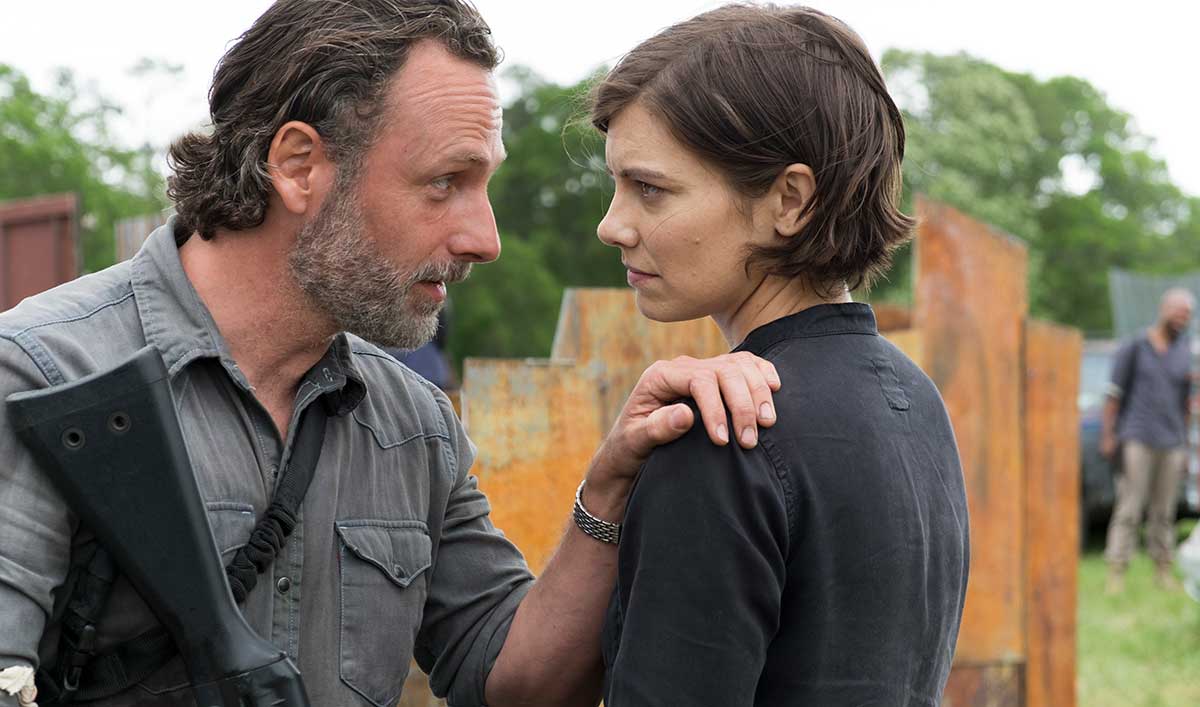 This week, Angela Kang discusses a post-Rick The Walking Dead with Entertainment Weekly, while TVLine celebrates Maggie and Beth's sisterly bond. Plus, The Ringer names a Season 2 episode as one of the century's best. Read on for more:
• Angela Kang explains to Entertainment Weekly that The Walking Dead started with Rick "but it's always been a story about this group of people that have each other's backs, that help each other survive, that help each other be more human. And that's the story that we'll continue to tell."
• TVLine heralds Maggie and Beth's sisterly bond: "The relationship between Hershel Greene's daughters was as sweet as the rendition of The Parting Glass that they sang for him around a campfire back in Season 3."
• The Ringer names Season 2's "Pretty Much Dead Already" one of the top 100 TV episodes of the century because it features the moment when Zombie Sophia "emerges from the barn and totters toward the group slowly enough for [Director Michelle] MacLaren to capture reaction shots from everyone."
• ComicBook.com reports that Maggie and Glenn's baby is named Hershel and quotes Lauren Cohan saying that a "big part of her conflict this year is finding peace of mind with allowing Negan to live, and being a good leader, a good mother, and how she's going to let those two desires co-exist, essentially."
• Gale Anne Hurd tells Entertainment Weekly that "everyone feels this is the best season [Season 9] we've had since our first season. And people remember fantastic moments from our entire first season, so I think they'll be feeling the same love and enthusiasm and anger, but lots of passion this season."
• According to Digital Spy, Andrew Lincoln doesn't want Rick to die: "Lennie James is a perfect example of leaving without dying and doing rather well on it. So there is that way. And then there is obviously the other way, which we've done quite a lot."
• ComicBook.com spotlights an "emotional" fan-made video that compiles eight seasons of "shocking and often devastating deaths" on the show.
Watch Full Episodes of The Walking Dead on amc.com and AMC apps for mobile, Fire TV, XBox One, Apple TV, Roku and Chromecast.
To get full episodes, behind-the-scenes video and more, sign up for the weekly Dead Alert.
Read More