Games, Polls & Quizzes
The Walking Dead: Our World from Next Games and AMC Launches Globally Today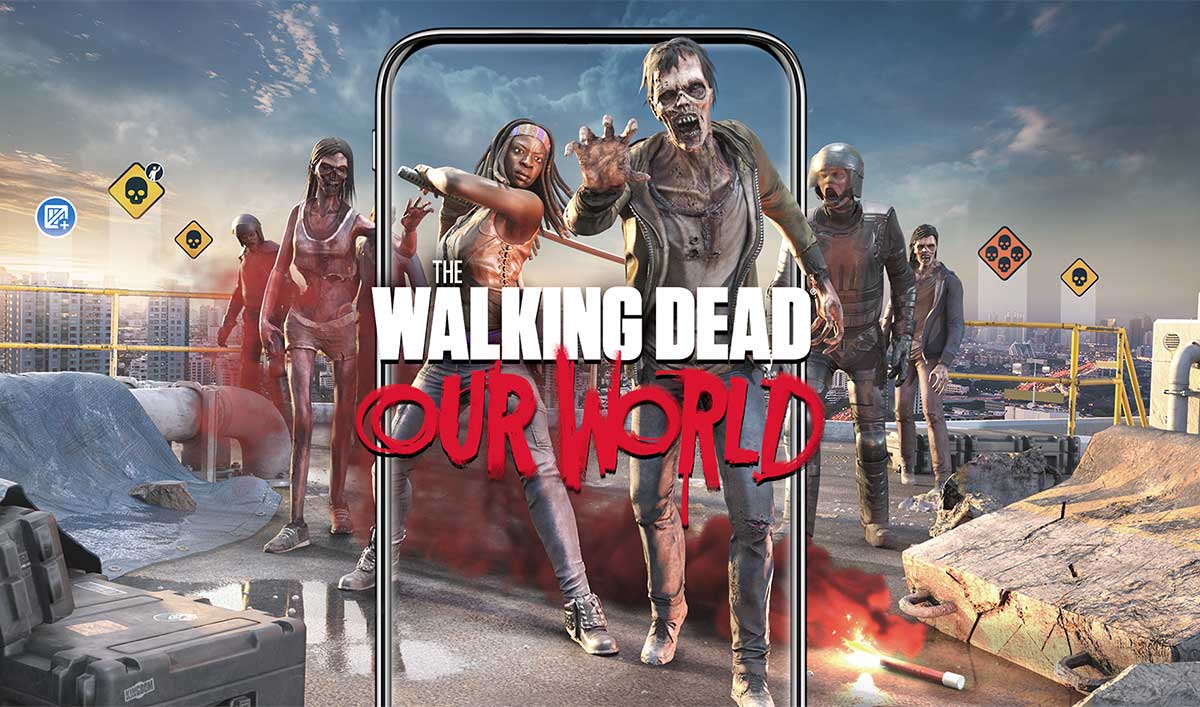 AMC and Next Games today launched the unique and highly-anticipated, location-based, augmented reality mobile game The Walking Dead: Our World, allowing players to fight walkers wherever and whenever they want: on the streets, in the park, and even on their sofa.
The game is available to download now from the Apple App Store and Google Play, free-of-charge, in 153 countries globally.
Download The Walking Dead: Our World
Powered by Google Maps with cutting edge AR execution, The Walking Dead: Our World further expands the TWD universe.
State-of-the-art augmented reality execution brings walkers to the player's screen, providing an unprecedented way to join the fight against the globally spreading apocalypse in their own neighborhood.
Location is a core element of The Walking Dead: Our World's gameplay. Powered by Google Maps, the game map allows users to experience the action anywhere they go, including world-famous landmarks and buildings such as the Statue of Liberty, the London Eye and Burj Khalifa, creating an immersive and authentic experience.
With hordes of walkers roaming the streets, players will need to tackle mass encounters, infestations and rescue missions. Players can fight hoards solo or compete in weekly missions alongside friends, showcasing their skills to claim recognition and rewards.
In addition to fighting the apocalypse while on the move, the game allows players to enjoy the game from the comfort of their own home with "couch play" options. A wide variety of mission types, and an extensive character collection guarantee a compelling, long-term incentive to fight back.
Unique to this game, players can use "Flares" to grant their group access to the best missions anywhere in the world, from every continent, country and city and share their best in-game moments with friends and fellow survivors.
Even the most seasoned gamers will be put to the test when playing The Walking Dead: Our World. Luckily, they'll have back up from heroes from Daryl, Michonne and Rick, who each fight in their own specialized way. The Walking Dead: Our World offers multiple ways to survive the apocalypse for gamers of different skill levels.
Click here to download the game now.
Watch a trailer for The Walking Dead: Our World.
The Walking Dead returns Fall 2018. To get full episodes, behind-the-scenes video and more, sign up for the weekly Dead Alert.
Read More