Press
Angela Kang Talks Daryl With TVLine; New Michonne Photo at ComicBookMovie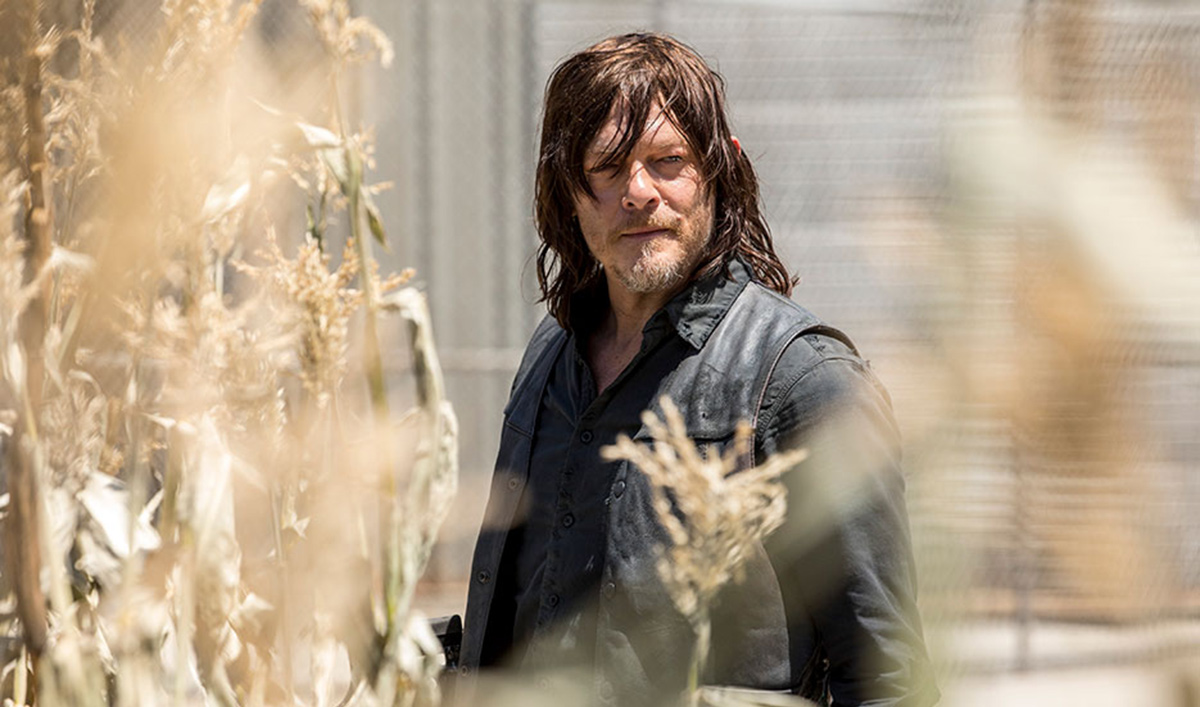 This week, Angela Kang promises TVLine there will be more Daryl in Season 9, while ComicBookMovie.com posts a new Michonne photo. Plus, ComicBook.com reports that Red Machete was honored with an Emmy nod. Read on for more:
• Angela Kang promises TVLine that "we will be telling a great story with Daryl this season. He has some really meaty material coming up, so Daryl fans will get their fill."
• ComicBookMovie.com posts a new Season 9 image that "features Michonne leading a group of unfamiliar [survivors] from horseback. Has the sword-wielding fan-favourite spilt away from the main group?"
• ComicBook.com reports that the show's spinoff mini-series, Red Machete, has been nominated for an Emmy Award in the category of Outstanding Short Form Comedy or Drama Series.
• Entertainment Weekly features a Season 9 photo of Daryl and speaks with Angela Kang, who says, "There will definitely be story about Maggie and Daryl and Rick and where they are at with each other. I don't want to spoil too much about that storyline, but there will be some surprises along the way with it."
• Angela Kang tells TVLine that Season 9's time jump will be "big enough that the world has changed around our characters. We'll see some new looks and new feels to the show."
• TheWrap interviews Angela Kang, who says the Season 9 poster shows "just how much the world around them is starting to degrade, like you know, the man-made things of the world."
• ComicBook.com learns from Angela Kang that "Michonne definitely has a meaty arc this season, and it's one that unfolds in a way that I hope will be interesting to our viewers."
• Seat42F explains why The Walking Dead "still amazes me how much it has a grip on my heart. I live for its constant thrills and chills!"
• Variety reports that "The Walking Dead: Our World" mobile game — which features "a real world map of gamers' surroundings and icons showing off nearby zombies, infestations and caches" –has launched.
• Undead Walking reports TheWalkingDead.com is saying that "Henry and Carol form a parent/child sort of bond now that Carol's re-located to the Kingdom."
Watch Full Episodes of The Walking Dead on amc.com and AMC apps for mobile, Fire TV, XBox One, Apple TV, Roku and Chromecast.
To get full episodes, behind-the-scenes video and more, sign up for the weekly Dead Alert.
Read More