Press
A.V. Club Quotes Angela Kang on Time Jump; Screen Talks to Gale Anne Hurd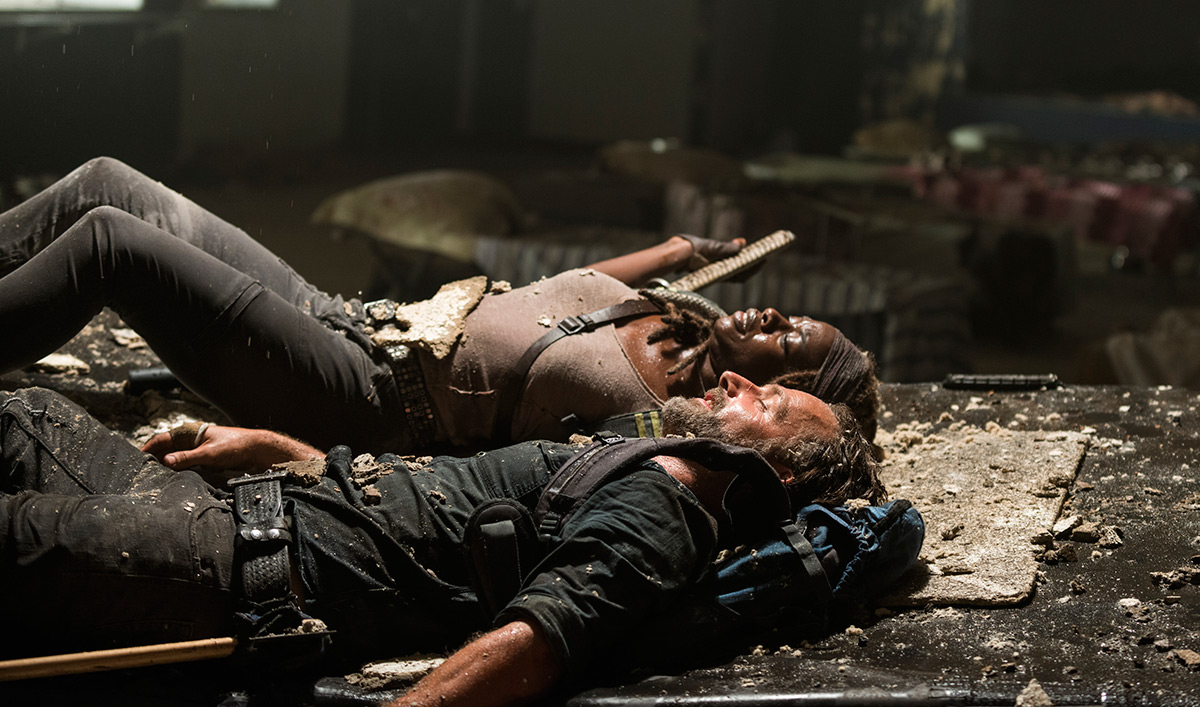 This week, A.V. Club quotes Angela Kang on a Season 9 time jump, while Screen interviews Gale Anne Hurd about adapting the comic book to TV. Plus, TheHDRoom reports that Season 8 will be available on Blu-ray and DVD in August. Read on for more:
• According to A.V. Club, the new showrunner, Angela Kang, explains that, in Season 9, "we're playing with time in the season, so we get to jump forward in the story."
• Talking to Screen about changing the source material, Gale Anne Hurd says, "Having new characters in the show is going to change the dynamic. We're also able to jump back and forth in time, and to do entire flashback scenes that give you even more grounding in character."
• Scott Gimple makes the same point to Syfy: "To do right by the moments you've seen, or rather read, sometimes you have to remix them because people like myself who are familiar with the work know it's coming. So you're not gonna get that surprise, you're not gonna get that emotional twist."
• TheHDRoom reports that Season 8 will be available on Blu-ray and DVD on Aug. 21.
• TV Overmind chooses the five best scenes featuring Rosita, who's "brave, but feisty and makes a more than capable survivor with her skills and sassy nature."
• Now that he's a series regular, Avi Nash tells The Teal Mango there's "a sense of telling a greater story in this world, and having a greater responsibility to my castmates and our audience."
• Ross Marquand tells Denver's Westword that The Walking Dead's "universal themes of survival, perseverance, love and death make the show easily translatable all over the globe."
• According to ComicBook.com, a fan event with Jeffrey Dean Morgan and Norman Reedus will debut in Atlanta on Aug. 25.
• Undead Walking focuses on The Walking Dead men, who are "overlooked far too often and earned a place on the list of most underappreciated males."
• Travel Pulse reports that the fourth and final sailing of The Walking Dead-inspired Walker Stalker Cruise will sail on February 21-25, 2019, giving fans "the chance to cruise with their favorite actors during an immersive fan convention at sea."
Watch Full Episodes from Season 8 now on amc.com and AMC apps for mobile, Fire TV, XBox One, Apple TV, Roku and Chromecast.
To get full episodes, behind-the-scenes video and more, sign up for the weekly Dead Alert.
Read More