Press
TV Guide Looks Ahead to Season 8 Finale; Screen Rant Asks About Jadis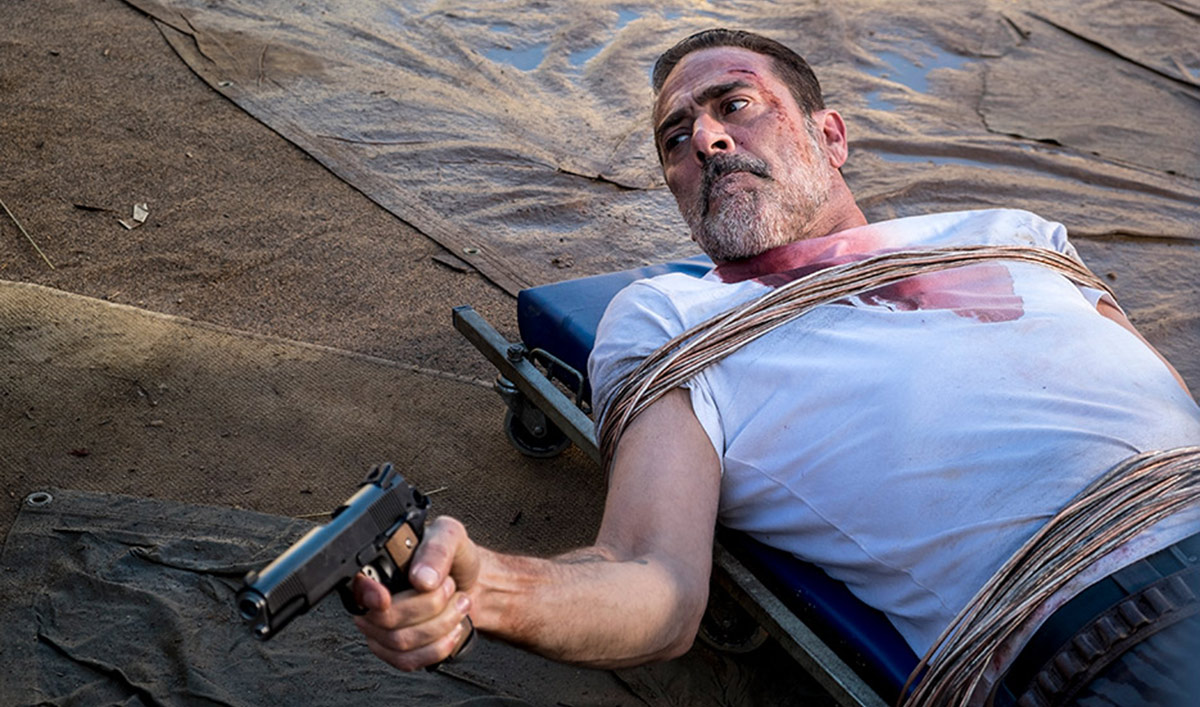 This week, TV Guide looks ahead to the Season 8 Finale, while Screen Rant has questions about Jadis and the helicopter. Plus, The Huffington Post asks Macsen Lintz about Carol finding Henry. Read on for more:
• Looking ahead to the Apr. 15 Season 8 Finale, TV Guide cautions, "Viewers should prepare for the worst as the war between Rick Grimes' people and Negan's people comes to an end and Morgan crosses over from The Walking Dead to Fear the Walking Dead."
• After viewing the latest episode, Screen Rant asks, "Who was piloting the helicopter? Where did it come from? How does Jadis know about it? Why does she have such a swanky little pad hidden within a garbage dump? Where is she from?"
• "Definitely ironic. An Easter egg on Easter for the true Walking Dead fans," Macsen Lintz tells The Huffington Post, as he reflects on Carol finding Henry six seasons after Sophia (played by Macsen's sister, Madison) went missing.
• Forbes points out that "while the show has kept the general framework of the source material, we have now reached a tipping point where so much is different about the show, that The Walking Dead is totally off the map when it comes to how this conclusion is going to play out."
• Digital Spy reports that The Walking Dead "has finally confirmed the tragic reason why Negan chose to christen his bat 'Lucille.'"
• Michael Rooker tells Geek.com, "How could you not love Merle Dixon? He's the guy you love to hate. And you realize, 'Oh my god, I don't hate this guy at all! This guy is pretty straight on! And are you kidding me, he's heroic as well?'"
• For recaps and reviews of Season 8, Episode 14, "Still Gotta Mean Something," check out the Atlanta Journal-Constitution, the Chicago Tribune, Den of Geek, Entertainment Weekly, Gold Derby, Syfy Wire, TV Guide, TV Insider, TVLine and Vulture.
Watch Season 8, Episode 14, "Still Gotta Mean Something," on amc.com and AMC apps for mobile, Fire TV, XBox One, Apple TV, Roku and Chromecast.
To stay up-to-date on all the latest news about The Walking Dead, sign up for the weekly Dead Alert.
Read More