Video
Cast and Creators on Negan's Fate in The Walking Dead Season 8 Finale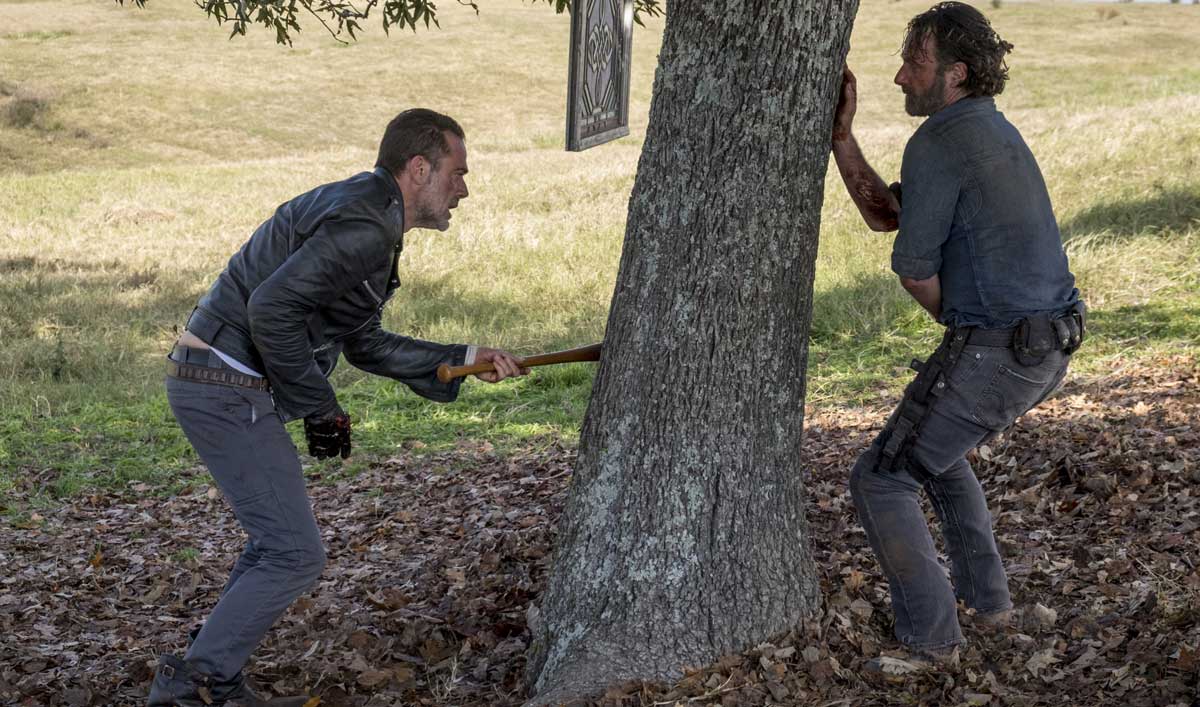 Thanks to Negan's leak to Dwight, the survivors are convinced they have the upper hand against the Saviors.
"They want to believe that it can be over," says Executive Producer Greg Nicotero in a new behind-the-scenes video.
But once they realize it was a trap all along, it only makes Rick even more determined to end Negan once and for all.
Go Inside Episode 16 "Wrath" With the Cast and Creators
Rick uses Carl's name as a distraction to attack Negan, but he comes to realize what his actions mean for the future.
"Everything about my son was about him wanting us to live in peace and I just used his name to kill someone," says Nicotero of Rick.
"I think we do get the sense, by the end of this season, that hope isn't enough," says Co-Executive Producer Denise Huth. "But there's also this idea that holding onto vengeance at all costs is becoming unsustainable."
Carl's message is what saves Negan, and his words are finally able to sink in for Rick.
There has to be something after.
Click here to see how the finale battle unfolds.
Watch the latest episode now on amc.com and AMC apps for mobile, Fire TV, XBox One, Apple TV, Roku and Chromecast.
To get full episodes, behind-the-scenes video and more, sign up for the weekly Dead Alert.
Read More