Video
Cast and Creators on How Negan's Revenge Plot Reminds the Saviors Who's Boss in The Walking Dead Episode 15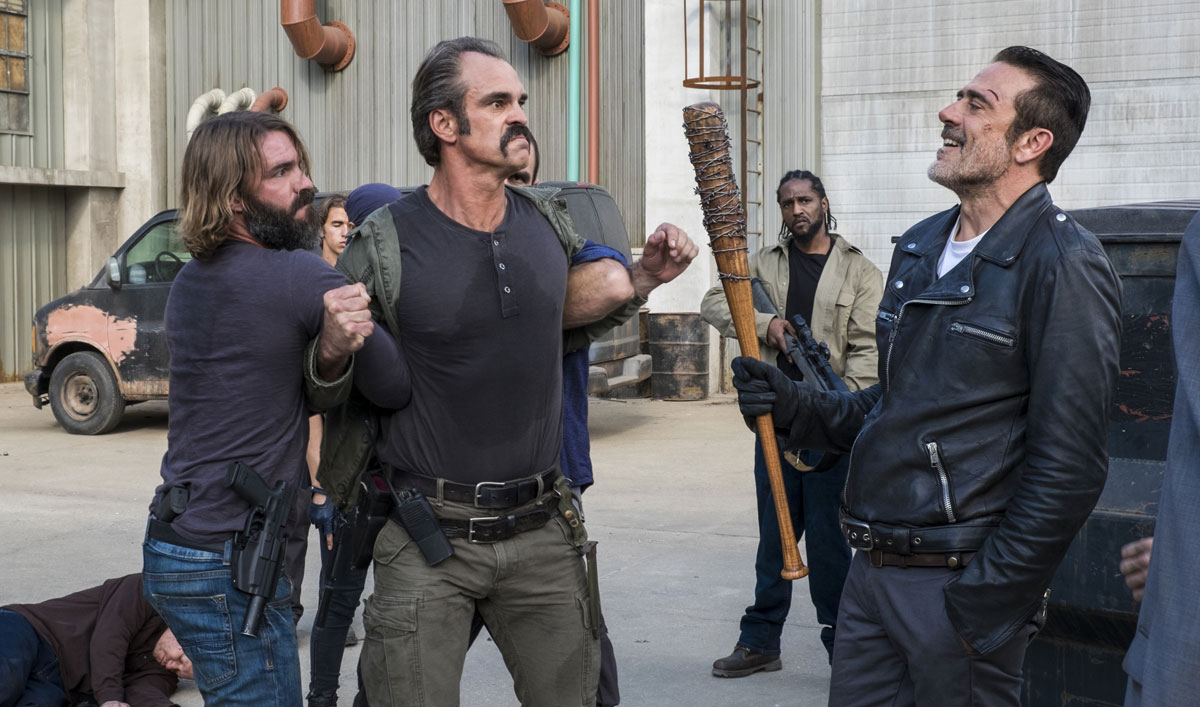 Simon left Negan for dead and has been focused on doing things his way.
His day is over.
In the latest episode, Simon's time as top guy is coming to an end.
"This episode is really about Negan setting up his plans of how he's going to take his revenge and also continue to further his own agenda," says Co-Executive Producer Denise Huth in a new behind-the-scenes video.
Go Inside Episode 15 "Worth" With the Cast and Creators
Negan is willing to hand over his position to Simon, but only over his dead body.
"Simon's a tough guy. He's a badass and for Negan to stand and just go hand-to-hand with him and win sends a very strong message to the rest of the Savior community: Taking him on is not something you're gonna do lightly," says Huth.
That means going toe-to-toe with the very person that wants you dead.
"This is a show of strength. This is a show of who is truly the leader of the Saviors," says Executive Producer Tom Luse.
Click here to see how Negan reminds the Saviors who's the boss following Simon's mutiny.
Plus, the cast and creators break down Dwight's crushing realization that he put Rick and Maggie in danger.
The Walking Dead Season 8 Finale airs Sunday at 9/8c followed immediately by the Season 4 Premiere of Fear the Walking Dead. Click here to add a reminder to your calendar.
Watch the latest episode now on amc.com and AMC apps for mobile, Fire TV, XBox One, Apple TV, Roku and Chromecast.
To get full episodes, behind-the-scenes video and more, sign up for the weekly Dead Alert.
Read More