Video
Inside The Walking Dead Episode 12 — See How All Hell Breaks Loose When Rick Finally Corners Negan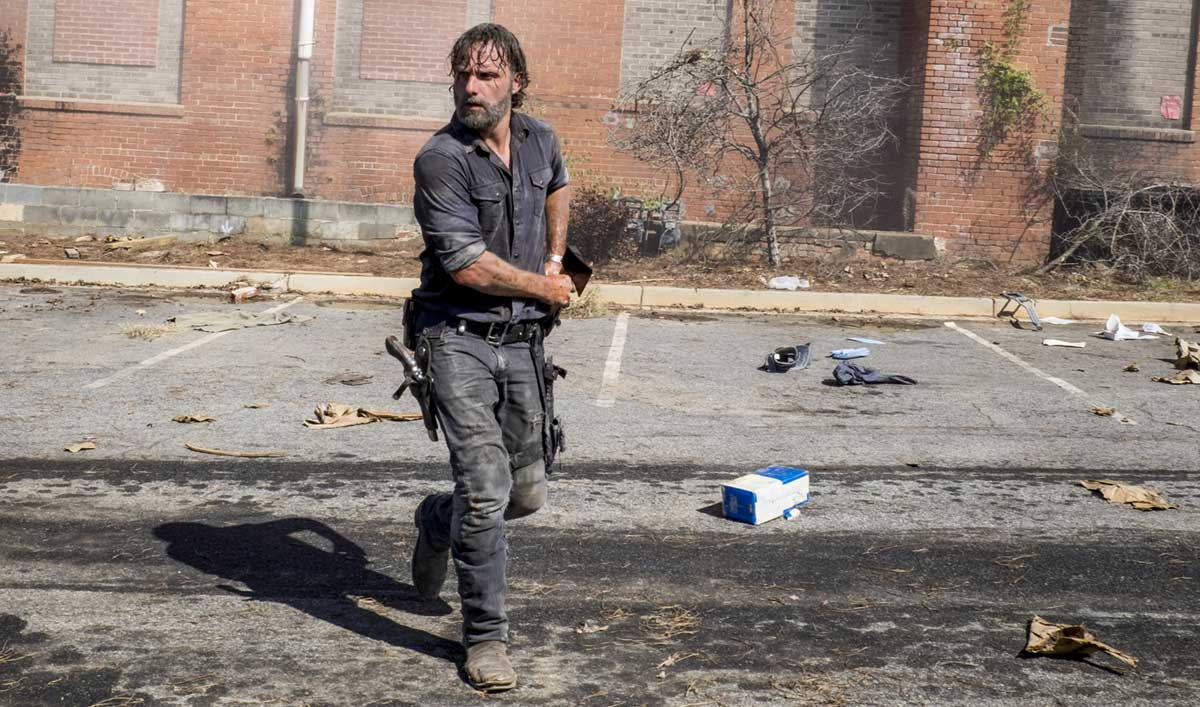 The plan was to warn Hilltop that the Saviors are coming.
But when Rick sees an opportunity to go after Negan directly, he just can't pass it up.
"Rick is still in this place of such devastation. Carl's death is adding more fuel to the fire," says Co-Executive Producer Denise Huth in a new behind-the-scenes video. "That rage is what's driving him in that moment."
Go Inside Episode 12 "The Key" With the Cast and Creators
"I've waited two and a half years. I've seen a lot of friends die," says Andrew Lincoln of Rick's motivation.
When Rick corners Negan, Negan tries to save himself by brokering a new deal, but it's too late.
"When you're dealing with someone who has nothing to lose, they're capable of almost anything," says Huth.
But it's when Rick gets a hold of Negan's precious bat that the stakes are ratcheted up even higher.
"That's when all hell breaks loose," says Executive Producer Greg Nicotero.
Click here to go inside the pivotal moment of their confrontation and see the cast and creators discuss how Rick's rage allows him to turn the tables on Negan.
The Walking Dead airs Sundays at 9/8c. Click here to add a reminder to your calendar.
Watch the latest episode now on amc.com and AMC apps for mobile, Fire TV, XBox One, Apple TV, Roku and Chromecast.
To get full episodes, behind-the-scenes video and more, sign up for the weekly Dead Alert.
Read More