Video
How the Crew Gave the Effect of Impaling Dr. Carson's Leg in The Walking Dead Episode 11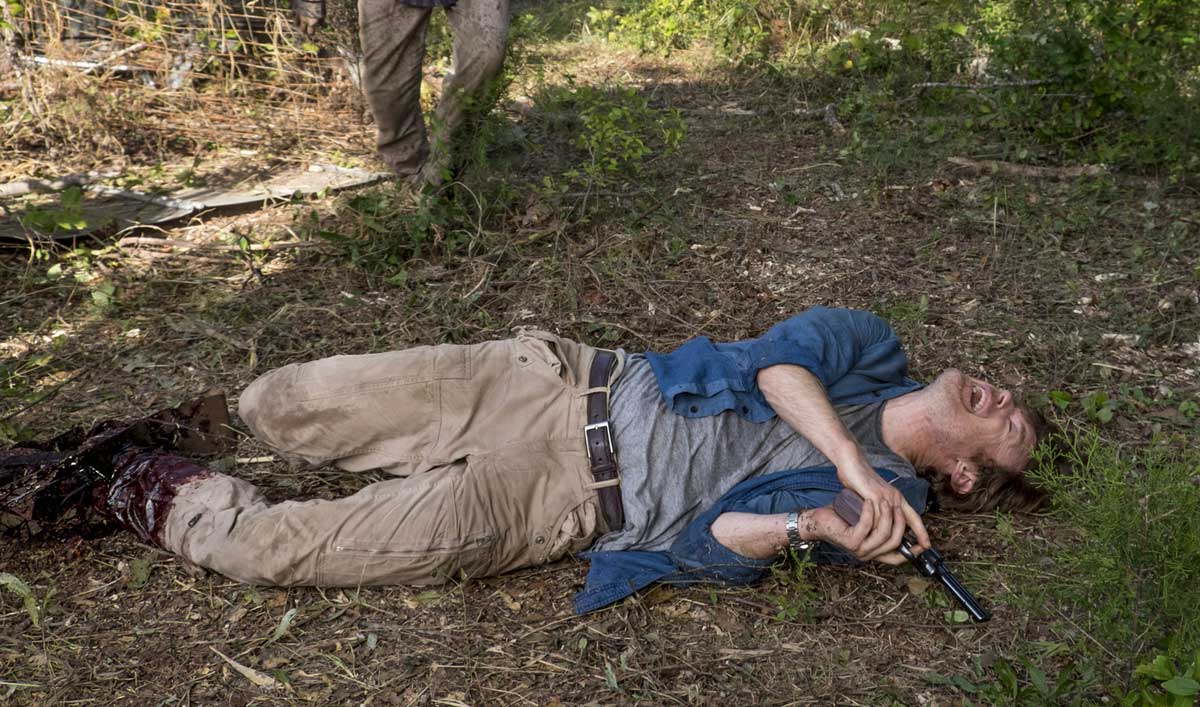 Those bear traps may have looked gnarly, but they were perfectly safe.
In a new video on the making of Episode 11, the special effects crew show how they created the contraption that took down Dr. Carson.
Go Behind the Scenes of Episode 11, "Dead or Alive Or"
It started with various designs of bear traps made out of aluminum that were formed into the perfect hybrid.
The crew went to painstaking efforts to make the final product realistic, even adding a mechanism that snapped like a real trap.
The realistic trap helped pull off the entire scene.
"It upped my game!" says actor R. Keith Harris (Dr. Carson).
Click here to get a behind-the-scenes look at how the crew rigged fake bear traps to impale Dr. Carson's leg.
The Walking Dead airs Sundays at 9/8c. Click here to add a reminder to your calendar.
Watch the latest episode now on amc.com and AMC apps for mobile, Fire TV, XBox One, Apple TV, Roku and Chromecast.
To get full episodes, behind-the-scenes video and more, sign up for the weekly Dead Alert.
Read More