Press
TV Insider Chats With Josh McDermitt; ComicBook.com Views New Trailer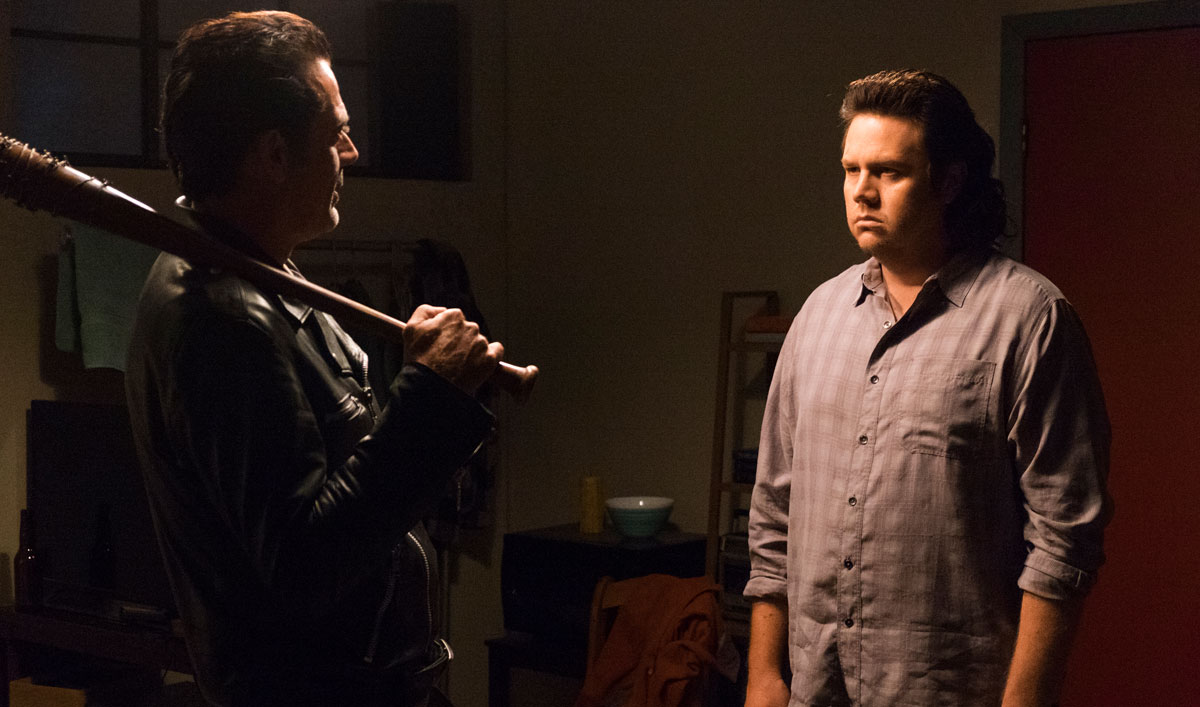 This week, TV Insider chats with Josh McDermitt about Carl, while ComicBook.com checks out a new trailer. Plus, Khary Payton speaks with The Sydney Morning Herald. Read on for more:
• Discussing Carl's impending death, Josh McDermitt tells TV Insider, "But what does that do to the story? What does that turn Rick into? What does that make the rest of the people who knew Carl? What does that make them deal with in their own lives and who do they become? I think it allows us to explore some really cool places."
• ComicBook.com spotlights a new trailer for Season 8's second half that "shows all of Alexandria and its surrounding communities' women rising up to finish the fight against Negan."
• "Cancer patients, people dealing with depression, people who have had a tough time in their lives, they find a kinship with these characters who are living in darkness and trying to thrive in spite of everything. That's the pull of the show in a lot of ways," Khary Payton says to The Sydney Morning Herald.
• Us Weekly checks out a behind-the-scenes look at the final episodes of Season 8, where the cast and crew talk about the fallout from Carl's loss, with Greg Nicotero explaining that Rick's discovery of Carl's bite is "a defining moment that redirects Rick."
• Syfy Wire reports that The Walking Dead is one of the first 10 shows that people binge-watch on Netflix, according to Netflix.
• Den of Geek lists all 21 of the episodes that The Walking Dead's new showrunner, Angela Kang, has written since her Season 2 debut.
• According to ComicBook.com, Michael Cudlitz compares The Walking Dead to Lord of the Flies, asking, "How would you rebuild society, if you had a choice? What mistakes would you make? What things would you correct? Or would we be doomed to sort of repeat ourselves?"
• Asked by ComicBook.com whether Jadis transforms into Alpha, Pollyanna McIntosh replies, "I can say I think anything is possible in this universe we're inhabiting right now and that's one of the really strong points of the show because I'm not gonna tell you anything!"
Watch the first half of Season 8 on amc.com and AMC apps for mobile, Fire TV, XBox One, Apple TV, Roku and Chromecast.
To stay up-to-date on all the latest news about The Walking Dead, sign up for the weekly Dead Alert.
Read More