Press
Greg Nicotero Looks Ahead With EW; Deadline Features Season 8 Key Art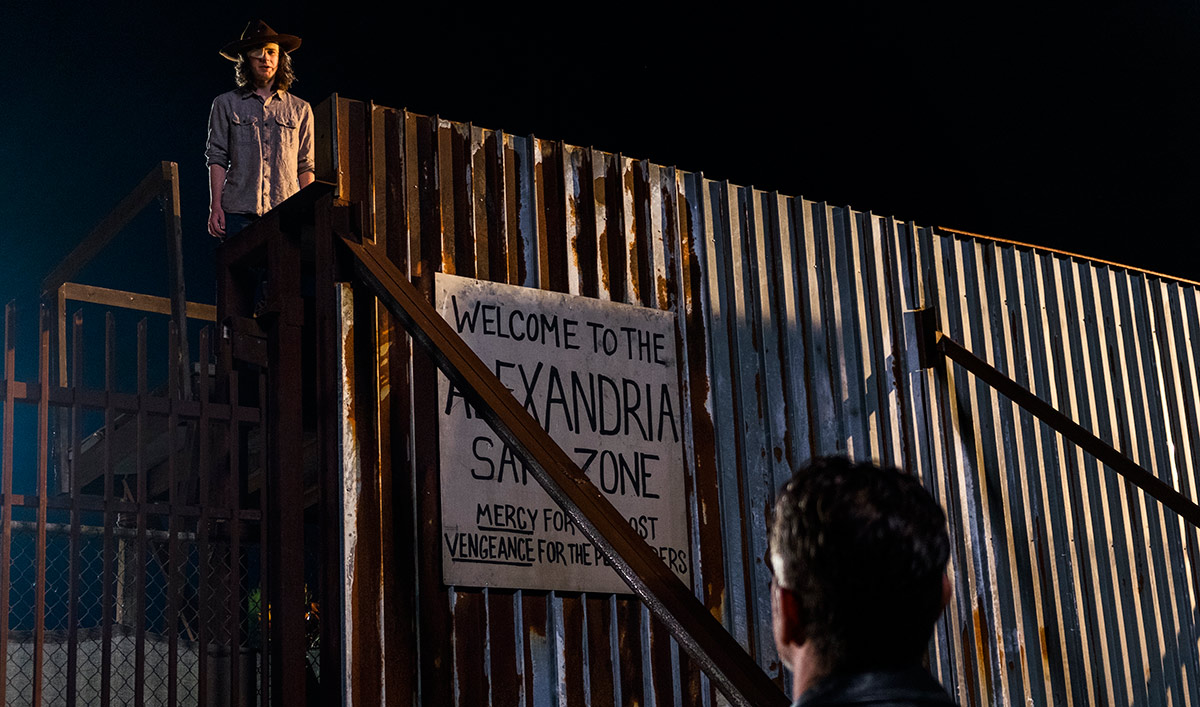 This week, Greg Nicotero looks ahead to the Midseason Premiere with Entertainment Weekly, while Deadline features key art for Season 8's second half. Plus, Digital Spy views a new trailer. Read on for more:
• Speaking about the Midseason Premiere, Greg Nicotero tells Entertainment Weekly, "I think it's one of our most powerful episodes that we've ever produced. When I watched the first cut of this episode, tears were coming out of my eyes 20 minutes into it."
• Deadline showcases the art, as well as a synopsis, for the second half of Season 8: "With the tagline 'The Last Stand,' the art features an armed-and-ready Rick Grimes, Daryl Dixon and Michonne."
• Digital Spy spotlights a new trailer for Season 8's back half, where "both Rick's alliance with the destroyed Kingdom and the Hilltop as well as Negan's Saviours are pushed to their limits as they pay the price for waging All-Out War."
• Teasing Season 8, Lauren Cohan reveals to Entertainment Weekly, "We basically go into a huge battle. We've had a lot of action, and now we have this revenge plan in place."
• According to The Hollywood Reporter, the Midseason Premiere will run for 82 minutes, as the show is "devoting extra time to saying goodbye to one of its original stars."
• ComicBook.com suggests 10 characters who could carry their own spinoffs, "even if those spinoffs aren't ongoing series but limited run mini-series."
• ComicBook.com showcases a video of every death from Season 8's first half: "The montage features death by explosion, gun fire, crossbow bolt, knives, tiger, RPG, katana, machine gun, sword, axe, bō staff, and, of course, death by zombies."
• Bloody Disgusting reports that Adult Swim's The Robot Chicken Walking Dead Special: Look Who's Walking arrives on Blu-ray and DVD on Mar. 27.
• ComicBook.com checks out The Walking Dead getting "the 80's treatment in the form of a synthesized version of its iconic opening number."
Watch the first half of Season 8 on amc.com and AMC apps for mobile, Fire TV, XBox One, Apple TV, Roku and Chromecast.
To stay up-to-date on all the latest news about The Walking Dead, sign up for the weekly Dead Alert.
Read More