Press
AMC Renews The Walking Dead for Season 9, to Premiere in Late 2018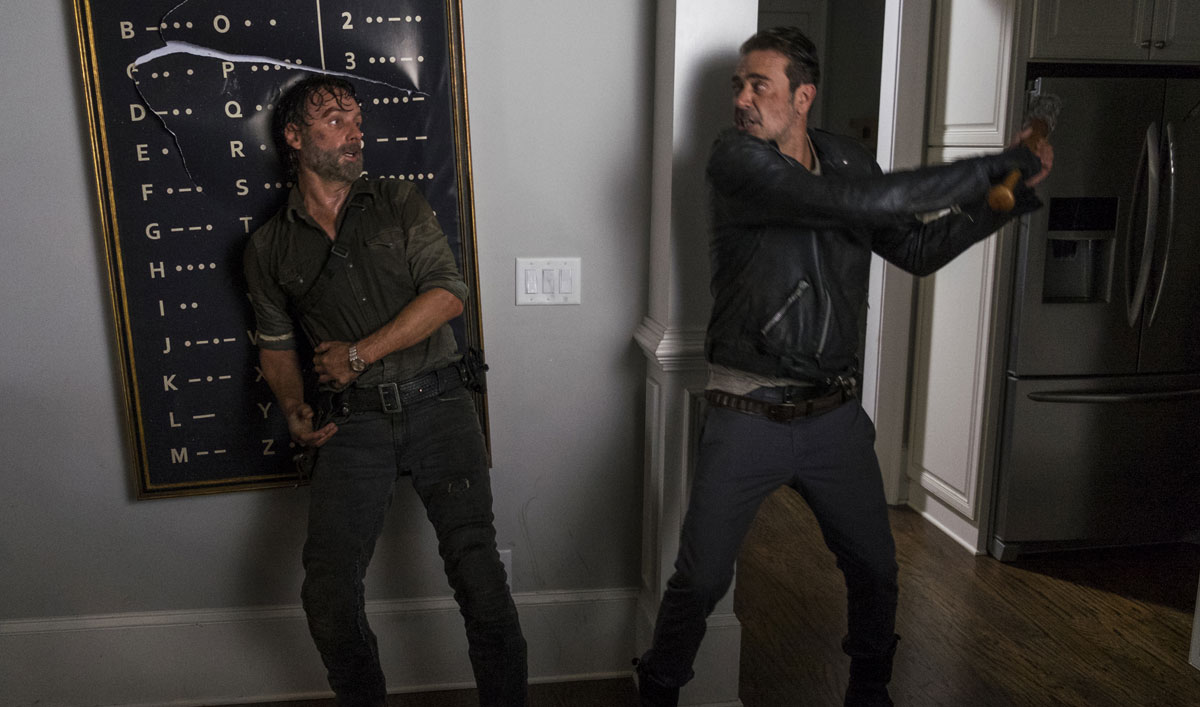 AMC today announced The Walking Dead is being renewed for a ninth season, to premiere in late 2018 and that current Showrunner Scott M. Gimple is being elevated to Chief Content Officer, overseeing the entire Dead universe, including The Walking Dead, Fear the Walking Dead and potential franchise extensions on a variety of platforms.
Executive Producer Angela Kang, who has been a writer/producer on the show since 2011, is being promoted by Gimple to showrunner of The Walking Dead, beginning with season nine.
Binge the First Eight Episodes of The Walking Dead Season 8
"The Walking Dead is a special show which started in an entirely different era of TV, and continues, in this new era, to confidently take chances to tell compelling stories that excite audiences and make them deeply connect with its characters, adapting Robert Kirkman's brilliant comic book," Gimple said.
"As the show closes in on its tenth year, I can't wait to keep working with the talented, dedicated people behind and in front of the camera to make it all it can be, while expanding the world of The Walking Dead with new narratives like Fear the Walking Dead and a whole host of truly cool stories ahead. Angela is a big part of the heart and soul of The Walking Dead, and I'm thrilled to help facilitate her vision of the show's next era."
The Walking Dead returns Sunday, February 25 at 9/8c on AMC. Click here to add the premiere to your calendar.
To get full episodes, behind-the-scenes video and more, sign up for the weekly Dead Alert.
Read More