Video
Negan and Rick Go Head to Head in The Walking Dead Mid-Season Finale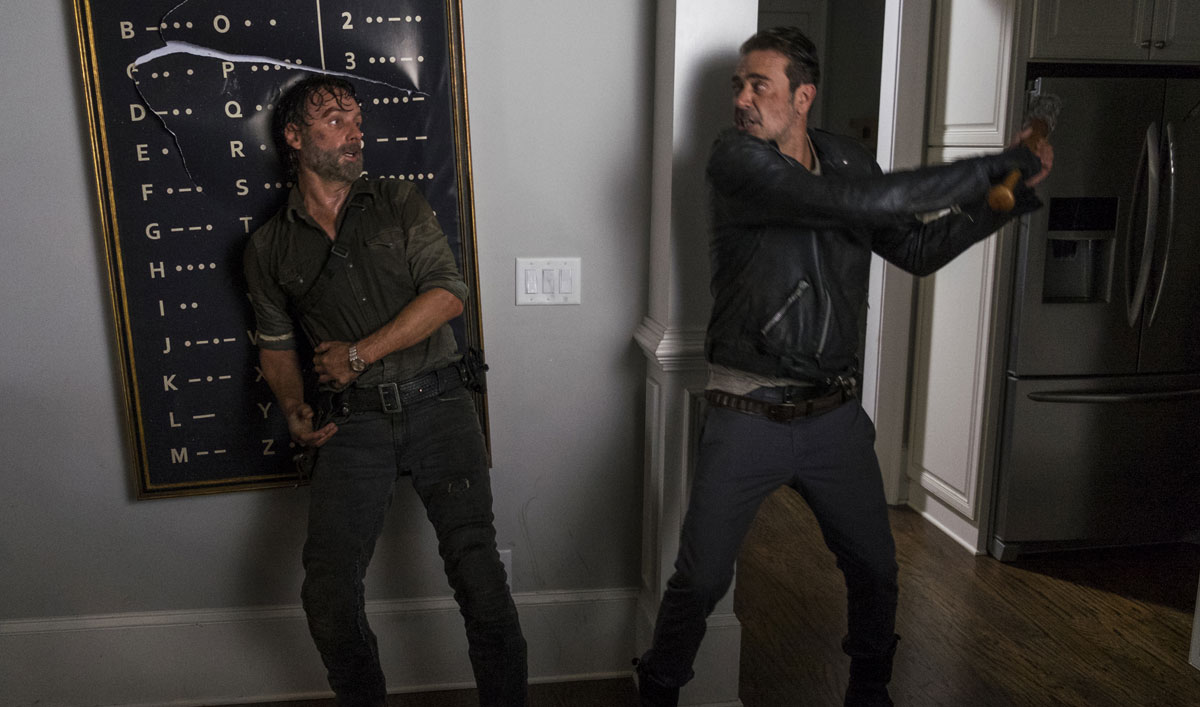 When Rick vowed to kill Negan and launched an all-out war against the Saviors, the survivors knew it wasn't going to be easy.
While the multipronged attack had Negan on the ropes, Rick's nemesis doesn't stay down for long.
Now, every battle comes crashing together in the epic Mid-Season Finale as Negan and his army arrive yet again at the gates of Alexandria.
Watch Episode 8 "How It's Gotta Be" Now
See what happens when every battle and storyline comes to a head in Episode 8, "How It's Gotta Be."
Watch the episode now on amc.com and AMC apps for mobile, Fire TV, XBox One, Apple TV, Roku and Chromecast.
To get full episodes, behind-the-scenes video and more, sign up for the weekly Dead Alert.
The Walking Dead returns Sunday, February 25 at 9/8c on AMC.
Read More