Press
Josh McDermitt Talks Eugene With THR; TVLine Applauds Melissa McBride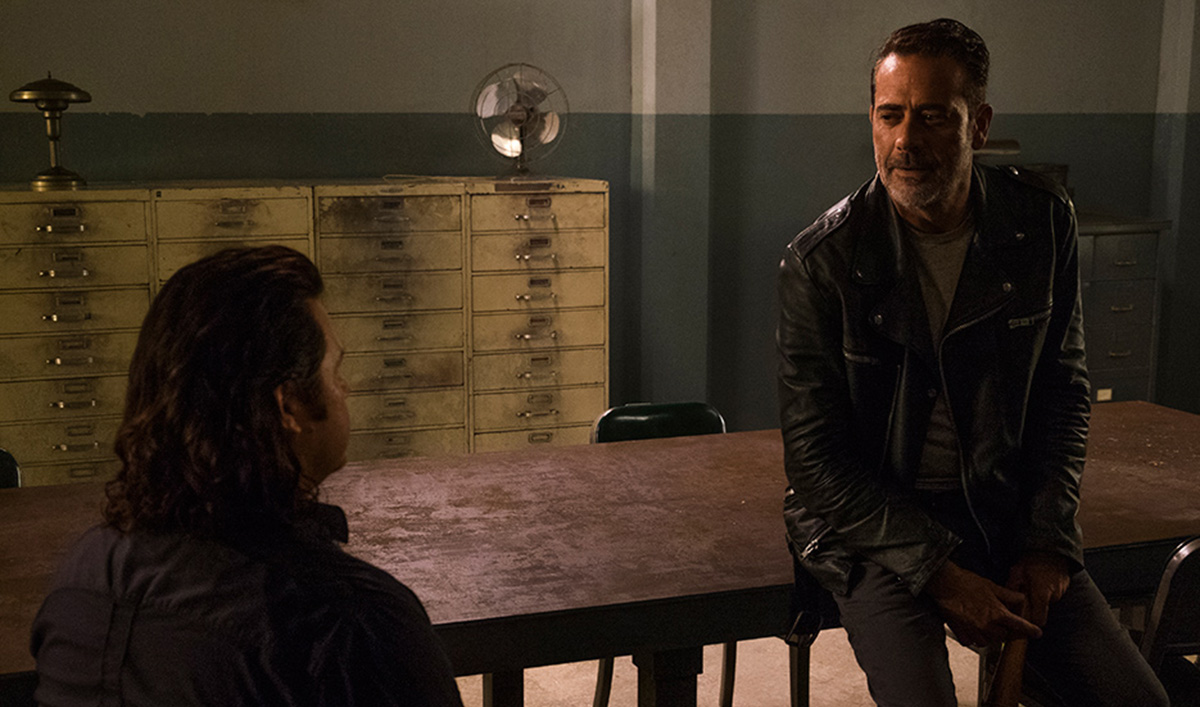 This week, Josh McDermitt discusses Eugene's motivations with The Hollywood Reporter, while TVLine is in awe of Melissa McBride. Plus, Chandler Riggs reveals his favorite-ever scene on the show. Read on for more:
• Discussing Eugene, Josh McDermitt tells The Hollywood Reporter, "I wasn't surprised that he's still Negan after all this time, and I won't be surprised if he's Negan for the rest of his time on the show. He's doing whatever he has to do to survive, and right now, that's aligning with Negan."
• TVLine commends Melissa McBride, who "taught a master class in how to make a big impact in a quiet scene" in "The King, the Widow, and Rick."
• According to ComicBook.com, Chandler Riggs reveals his favorite scene was in the Season 2 Finale, "Beside the Dying Fire," saying the "coolest part was dropping the lighter to just obliterate a horde of zombies."
• "Find yourself in dire circumstances and how do you pull yourself out of them," Khary Payton says to the Atlanta Journal-Constitution, discussing what The Walking Dead is all about.
• John Carroll Lynch proposes an Eastman return to HollywoodLife, saying, "I actually would love to have an episode where the character has Negan on the couch. Like, who was Negan before he was Negan?"
• BuddyTV declares, "The Kingdom is a huge part of the war against the Saviors and it's currently leaderless. The leadership role in The Kingdom is one that Carol should be stepping into sooner rather than later."
• Nerdist spotlights a new 10-inch Negan action figure and observes, "Depending on your point of view — but assuming you like accurate sculpts — this is the best Negan figure to date."
• For recaps and reviews of Season 8, Episode 7, "Time for After," check out ComicBook.com, Entertainment Weekly, Forbes, Fox News, Gold Derby, The Telegraph, TV Fanatic, TV Guide and Us Weekly.
Watch Season 8, Episode 7 on amc.com and AMC apps for mobile, Fire TV, XBox One, Apple TV, Roku and Chromecast. Watch Season 8, Episode 7 of Talking Dead.
To stay up-to-date on all the latest news about The Walking Dead, sign up for the weekly Dead Alert.
Read More