Video
How Rick's Loyalty and Guts Impress Jadis in The Walking Dead Episode 7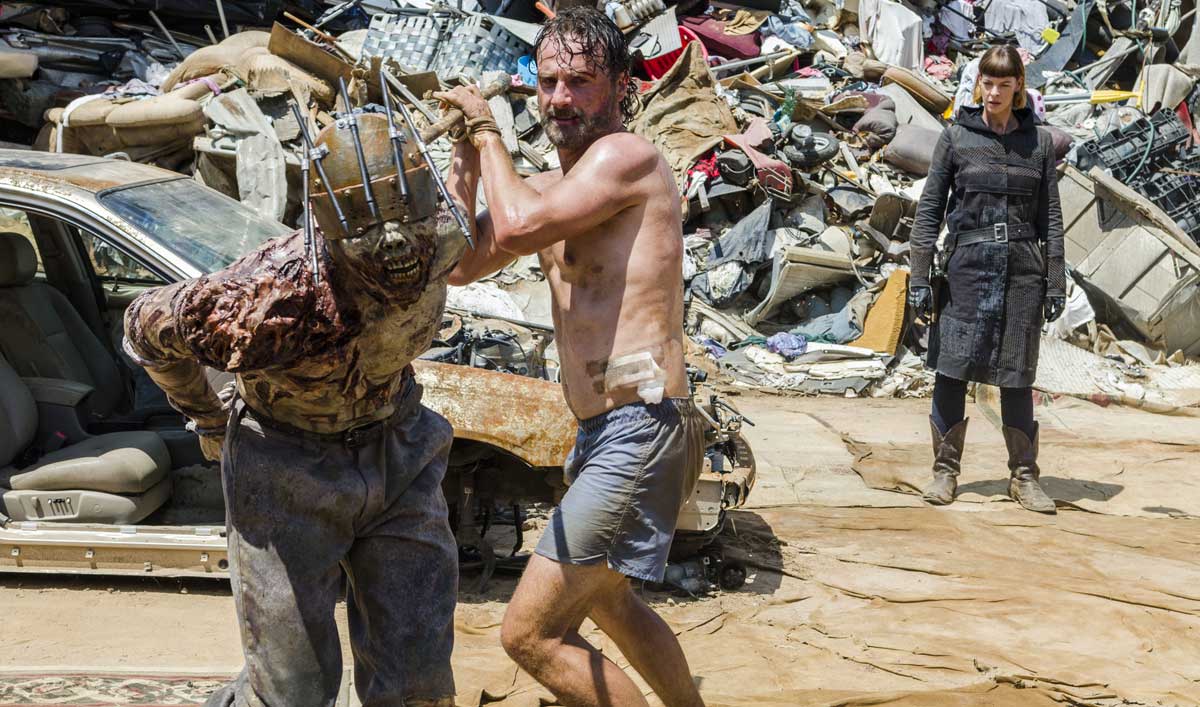 Rick greatly underestimated Jadis in his first encounter with the Scavengers, but as Executive Producer Gale Anne Hurd explains in a new behind-the-scenes video, "He's not going to make that mistake again."
Rick has no reason to trust Jadis, but neither wants to be on the losing side of the apocalypse.
"If I was Rick, I wouldn't trust Jadis, but I think I would be interested in what she could bring to the table," says Pollyanna McIntosh (Jadis).
Go Inside Episode 7 "Time for After" With the Cast and Creators
But after a tense fight between Jadis and Rick leaves her fate in Rick's hands, she has no choice but to consider his proposition for an alliance.
"You keep your friends close, but your enemies closer," Andrew Lincoln (Rick) explains. "He would rather know exactly where they are and… be able to control the rest of the mission."
Click here to watch the video, and see Andrew Lincoln, Pollyanna McIntosh and the creators break down the latest confrontation between Rick and Jadis.
Watch the latest episode now on amc.com and AMC apps for mobile, Fire TV, XBox One, Apple TV, Roku and Chromecast.
To get full episodes, behind-the-scenes video and more, sign up for the weekly Dead Alert.
Read More