Video
Go Inside The Walking Dead Mid-Season Finale's Somber Conclusion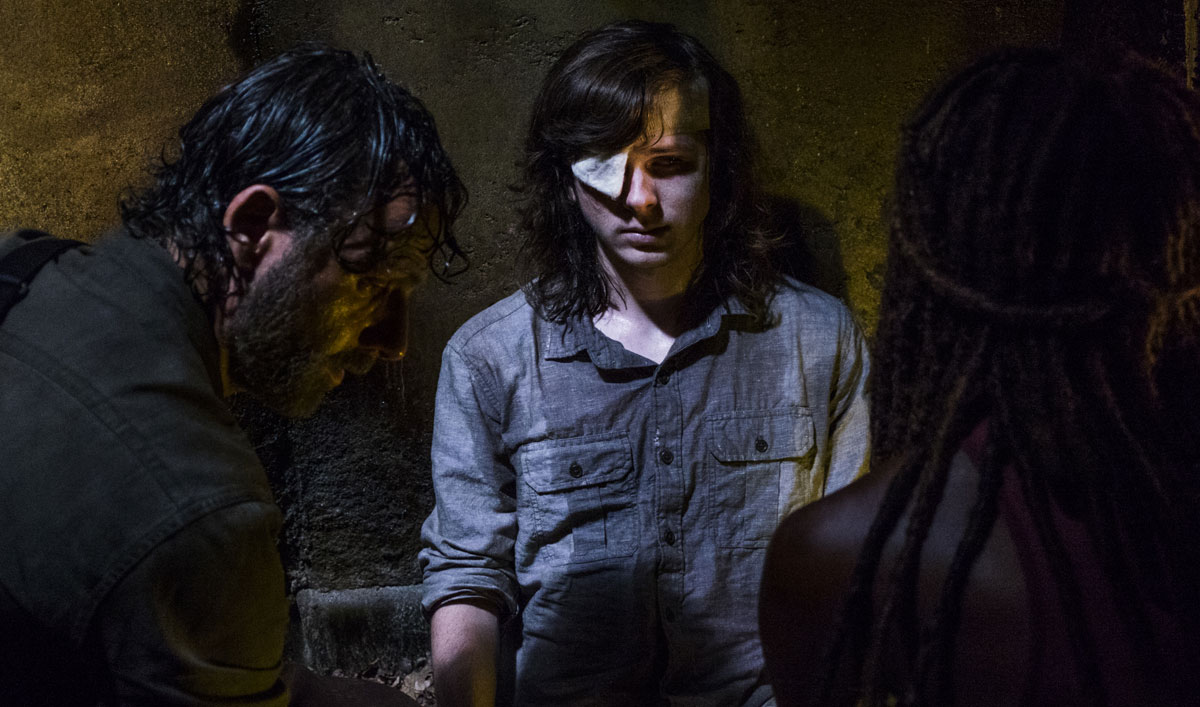 When Rick arrives at the Sanctuary and finds the Saviors gone, he knows they're heading to Alexandria.
Thankfully for the Alexandrians, Carl is there to defend them — and get them to safety in the sewers below
"Carl has never really been afraid of Negan," says Chandler Riggs in a new behind-the-scenes video. "I don't think he sees Negan as a threat."
Unfortunately, while he can escape Negan, he can't outrun his fate.
Go Inside Episode 8 "How It's Gotta Be" With the Cast and Creators
Once he's reunited with his father, Carl reveals a walker bite and "that is [Rick's] absolute worst nightmare," says Executive Producer Gale Anne Hurd.
"Carl getting bit is seismic," says Andrew Lincoln (Rick). "Everything that drove Rick from the first episode — his engine — was his family."
Click here to watch the video, and see Andrew Lincoln, Chandler Riggs and the creators discuss Carl's newfound leadership role and the Mid-Season Finale's somber conclusion.
Watch the latest episode now on amc.com and AMC apps for mobile, Fire TV, XBox One, Apple TV, Roku and Chromecast.
To get full episodes, behind-the-scenes video and more, sign up for the weekly Dead Alert.
Read More