Video
Go BTS of the Full-Scale Destruction in The Walking Dead Mid-Season Finale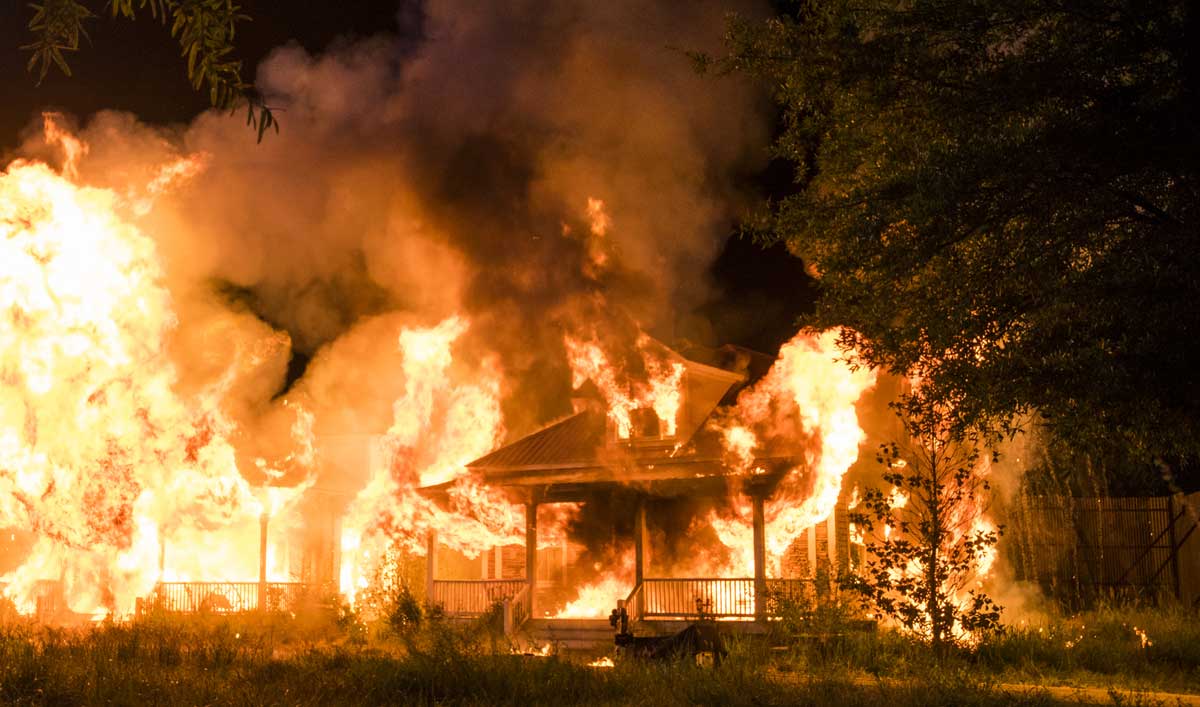 When the Saviors arrive at Alexandria, Carl has to think quickly to save his community.
For The Walking Dead crew, that meant blowing everything up.
In a new video on the making of the episode, they show off how they pulled off that feat of showmanship.
Go Behind the Scenes of Episode 8 "How It's Gotta Be" With the Cast and Crew 
Solar array panels were rigged to blow while the church was leveled with eight small explosions to minimize the impact.
As for Carl's smoke grenades, they were actual military-grade M-18 smoke pots, which made for an epic battleground of the set.
The whole shebang kept everyone up past 4 AM — and most likely woke up the locals in town.
"We're very lucky that the people of Senoia have been very welcome to us!" says Co-Executive Producer Denise Huth.
Click here to go behind the scenes of the Saviors' latest assault.
Watch the latest episode now on amc.com and AMC apps for mobile, Fire TV, XBox One, Apple TV, Roku and Chromecast.
To get full episodes, behind-the-scenes video and more, sign up for the weekly newsletter.
Read More