Press
Chandler Riggs Talks Leaving Dead With THR; EW's Andrew Lincoln Q&A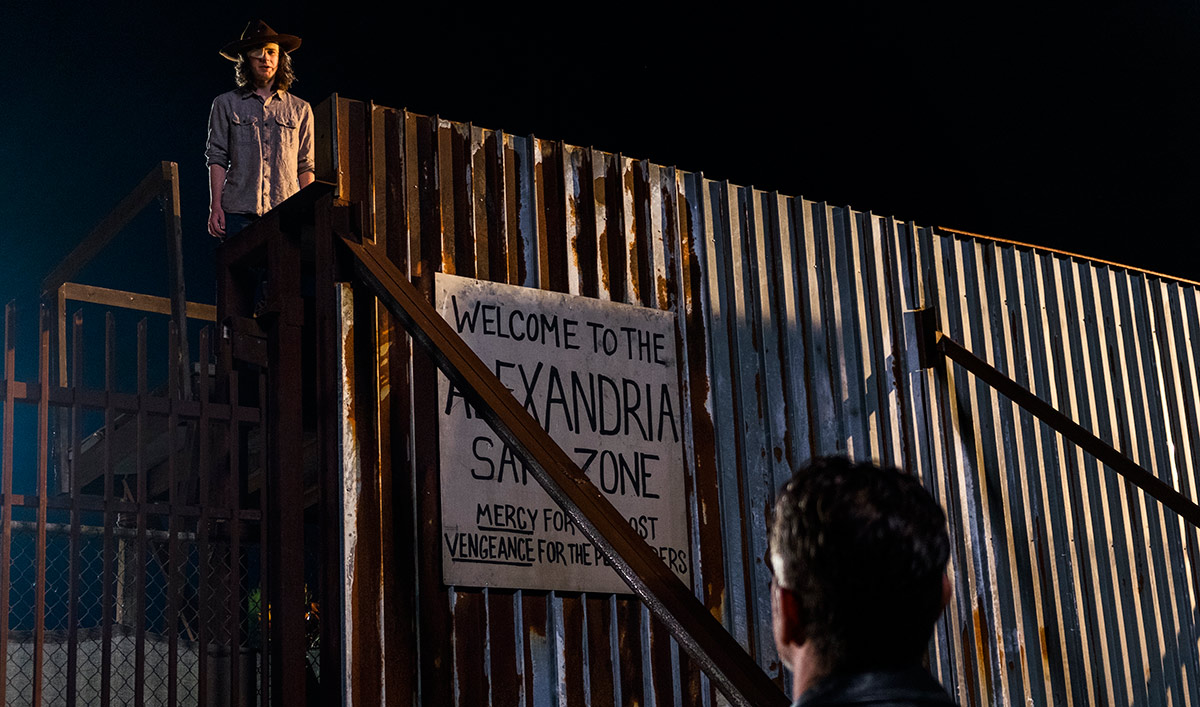 This week, Chandler Riggs talks about leaving The Walking Dead with The Hollywood Reporter, while Entertainment Weekly speaks with Andrew Lincoln about Carl's death. Plus, Time comments on Carl's importance to the show's narrative. Read on for more:
• Chandler Riggs tells The Hollywood Reporter that the next episode is "really Carl trying to teach Rick as much as he can about what he's learned and trying to convince Rick to not kill every single Savior because there's still good people out there."
• Talking about Carl's demise, Andrew Lincoln says to Entertainment Weekly, "I never saw it coming because I always thought that the kid would be the future, and that was the whole point of this — that I was going to hand over the revolver and let him walk off into the distance, you know?"
• Carl's death "focuses the back eight episodes in a way that I never imagined. It's incredible and emotional and it gives it a burning white heat behind all of the action as we move toward a really remarkable season finale," Andrew Lincoln explains to The Hollywood Reporter.
• Time calls Carl "one of the few remaining original characters on The Walking Dead and as Rick's son, has often served as a grounding presence for the show's lead."
• "It's hard to overstate just how much of a change Carl's looming demise is from the Walking Dead comics, where he not only remains an active part of the story, but a pivotal one as well," The Hollywood Reporter declares.
• The Hollywood Reporter shares "11 burning questions about The Walking Dead between now and the show's Feb. 25 midseason premiere."
• Discussing Morgan's departure for Fear the Walking Dead, Andrew Lincoln tells ComicBook.com that Rick and Morgan "have an intense habit of finding each other, no matter what channel they're on."
• For his part, Lennie James says to ComicBook.com, "So, who is to say that part of that journey might not bring Morgan and Rick to cross paths again? It's entirely possible at this particular moment in time."
• CarterMatt commends Andrew Lincoln, who "grounds the show with his performance, offering up both a commanding presence and a flawed figure we all can understand and relate to."
• Two of TVLine's biggest TV deaths this year were Shiva (Date of Death: November 12, 2017) and Sasha (Date of Death: April 2, 2017).
• For recaps and reviews of Season 8, Episode 8, "How It's Gotta Be," check out Chicago Tribune, Cinema Blend, Cleveland.com, Den of Geek, Entertainment Weekly, Gold Derby, Independent, Syfy, TV Fanatic, TV Guide, TVLine, Vanity Fair and Variety.
Watch Season 8, Episode 8 on amc.com and AMC apps for mobile, Fire TV, XBox One, Apple TV, Roku and Chromecast. Watch Season 8, Episode 8 of Talking Dead.
To stay up-to-date on all the latest news about The Walking Dead, sign up for the weekly Dead Alert.
Read More