Video
Sneak Peek of The Walking Dead Episode 5 — Why Negan and Father Gabriel Aren't That Different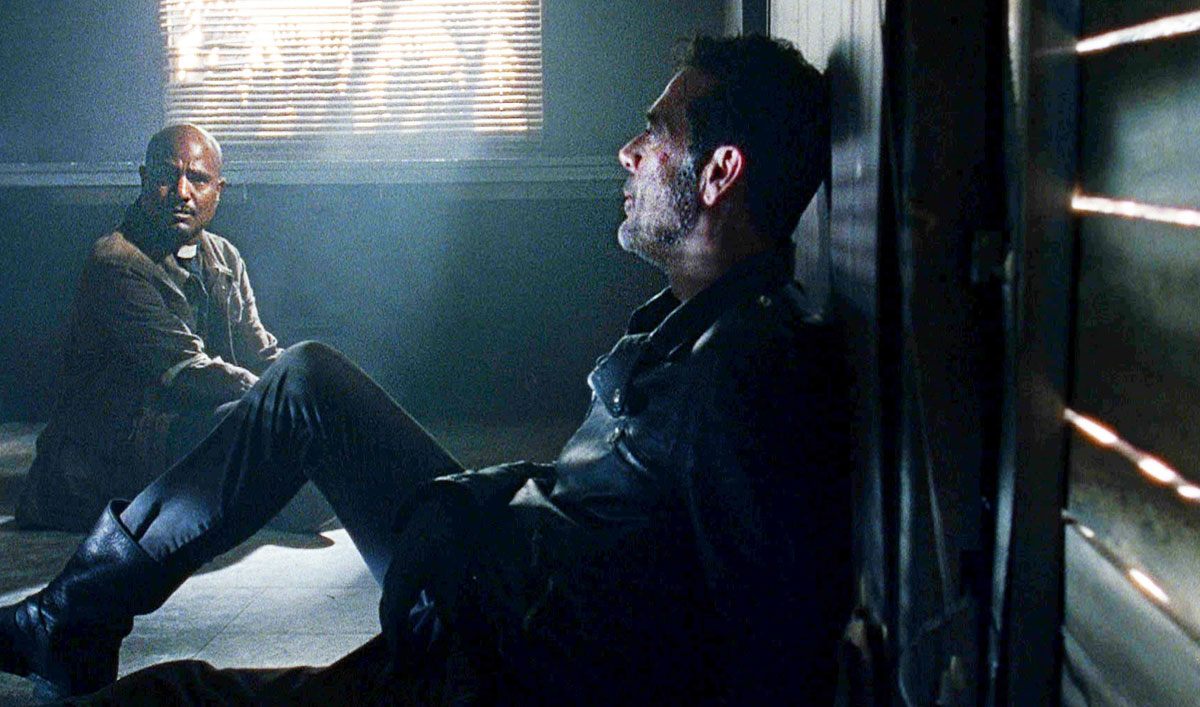 While the war rages on and casualties mount on both side, Negan and Father Gabriel remain trapped in a trailer at the Sanctuary.
Surrounded by walkers, there's nowhere to go and nothing to do but wait… and talk.
A priest and a murderous psychopath may be an odd pairing, but in this sneak peek of Episode 5, it seems they may have more in common than you think.
Watch a Sneak Peek of Episode 5, "The Big Scary U"
Ultimately, both Negan and Gabriel just want to help people.
For Gabriel, that means administering the word of God.
Negan, on the other hand, has a very particular way of helping that involves an infamous baseball bat and a whole lot of violence.
Click here to watch a clip from Sunday's all-new episode and see what else they have in common and how they'll handle the walker horde beating at the door.
Watch the latest episode now now on amc.com and AMC apps for mobile, Fire TV, XBox One, Apple TV, Roku and Chromecast.
To get full episodes, behind-the-scenes video and more, sign up for the weekly Dead Alert.
Read More