Video
Sneak Peek of The Walking Dead Episode 3 — Morales Has Rick Cornered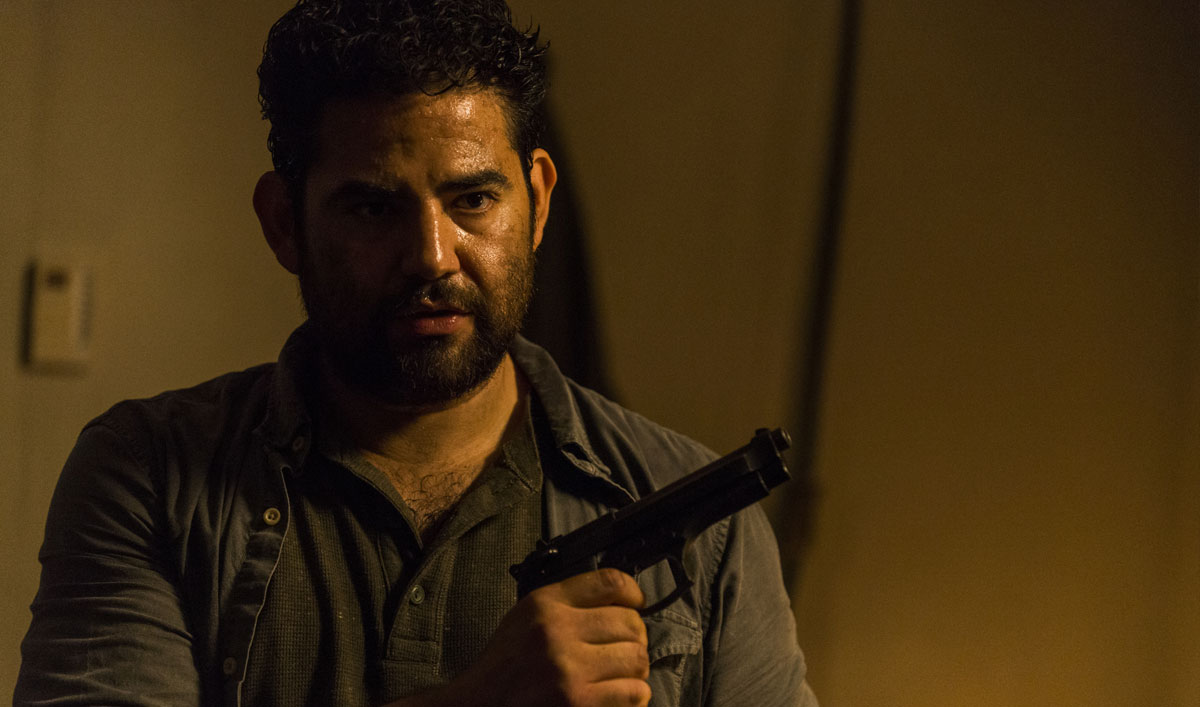 During the second phase of the war against the Saviors, Rick finds himself face-to-face with an old friend.
This old friend, none other than Morales from Season 1, isn't so friendly anymore and he's got Rick cornered in this sneak peek of Episode 3.
He can shoot Rick at any moment, but there might be a reason Rick has survived this far: Negan's no-kill list.
Watch a Sneak Peek of Episode 3, "Monsters"
Will Rick give Morales a reason to pull the trigger?
Click here to watch a clip from Sunday's all-new episode and see who else is on the no-kill list.
Watch the latest episode now for free now on amc.com and AMC apps for mobile, Fire TV, XBox One, Apple TV, Roku and Chromecast.
To get full episodes, behind-the-scenes video and more, sign up for the weekly Dead Alert.
Read More