Press
Lauren Cohan Talks Motives to EW; Deadline on Morgan Going to Fear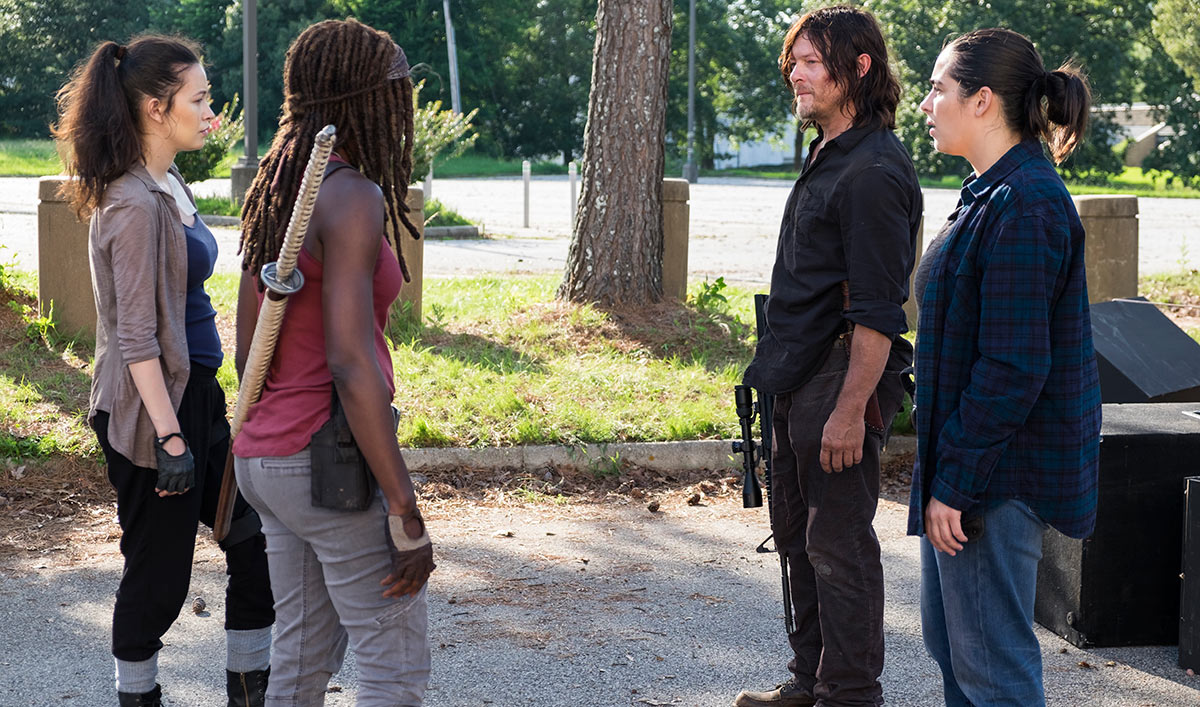 This week, Lauren Cohan discusses Maggie's motives with Entertainment Weekly, while Deadline reports on Morgan crossing over to Fear the Walking Dead. Plus, TV Guide thinks Daryl and Tara should rethink their plans for Dwight. Read on for more:
• Lauren Cohan tells Entertainment Weekly that Maggie "knows that there's a long game to play to make sure this is done right so that it is actually over. There's more exploration of what it will really mean if we get what we want that comes in the next couple of episodes."
• Deadline reports that Lennie James' Morgan will be the character crossing over between The Walking Dead and spinoff Fear The Walking Dead, although Scott Gimple says, "Even though Morgan is going to be featured on Fear, he has a lot of story left on The Walking Dead."
• TV Guide observes that Daryl and Tara "both have good reasons for wanting Dwight dead, but is this plan a good idea? There are pros and cons."
• According to ComicBook.com, David Morrissey credits Lennie James for signing on as the Governor, saying that "the reason I did The Walking Dead was the pilot show, because I watched the first pilot which Lennie was in."
• Cinema Blend explains why it thinks the Saviors have "become The Walking Dead's most fascinating and thought-provoking villains."
• Buddy TV posits that Negan and Ezekiel "share quite a bit in common."
• Scotland's The Herald spotlights how the show "recruited an unlikely hero in the form of a Scottish crafter from rural Aberdeenshire."
• For recaps and reviews of Season 8, Episode 6, "The King, the Widow, and Rick," check out Chicago Tribune, Fox News, Gold Derby, Insider, MoviePilot, The Telegraph, TooFab, TVLine, Us Weekly and TheWrap.
Watch Season 8, Episode 6 on amc.com and AMC apps for mobile, Fire TV, XBox One, Apple TV, Roku and Chromecast. Watch Season 8, Episode 6 of Talking Dead.
To stay up-to-date on all the latest news about The Walking Dead, sign up for the weekly Dead Alert.
Read More