Video
Go BTS to See How Rosita Made a Savior Go Boom in The Walking Dead Episode 6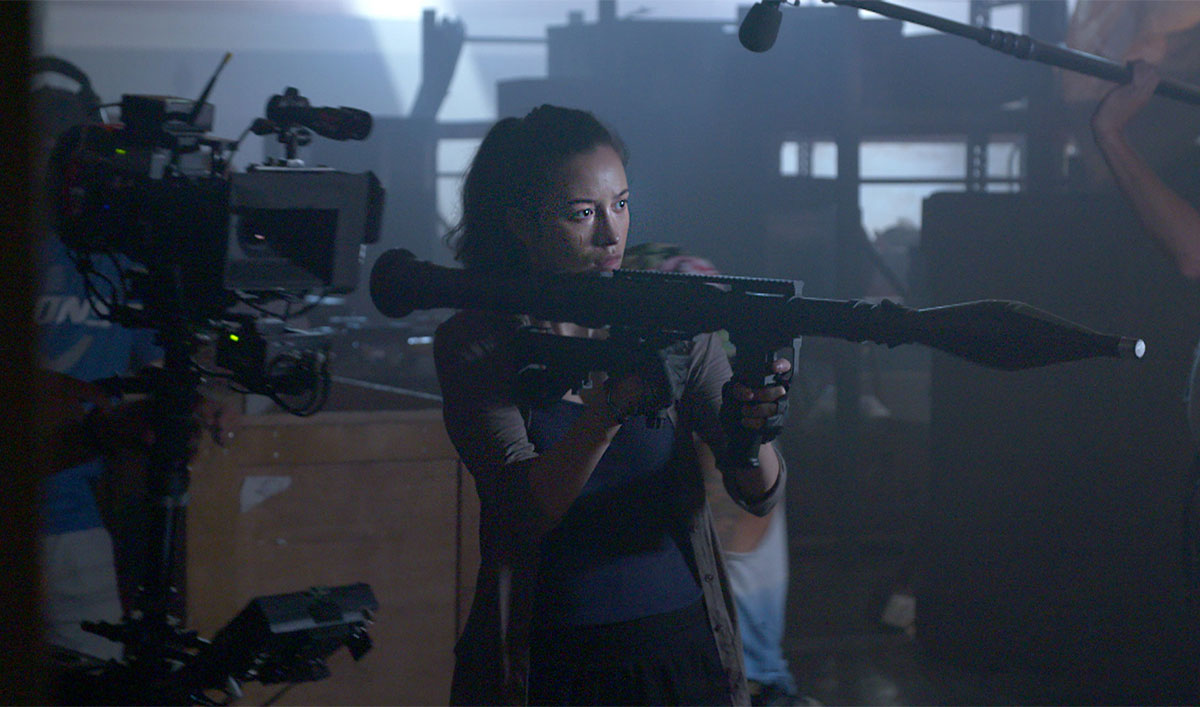 Messing with Rosita has never been a good strategy for staying in one piece.
When two Saviors corner her and Michonne in Episode 6, Rosita truly outdoes herself, dispatching the enemy with a bang.
In a new video on the making of the episode, the crew shows off just how Rosita made a Savior literally go boom.
Go Behind the Scenes of Episode 6 "The King, the Widow, and Rick" With the Cast and Crew 
Creating the dramatic scene required Christian Serratos to hold an an actual rocket launcher and the crew to create a real explosion.
To do so, they rigged an RPG with a fuel-filled water bottle to produce a real explosion.
The result? One dead Savior and your ultimate Woman Crush Wednesday.
Click here to go behind the scenes of Rosita and Michonne's gritty warehouse fight with the Saviors.
Watch the latest episode now on amc.com and AMC apps for mobile, Fire TV, XBox One, Apple TV, Roku and Chromecast.
To get full episodes, behind-the-scenes video and more, sign up for the weekly newsletter.
Read More