Video
Go Behind the Scenes of the Walker Attack in The Walking Dead Episode 3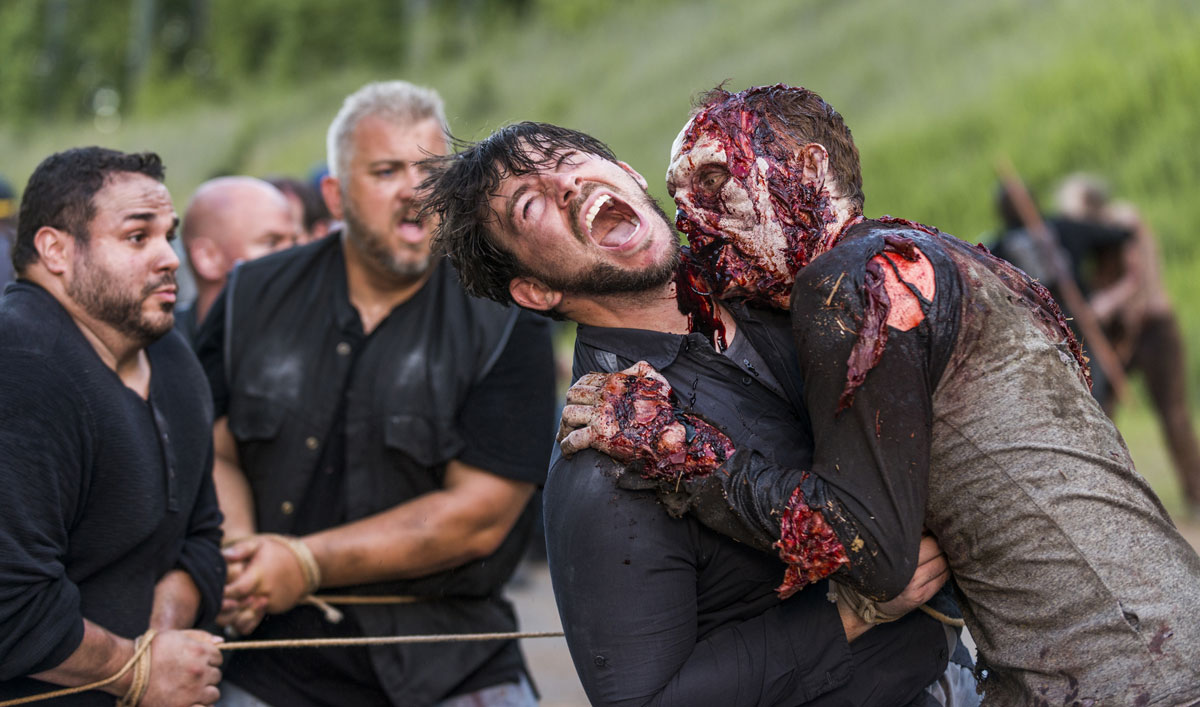 In Episode 3, Morgan and Jesus receive a very real reminder that the Saviors aren't the only threat out there — and it arrives in the form of walkers tumbling down a hill.
In a new video detailing the making of Episode 3's walker attack, it turns out that the herd of walkers was just three stunt performers.
Go Behind the Scenes of Episode 3 "Monsters" With the Cast and Crew 
Stunt Coordinator Monty Simons explains that the performers changed their wardrobe and masks and filmed the stunt multiple times to make it look like three walkers were many.
Though the average person would try to reach out their hand and stop themselves from falling, the stunt people had to let it happen effortlessly.
"They're literally rag-dolling down this hill," Simons says.
Click here to go behind the scenes and see how the walkers tumbled down the hill and onto the Saviors. Plus, get a look at how the crew coordinated Jesus and Morgan's faceoff in the woods.
Watch the latest episode now on amc.com and AMC apps for mobile, Fire TV, XBox One, Apple TV, Roku and Chromecast.
To get full episodes, behind-the-scenes video and more, sign up for the weekly newsletter.
Read More