Press
AMC and Lot18 Launch New The Walking Dead Wine Collection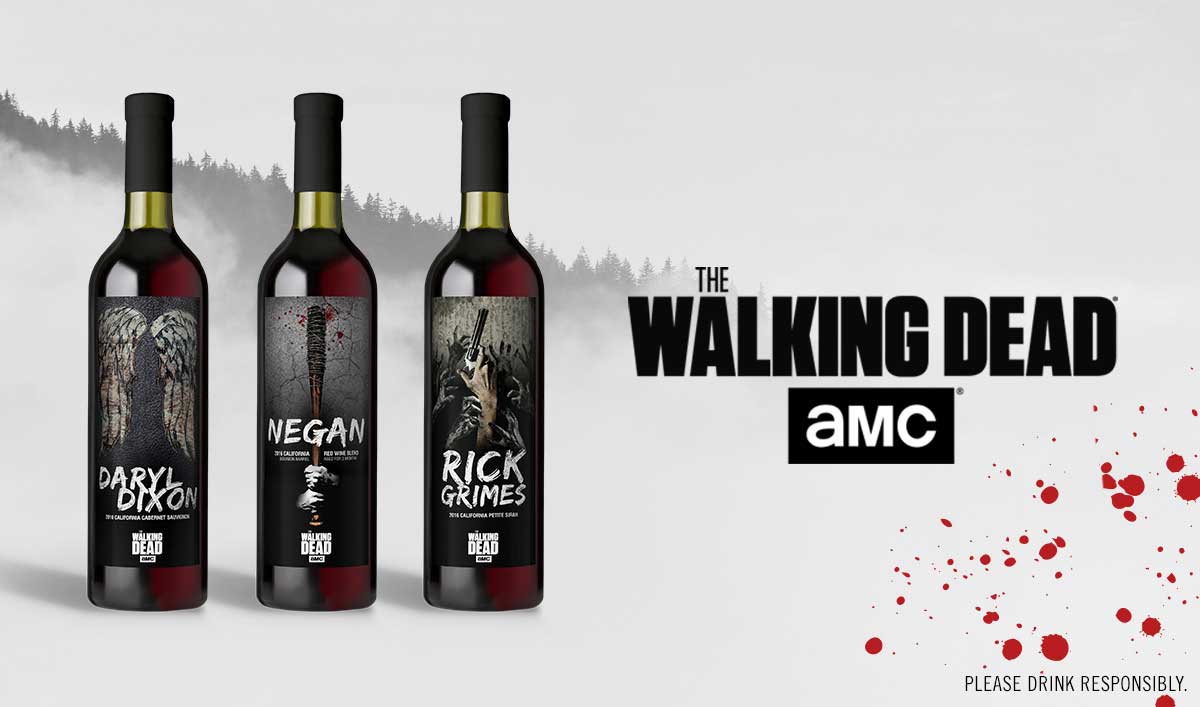 Wine-loving TWD fans now have something special to enjoy during new episodes: The Walking Dead Wine Collection from Lot18.
Enjoy three limited-edition hand-crafted blends, each carefully crafted to highlight their shared characteristics with one of three fan-favorite characters: Rick, Daryl and Negan. The wines, created in partnership with AMC, are perfect for weekly viewing parties or for any occasion.
Watch The Walking Dead Now on amc.com and AMC Apps
A limited amount of each delicious wine is available, so purchase your favorite now exclusively at ShopTheWalkingDead.com while supplies last.
Click Here to Secure Your Bottle Now
The inspiration behind the wines are as follows:
Rick Grimes – 2016 California Petite Sirah
Whether he's fighting off a herd of walkers or rallying communities to fight the Saviors, Rick Grimes is undoubtedly the leader of the group, just as this Petite Sirah would command the attention of anyone who tastes it. Like Rick, this red is a true crowd pleaser – bold, dark and balanced, exhibiting a notable tension between the bright acidity and firm, tannic structure. You'll realize with just one sip that his is a wine that'll never let you down.
Daryl Dixon – 2016 California Cabernet Sauvignon
Resourceful, fearless and capable of handling both the dead and the living, Daryl Dixon is a man of few words, but his loyalty to the group is immediately apparent to anyone he encounters. This California Cabernet Sauvignon is similarly reliable, showing depth and an attractive core of ripe black fruits, intermingled with savory nuances of coffee bean and dried herbs. Like Daryl's crossbow, this is a wine you can count on to always hit the mark.
Negan – California Bourbon Barrel Red Blend
Negan is the villain we love to hate, but you have to respect his uncompromising style. This red blend is also brawny and bold, creating devotees with its robust, extracted flavors of vanilla, dark chocolate and caramel. A portion of the wine was bourbon barrel aged for three months. Composed of 73% Merlots, 18% Zinfandel and 9% Petite Sirah, this is a wine that packs a punch harder than Lucille's, compelling you through the apocalypse and beyond.
To get full episodes, behind-the-scenes video and more, sign up for the weekly Dead Alert.
Read More