Video
What to Expect From the Newest The Walking Dead Cast Members: Simon, Enid and Jadis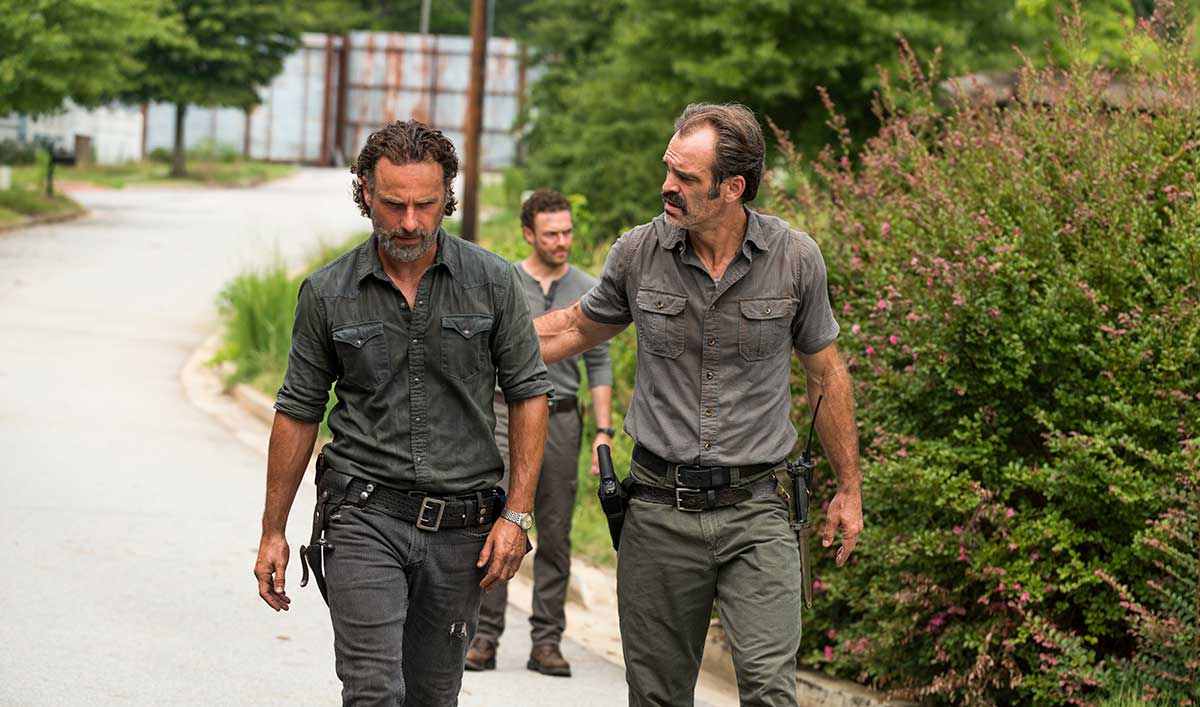 Not everybody gets to be a hero, but being a series regular on The Walking Dead is still a thrill.
For Steven Ogg, even though the reaction to his character Simon is "I want to hate you so bad, but I don't," he couldn't be happier to officially join the cast for Season 8.
Ogg and his fellow new cast members make one downside clear in a new video though: Nothing guarantees survival.
Watch a Look at the New Cast Members
Ogg, Katelyn Nacon (Enid) and Pollyanna McIntosh (Jadis) are all over the moon to join the cast.
"Being cast as a season regular on The Walking Dead was the biggest thrill of my career," says McIntosh.
Even as they look forward to showing off their characters, Ogg, Nacon and McIntosh acknowledge every day could be their character's last.
"None of know how what's going to happen… so I have to really live in the moment," says McIntosh.
Click here to watch the full video and hear what to expect from Simon, Jadis and Enid.
The Walking Dead returns Sunday, October 22 at 9/8c. Click here to add the premiere to your calendar.
To stay up-to-date on all the latest news about The Walking Dead, sign up for the weekly Dead Alert.
Read More