Video
Inside The Walking Dead — Cast and Creators on the Return of Morales as a Follower of Negan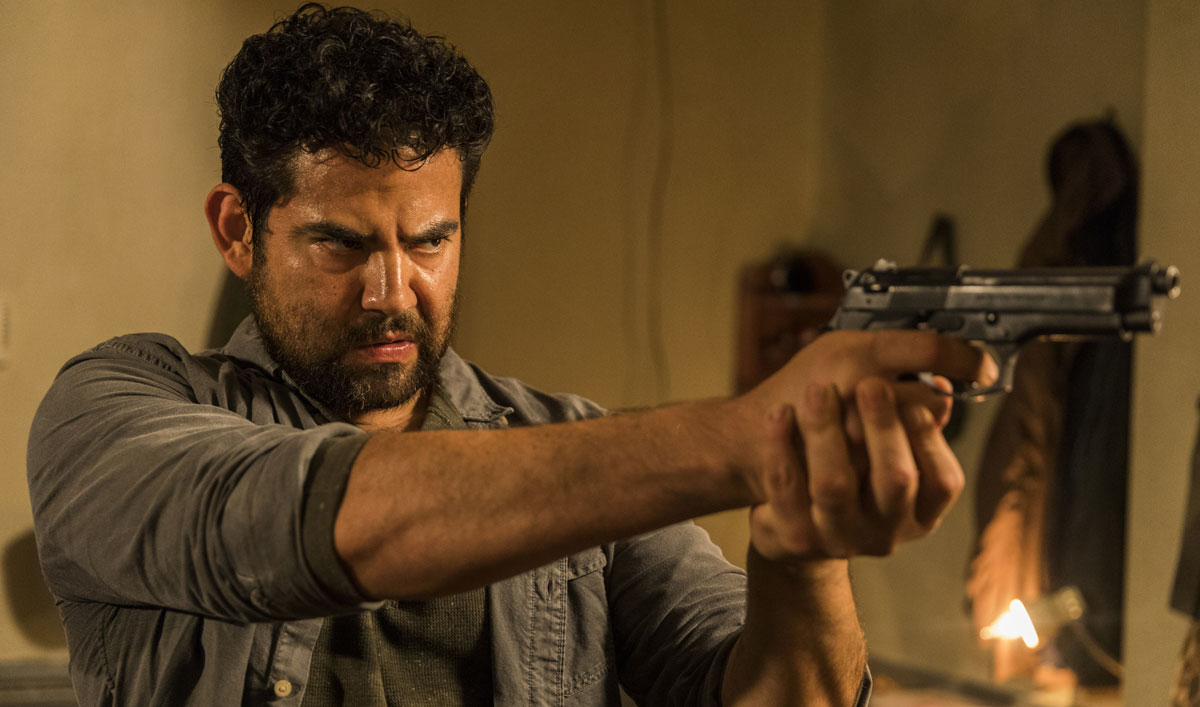 The Saviors' office building holds something the survivors desperately need — heavy weapons.
If the Saviors hold a massive firepower edge, Rick's plan to overthrow Negan is at risk.
"A weapon like .50 caliber machine guns is an equalizer," explains Executive Producer Tome Luse in a new behind-the-scenes video detailing Episode 2. "A few people can destroy many people."
But, during the attack on the Saviors' office, Rick finds more than he bargained for when he runs into an old friend from his past.
Go Inside Episode 2 "The Damned" With the Cast and Creators
Morales is back, and a lot has changed since their days together in Atlanta.
For starters, Morales now follows Negan.
Back in Atlanta, survivors focused on the undead as a common enemy, but now they're becoming "people that have to fight with other people along with fighting the undead," says Luse.
"In Morales, [Rick] sees someone…who's not that much different from himself. That's a really huge shock to Rick," adds Executive Producer Gale Anne Hurd.
Click here to watch the video now and hear the cast and creators thoughts on what Morales represents to Rick and the importance of the assault on the Saviors' office building.
Watch Episode 2 for free now on amc.com and AMC apps for mobile, Fire TV, XBox One, Apple TV, Roku and Chromecast.
To get full episodes, behind-the-scenes video and more, sign up for the weekly Dead Alert.
Read More