Games, Polls & Quizzes
Download The Walking Dead Sticker Pack App for iOS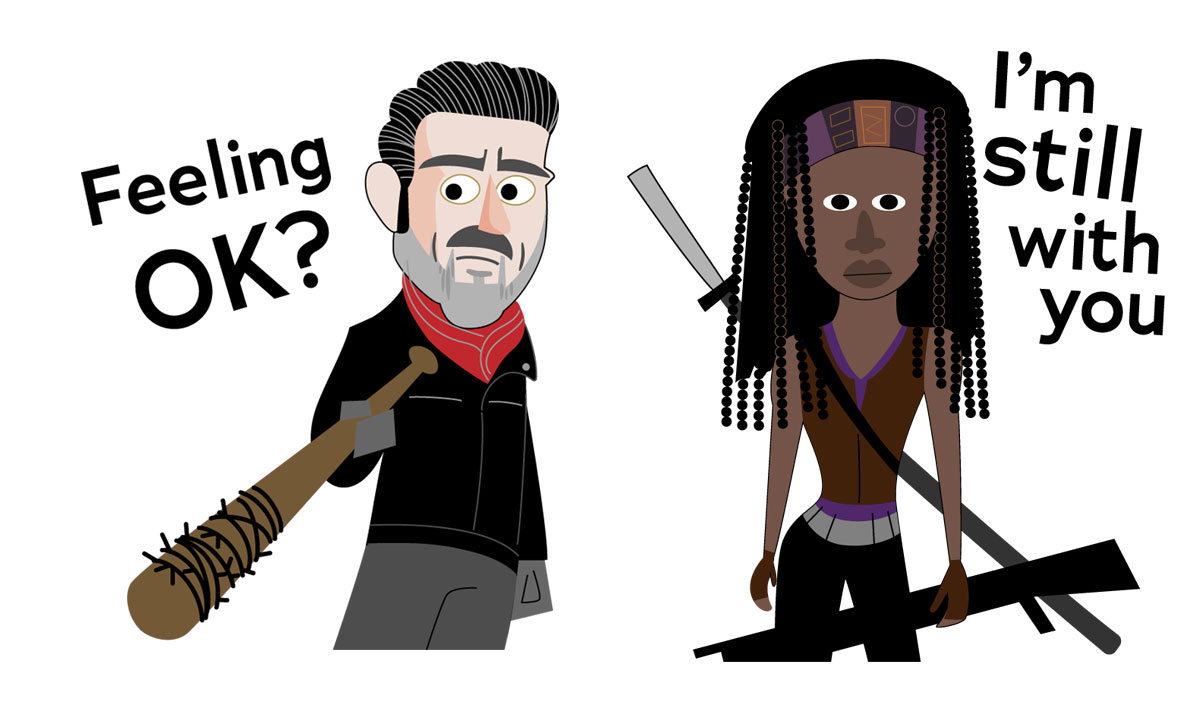 Sometimes, you need more than just a basic emoji to react to a text. Maybe you want to wish a family member a happy birthday with a walker? Or you're in the middle of a pep talk where Negan uttering "You got no guts" would be the perfect response?
Now you can reanimate your iMessage conversations with AMC's official sticker pack for The Walking Dead, where you'll find iconic characters from the TV series like Rick, Daryl, Michonne and Negan along with unique walkers and undead flesh-eating expressions.
Spread the infection by sending stickers in chat, customize your photos for hilarious, gruesome results and scale and rotate to create the perfect effect.
Plus, layer stickers however you want — it's your apocalypse!
These static and animated stickers are the best way to reach out and touch your friends, whether you're channeling your inner survivor or indulging your flesh-hungry alter ego.
Click here to check out other features and download the app now.
To stay up-to-date on all the latest news about The Walking Dead, sign up for the weekly Dead Alert.
Read More