Press
Greg Nicotero's TV Guide Preview; Chandler Riggs Talks to Triple J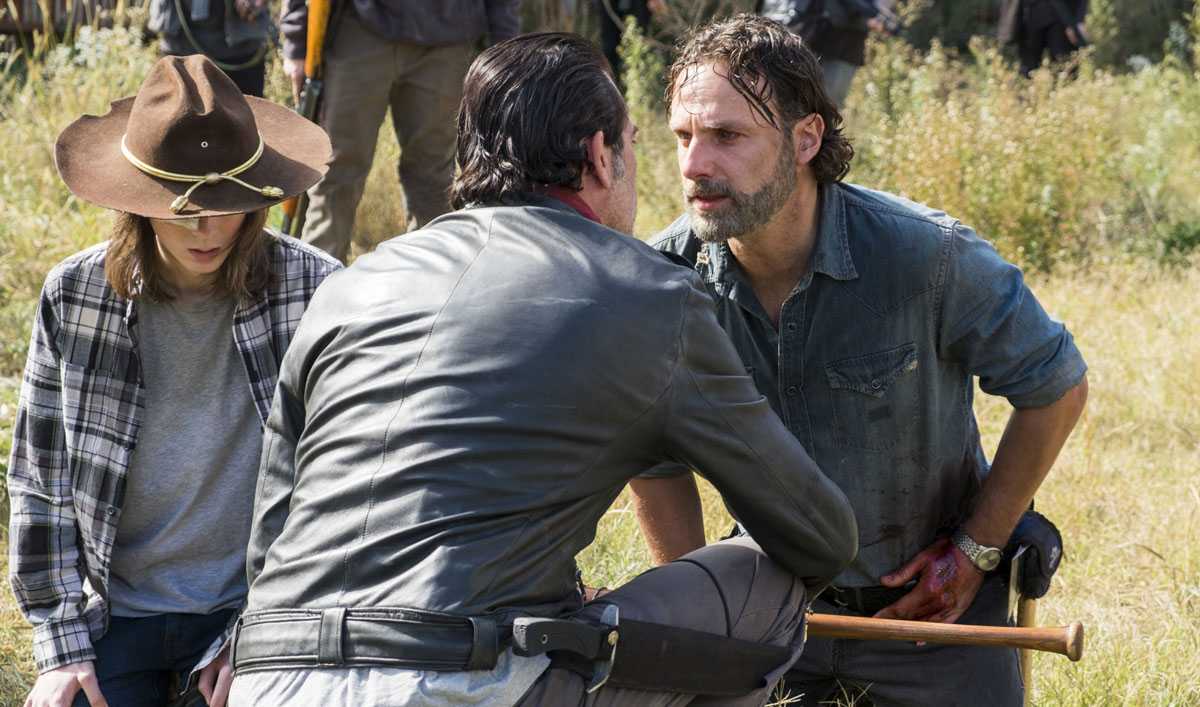 This week, Greg Nicotero shares info about the Season 8 opener to TV Guide, while Chandler Riggs previews the new season to Triple J. Plus, ComicBook.com discusses last season's premiere with Steven Ogg. Read on for more:
• In TV Guide's fall preview, Greg Nicotero teases, "We start Episode 801 on a close-up of Rick Grimes, and we really get a sense that he's driving our story, not Negan."
• Building up Season 8 when speaking with Australia's Triple J, Chandler Riggs previews that "there's going to be lots of explosions, lots of killing, a lot more Negan. Yeah, lots of fighting, lots of cool stuff."
• Talking to ComicBook.com about shooting the Season 7 Premiere, Steven Ogg says, "It was very emotional, plus you're shooting over night, and it's long nights, and it's a very emotional time for people, and it was tough."
• According to Variety, the upcoming The Walking Dead: Our World location-based augmented-reality mobile game will "show you hordes of the undead right in front of you on your smartphone — wherever you happen to be — which you'll have to fight off with guns, swords, grenades and other weapons."
• Michael Cudlitz shares his two favorite scenes with Syfy Wire: "One with Steven [Yeun], where we are backlit, standing at the window, talking about killing people and how easy it has become, and how that is not right. Then also when I said goodbye to Eugene at the motorhome."
• Digital Trends interviews Michael Cudlitz, who says he enjoyed Season 5's "Self Help" because "we got to see Abraham's backstory. That's the moment everybody realized where he came from, and it just tempers everything you think you know about Abraham."
• Bloody Disgusting reports that The Walking Dead: The Official Cookbook and Survival Guide will be released Oct. 10 and notes, "What better way to celebrate this coming October's return of The Walking Dead than by cooking up some dishes inspired by the hit zombie series?!"
Catch up on Full Episodes of The Walking Dead on amc.com and AMC apps for mobile, Fire TV, XBox One, Apple TV, Roku and Chromecast.
To stay up-to-date on all the latest news about The Walking Dead, sign up for the weekly Dead Alert.
Read More