Press
Robert Kirkman Teases Older Rick to EW; Yahoo on Dead's Best Flashbacks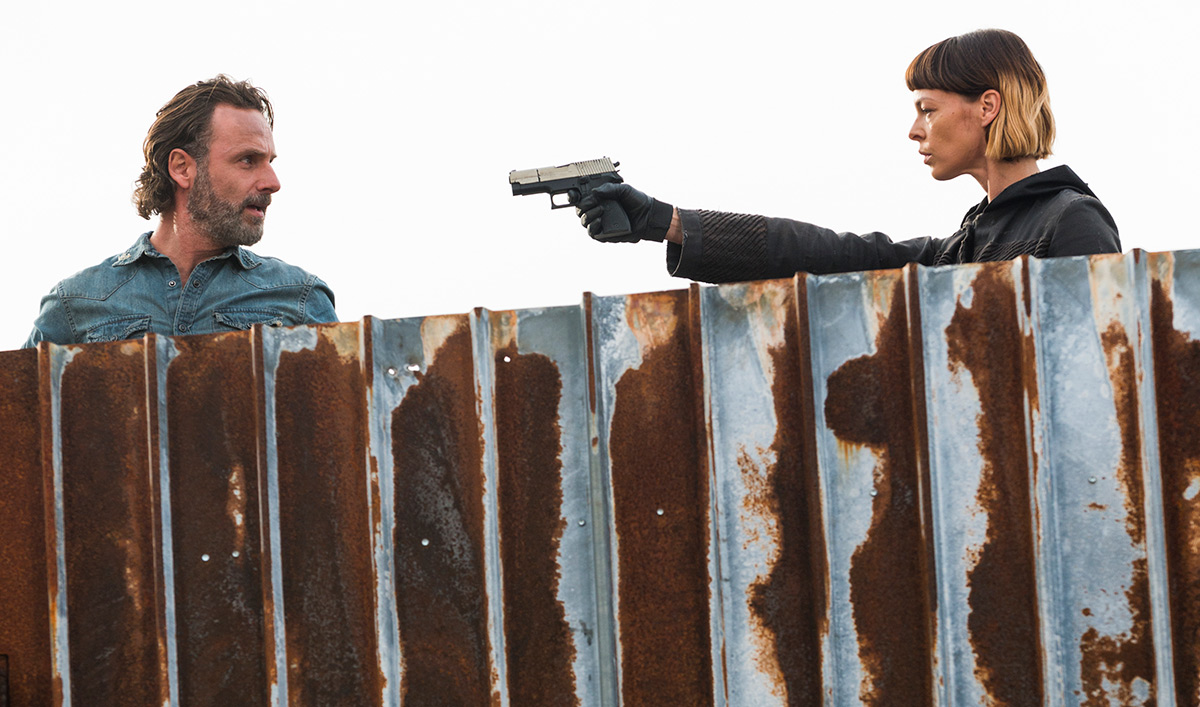 This week, Robert Kirkman teases older Rick to Entertainment Weekly, while Yahoo TV rounds up The Walking Dead's best flashbacks. Plus, TV Guide asks fans which character they would save. Read on for more:
• Teasing the image of Rick as an older man in the Season 8 trailer, Robert Kirkman tells Entertainment Weekly, "I'm pretty sure you'll learn in the first episode what that means."
• Looking back at the show's flashbacks and backstories, Yahoo TV has a "roundup of the best blasts from the pasts, the ones that made us laugh, cry, understand some of the characters better, and, in the best cases, just made us say, damn, that's some good storytelling."
• TV Guide shares the results of its poll to fans to find out "if you could save one character, at the expense of another character's life… Who would you choose?"
• Jon Bernthal tells Den of Geek "there's a reason why Andrew Lincoln and Sarah Wayne Callies and Steven Yeun and Melissa McBride and Norman Reedus, that we all consider each other best friends and family. When we started that thing it started in an unbelievably humble place, you know we had no idea what that show was going to become."
• Metro declares, "The Walking Dead was pretty great until Michonne showed up, what with her katana and her undead slaves. But with her in it, the series is, in many ways, better."
• According to Flickering Myth, the Season 7 DVD and Blu-ray will be available in the U.S. on Aug. 22 and in the U.K. on Sept. 25.
• Bloody Disgusting spotlights four new Season 8 photos which shows "our favorite heroes as a united front. As for the villains, they don't seem all that unified in the wake of Season 7's Finale."
• IGN's list of the best of Comic-Con includes The Walking Dead, which had a trailer that "ended with a scene that's got fans trying to figure out exactly what it means, and just when it takes place."
• Screen Rant reports on AMC's announcement that the Season 8 trailer, shown at San Diego Comic-Con last month, garnered over 31 million views from across YouTube, Facebook, Twitter, and AMC.com in its first four days.
Catch up on Full Episodes of The Walking Dead on amc.com and AMC apps for mobile, Fire TV, XBox One, Apple TV, Roku and Chromecast.
To stay up-to-date on all the latest news about The Walking Dead, sign up for the weekly Dead Alert.
Read More