Press
Digital Spy Lauds Daryl; Steven Ogg Talks Simon With CinemaBlend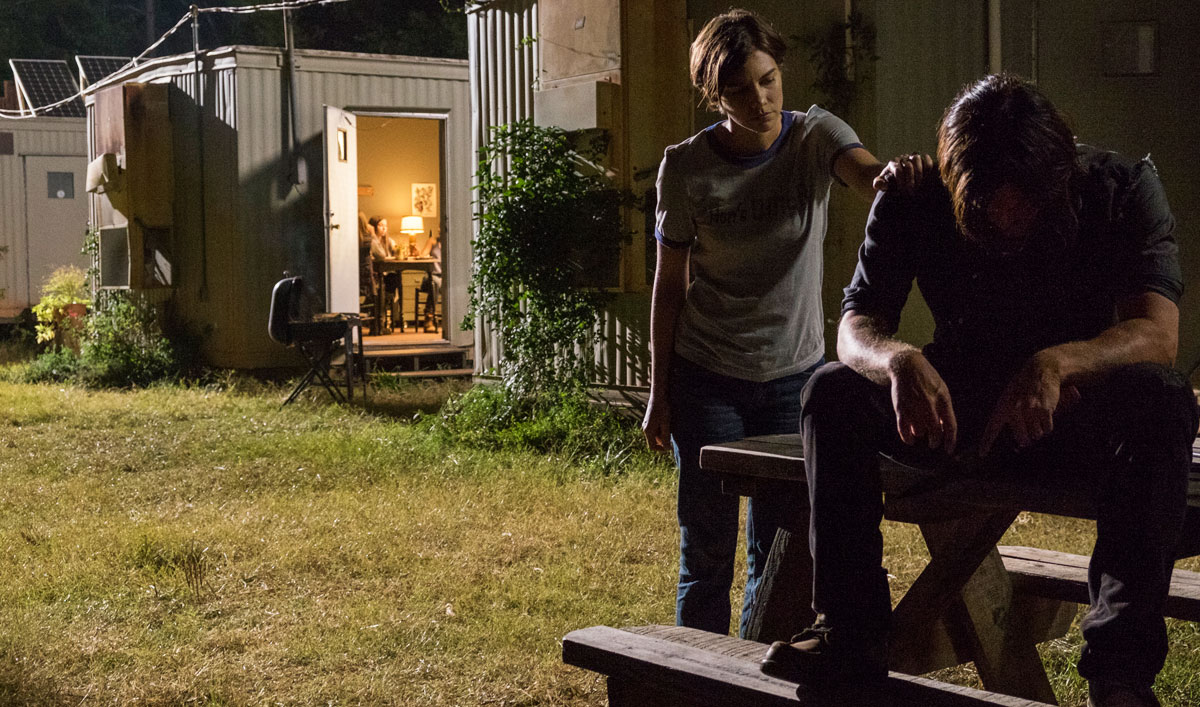 This week, Digital Spy honors Daryl as one of the best characters who never appeared in the comic source material, while CinemaBlend interviews Steven Ogg. Plus, ComicBook.com announces Season 7 will be available Sept. 8 on Netflix. Read on for more:
• One of Digital Spy's all-time favorite TV characters is Daryl, who didn't appear in the comics but has "gone on to be the most popular character on the show, with #IfDarylDiesWeRiot trending on Twitter basically every time a new season airs."
• CinemaBlend interviews Steven Ogg, who says he likes that Simon isn't in the comic book because "the fun and the freedom for both the writers and me personally, as an actor, is that there's no blueprint for him, so I think they can mold him into whatever void needs to be filled."
• Steven Ogg describes Season 8 to ComicBook.com, saying, "Yeah, let's thin the herd, man, let's thin the herd."
• ComicBook.com announces that Season 7 will be available for streaming on Netflix on Sept. 8.
• A Season 8 preview special — featuring Scott Gimple, Jeffrey Dean Morgan and Lennie James — will air Sept. 10, ahead of the premiere of the second half of Fear the Walking Dead's Season 3, ComicBook.com reports.
• ComicBookMovie.com speaks with Michael Cudlitz, who says he would have liked to see Abraham "operate as a full fledged soldier in a military operation attacking other humans because we never really saw that."
• According to ComicBook.com, Michael Cudlitz discusses Abraham's future with Sasha in a Season 7 dream sequence: "We see him see himself having a child with her, but in the end, in an alternate universe, they do. They continue to move forward in the world and create life, and it's a new beginning. But that's not the reality."
• Asked by CinemaBlend if he'd return to the show again in a flashback, Michael Cudlitz says "that is definitely a possibility. There's another character that I think would be back before me. But who knows?"
• Michael Rooker points out to WGN Radio that Merle was better than Negan because he was "never a killer, a psychopath. Merle was a tough guy, and you don't want to mess with him, especially not in the zombie apocalypse."
• ComingSoon.net looks back at the highlights of Season 5, which includes "some of the most shocking and plot-propelling moments to date."
• FanFest lists 19 Easter eggs that only "a true Walking Dead fan has caught."
Catch up on Full Episodes of The Walking Dead on amc.com and AMC apps for mobile, Fire TV, XBox One, Apple TV, Roku and Chromecast.
To stay up-to-date on all the latest news about The Walking Dead, sign up for the weekly Dead Alert.
Read More